Live Online Course 2021 Jan - Apr Sun Live Online
$1,499
Price shown above does not include the $99 LSAC Prep Plus fee. If you already have a subscription, you'll have a chance to remove the $99 fee after you click "Enroll Now"
Schedule

Sundays
10am - 1pm PT
1 - 4pm ET

And Suggested Practice Exams

See full schedule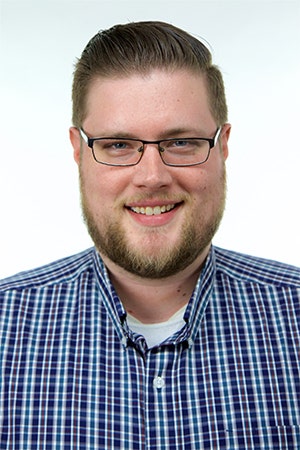 Flash Sale! Save $300 on all Live Online classes with code LSATFLASH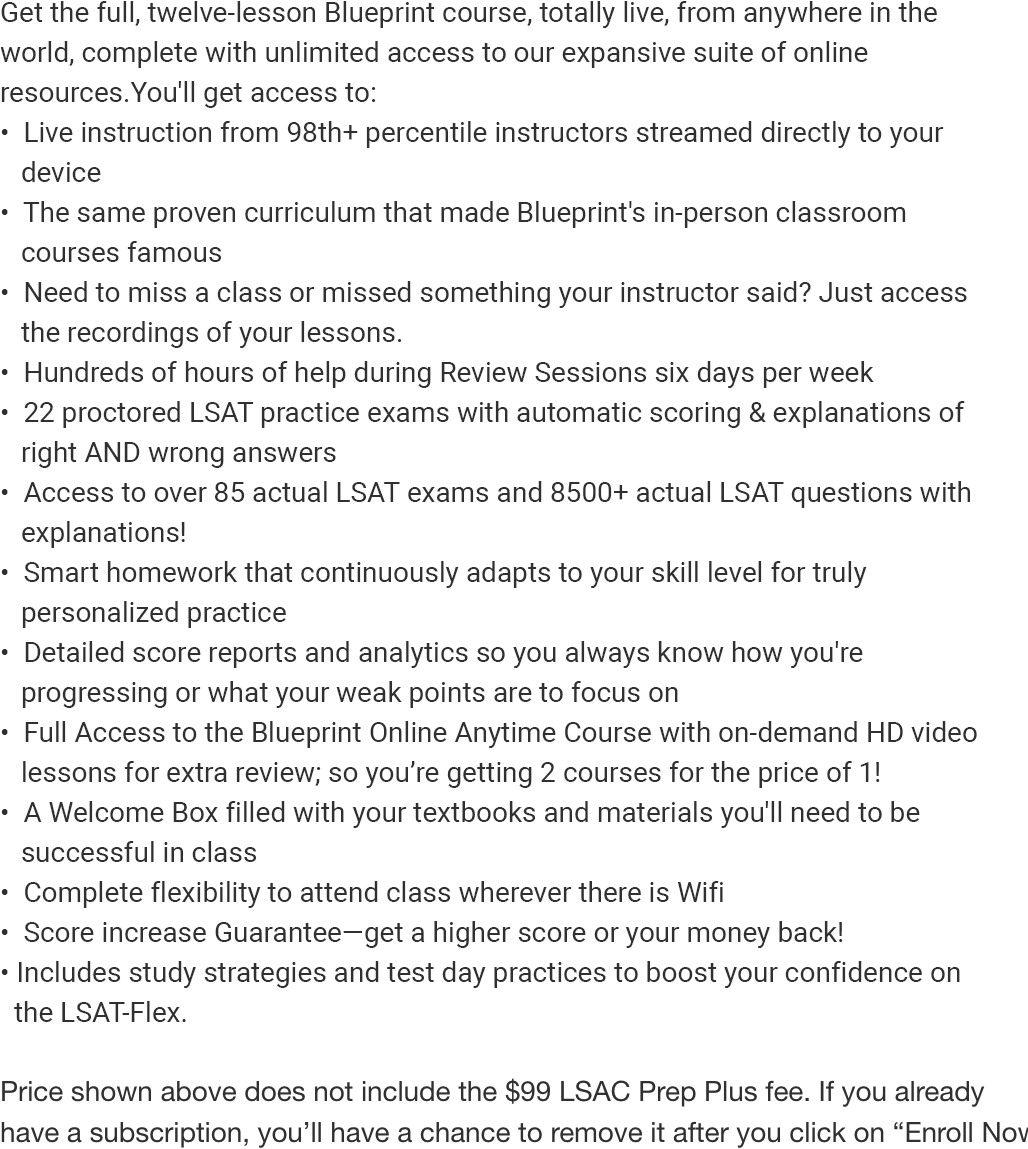 Jan 28

Practice Exam 1 (complete any time before the first class) 10:00 AM - 2:00 PM (suggested time)

Jan 31

Lesson 1 10:00 AM - 1:00 PM PT

Feb 07

Lesson 2 10:00 AM - 1:00 PM PT

Feb 14

Lesson 3 10:00 AM - 1:00 PM PT

Feb 21

Lesson 4 10:00 AM - 1:00 PM PT

Feb 28

Lesson 5 10:00 AM - 1:00 PM PT

Mar 07

Lesson 6 10:00 AM - 1:00 PM PT

Mar 14

Lesson 7 10:00 AM - 1:00 PM PT

Mar 18

Practice Exam 2 (complete any time before the next class) 10:00 AM - 2:00 PM (suggested time)

Mar 21

Lesson 8 10:00 AM - 1:00 PM PT

Mar 28

Lesson 9 10:00 AM - 1:00 PM PT

Apr 01

Practice Exam 3 (complete any time before the next class) 10:00 AM - 2:00 PM (suggested time)

Apr 11

Lesson 10 10:00 AM - 1:00 PM PT

Apr 18

Lesson 11 10:00 AM - 1:00 PM PT

Apr 22

Practice Exam 4 (complete any time before the next class) 10:00 AM - 2:00 PM (suggested time)

Apr 25

Lesson 12 10:00 AM - 1:00 PM PT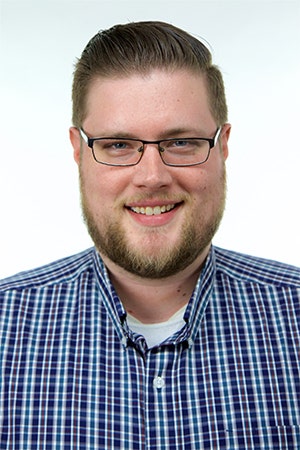 John Scoggin
John has spent the last 10 years coaching high school debate, including the 2017 Lincoln-Douglas National Champions. (His claim to fame.) 
Hailing from Minneapolis, MN he spent his college years at the University of San Diego. In the years that followed, he built a debate coaching business before deciding to take a swing at the LSAT and join both parents and older sister in the legal community. He scored a 171 on his first attempt, but still manages to makes time for his first love--debate. 
John approaches the test as a coach first and foremost. He enjoys teaching his students the tricks of the trade and argues that each student is capable of reaching their target score; they just need to find that part in themselves that will drive them to work a little extra to achieve those goals. 
When he's not teaching or debating LSAT logic,  you can find him at a card game, playing a round of golf, or reading a good book.