Live Online Course 2021 Mar - May Mon Live Online
$1,499
Price shown above does not include the $99 LSAC Prep Plus fee. If you already have a subscription, you'll have a chance to remove the $99 fee after you click "Enroll Now"
Schedule

Mondays
4 - 7pm PT
7 - 10pm ET

And Suggested Practice Exams

See full schedule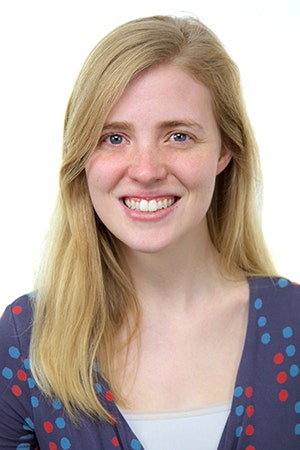 Instructor
Christine OConnell
This Weekend: Save $300 with code MARCH300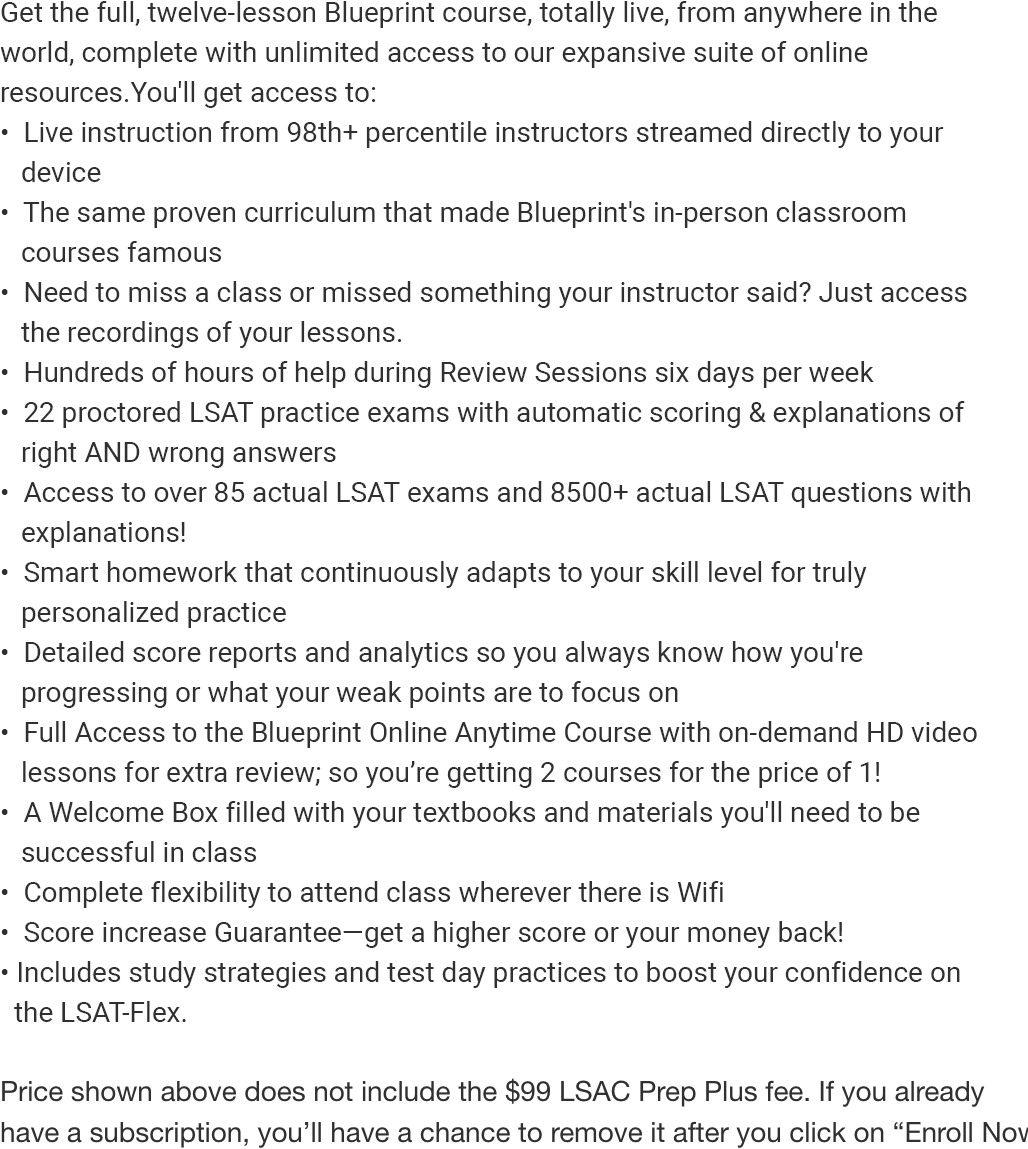 Mar 06

Practice Exam 1 (complete any time before the first class) 10:00 AM - 2:00 PM (suggested time)

Mar 08

Lesson 1 4:00 PM - 7:00 PM PT

Mar 15

Lesson 2 4:00 PM - 7:00 PM PT

Mar 22

Lesson 3 4:00 PM - 7:00 PM PT

Mar 29

Lesson 4 4:00 PM - 7:00 PM PT

Apr 05

Lesson 5 4:00 PM - 7:00 PM PT

Apr 12

Lesson 6 4:00 PM - 7:00 PM PT

Apr 19

Lesson 7 4:00 PM - 7:00 PM PT

Apr 22

Practice Exam 2 (complete any time before the next class) 10:00 AM - 2:00 PM (suggested time)

Apr 26

Lesson 8 4:00 PM - 7:00 PM PT

May 03

Lesson 9 4:00 PM - 7:00 PM PT

May 06

Practice Exam 3 (complete any time before the next class) 10:00 AM - 2:00 PM (suggested time)

May 10

Lesson 10 4:00 PM - 7:00 PM PT

May 17

Lesson 11 4:00 PM - 7:00 PM PT

May 24

Lesson 12 4:00 PM - 7:00 PM PT

May 27

Practice Exam 4 10:00 AM - 2:00 PM (suggested time)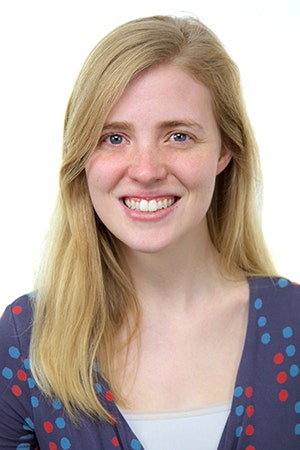 Christine OConnell
LSAT: 173
Education: University of Chicago Law School, J.D. Candidate; University of Rhode Island, B.A., Gender Studies
Christine joined the team of Blueprint LSAT tutors and instructors in July 2018. Christine earned a BA in Gender Studies from the University of Rhode Island, before turning her eye toward law school. She is a proud alum of Blueprint's online LSAT course, which helped her score a 173 and led to a thorough understanding of the platypus's predatory practices. Her educational experience ranges from tutoring in children's literacy initiatives to TAing for an introductory fine arts course. 
Now, Christine splits time between studying law at the University of Chicago and working Blueprint LSAT students as an instructor and TA. She helps her  students recognize logical fallacies and methods of reasoning by drawing parallels to everyday life (Christine's students also rave about her alliterative limericks). While not teaching, Christine spends way too much time listening to podcasts, debating the best way to catch slime eels, and trying to decide which Satyajit Ray film to watch.
"[Christine is] a fantastic instructor...consistently helpful, enthusiastic, and encouraging!"