Live Online Course Accelerated 2020 Nov - Jan Sun/Wed Live Online
$1,399
Price shown above includes the $99 LSAC Prep Plus fee. If you already have a subscription, you'll have a chance to remove the $99 fee after you click "Enroll Now"
Schedule
Sundays
10 - 1pm PT
1 - 4pm ET

Wednesdays
4 - 7pm PT
7 - 10pm ET

And Suggested Practice Exams

See full schedule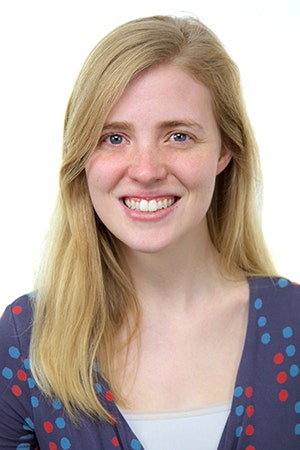 Instructor
Christine OConnell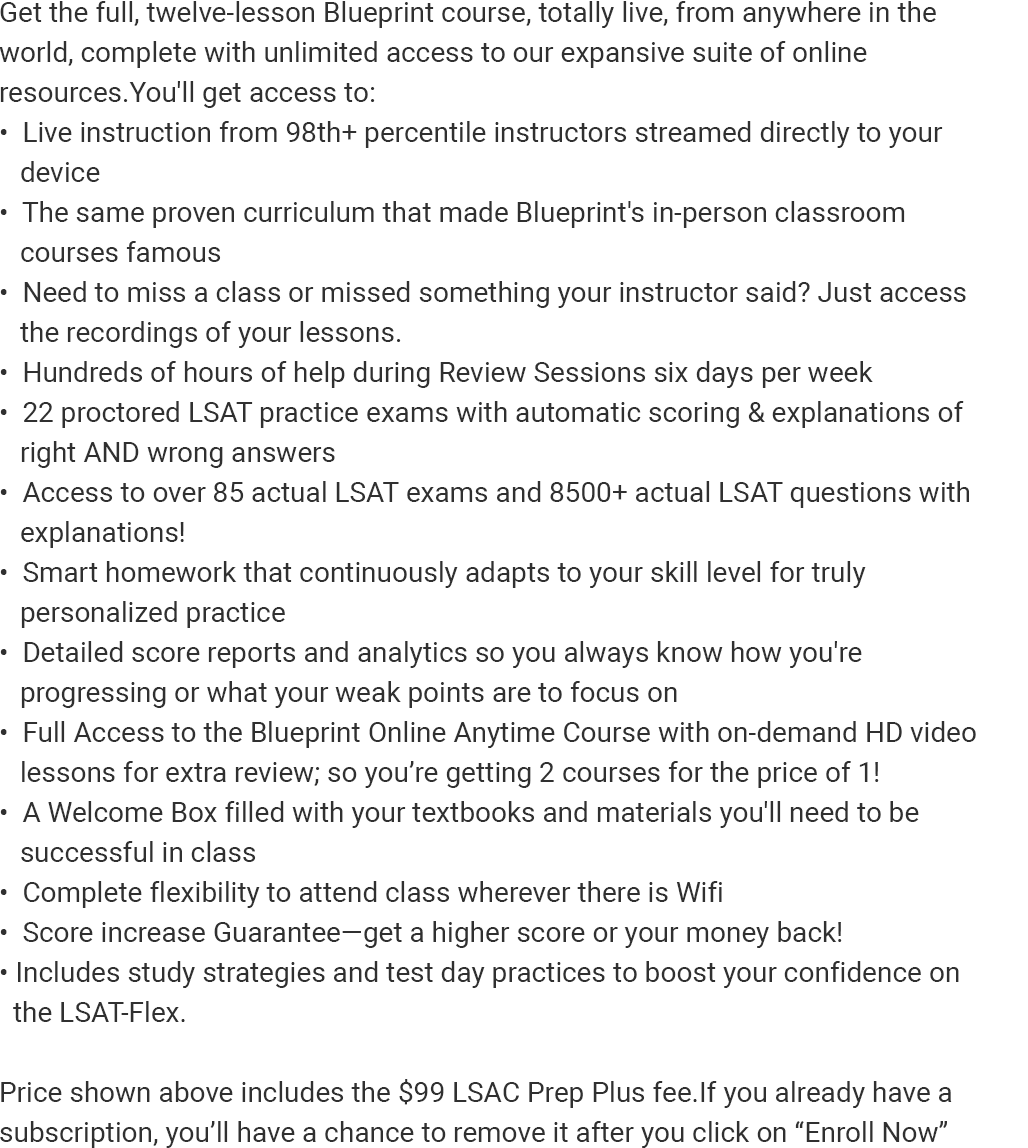 Nov 07

Practice Exam 1 10:00 AM - 2:00 PM

Nov 08

Lesson 1 10:00 AM - 1:00 PM PT

Nov 11

Lesson 2 4:00 PM - 7:00 PM PT

Nov 15

Lesson 3 10:00 AM - 1:00 PM PT

Nov 18

Lesson 4 4:00 PM - 7:00 PM PT

Nov 22

Lesson 5 10:00 AM - 1:00 PM PT

Dec 02

Lesson 6 4:00 PM - 7:00 PM PT

Dec 06

Lesson 7 10:00 AM - 1:00 PM PT

Dec 12

Practice Exam 2 10:00 AM - 2:00 PM

Dec 13

Lesson 8 10:00 AM - 1:00 PM PT

Dec 16

Lesson 9 4:00 PM - 7:00 PM PT

Dec 20

Lesson 10 10:00 AM - 1:00 PM PT

Dec 26

Practice Exam 3 10:00 AM - 2:00 PM

Jan 03

Lesson 11 10:00 AM - 1:00 PM PT

Jan 06

Lesson 12 4:00 PM - 7:00 PM PT

Jan 09

Practice Exam 4 10:00 AM - 2:00 PM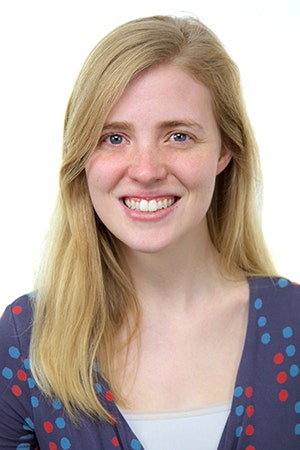 Christine OConnell
Christine is a native Rhode Islander and suggests you Google "stuffies" right away. 
Prior to taking the LSAT, Christine served as a chaser for the Rhody Ridgebacks. She bid adieu to her dream of going pro after being sidelined due to a bludger injury. But being an LSAT instructor is good, too.
For her LSAT prep, Christine mimicked the earthworms from her seventh-grade science experiment, spending several weeks in a cool, dark place surrounded by newspapers and compost. She does not recommend this strategy, although it did result in her earning a 173, so who knows.
Christine much prefers the holistic approach that Blueprint offers. She likens the LSAT to the Cobra Kai Dojo members in the Karate Kid, whose bravado masks deep flaws and insecurities. She strives to help students find their inner Daniel-Sans by developing skills that will carry them through law school and beyond.
You can usually find Christine near the Charles Mingus section at a local record store, bemoaning the fact that Buzzfeed's algorithm classifies her as elbow macaroni when she's obviously gnocchi.