Live Online Course 2020 Oct - Jan Mon Live Online
$1,399
Price shown above includes the $99 LSAC Prep Plus fee. If you already have a subscription, you'll have a chance to remove the $99 fee after you click "Enroll Now"
Schedule
Mondays
3 - 6pm PT
6 - 9pm ET

And Suggested Practice Exams

See full schedule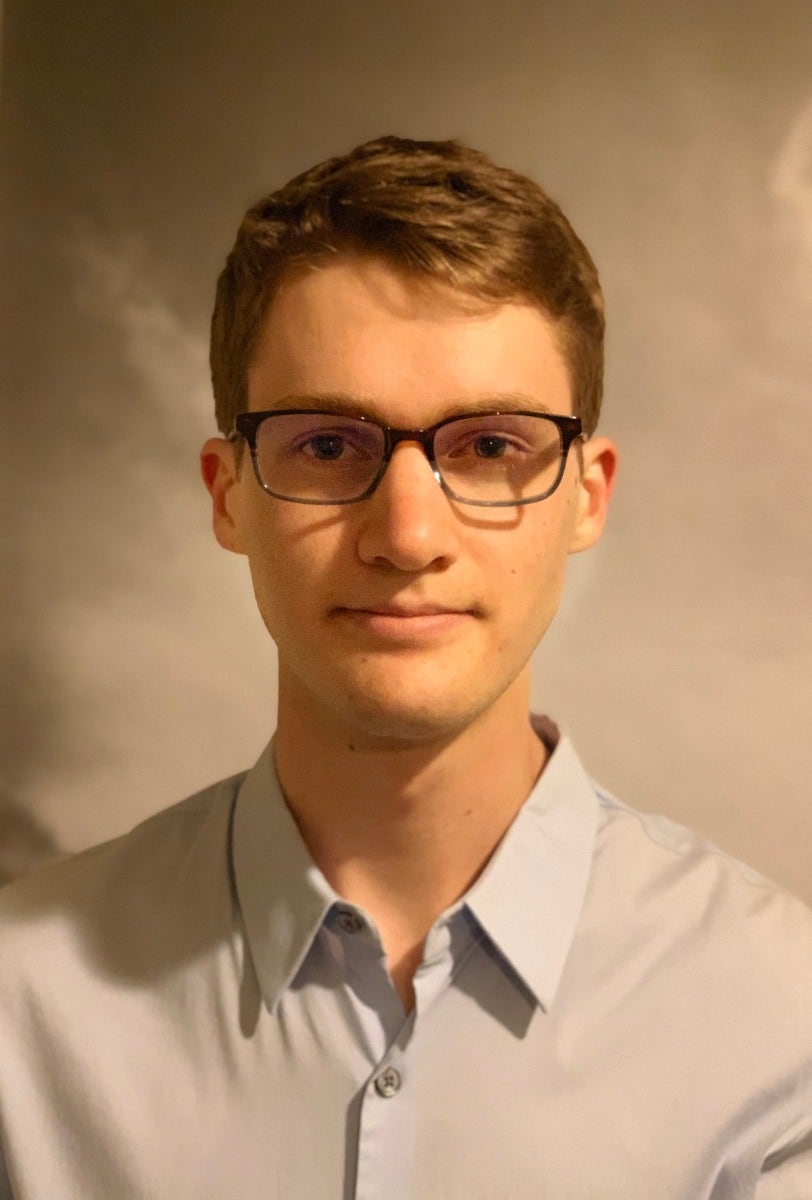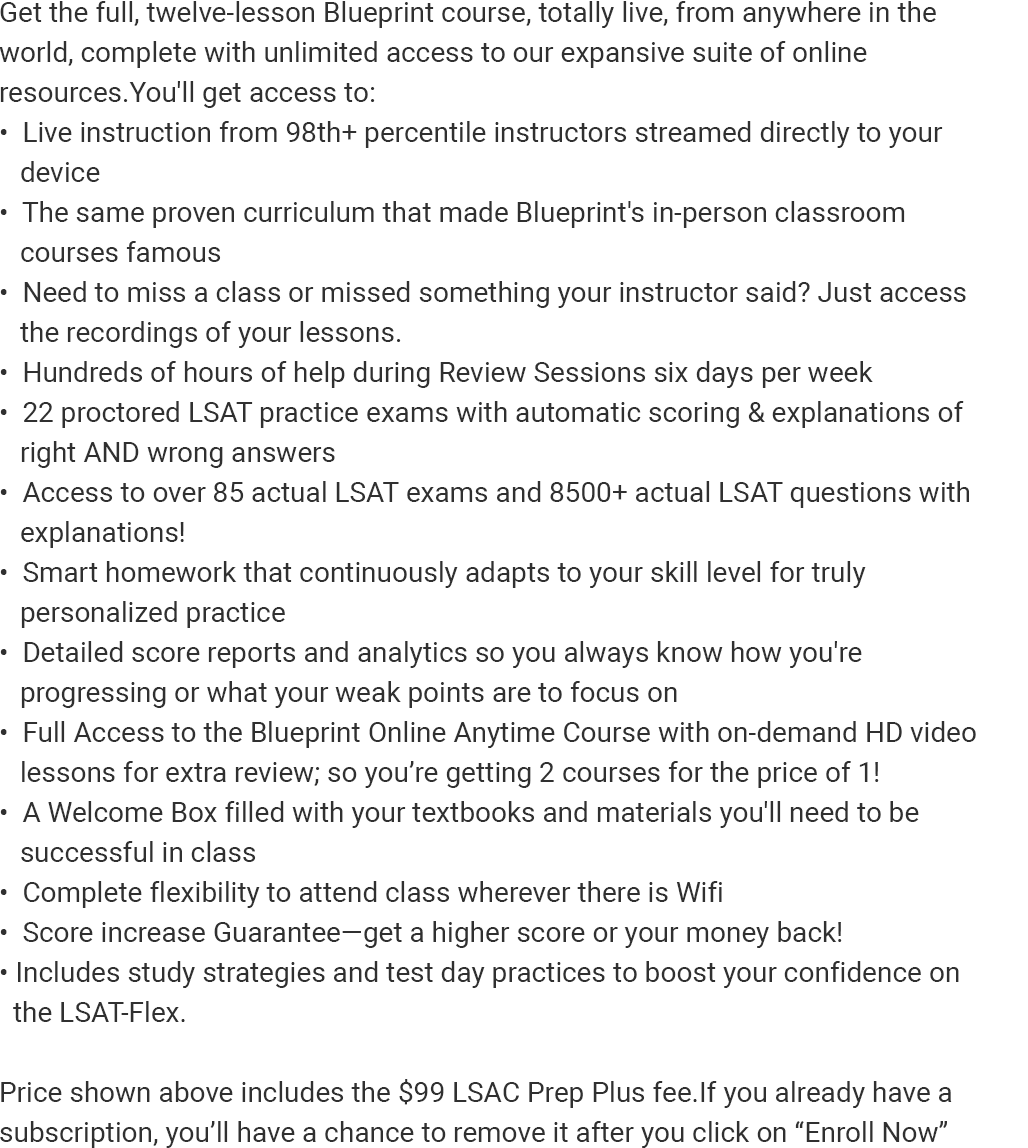 Oct 17

Practice Exam 1 10:00 AM - 2:00 PM

Oct 19

Lesson 1 3:00 PM - 6:00 PM PT

Oct 26

Lesson 2 3:00 PM - 6:00 PM PT

Nov 02

Lesson 3 3:00 PM - 6:00 PM PT

Nov 09

Lesson 4 3:00 PM - 6:00 PM PT

Nov 16

Lesson 5 3:00 PM - 6:00 PM PT

Nov 23

Lesson 6 3:00 PM - 6:00 PM PT

Nov 30

Lesson 7 3:00 PM - 6:00 PM PT

Dec 05

Practice Exam 2 10:00 AM - 2:00 PM

Dec 07

Lesson 8 3:00 PM - 6:00 PM PT

Dec 14

Lesson 9 3:00 PM - 6:00 PM PT

Dec 19

Practice Exam 3 10:00 AM - 2:00 PM

Dec 21

Lesson 10 3:00 PM - 6:00 PM PT

Dec 28

Lesson 11 3:00 PM - 6:00 PM PT

Jan 02

Practice Exam 4 10:00 AM - 2:00 PM

Jan 04

Lesson 12 3:00 PM - 6:00 PM PT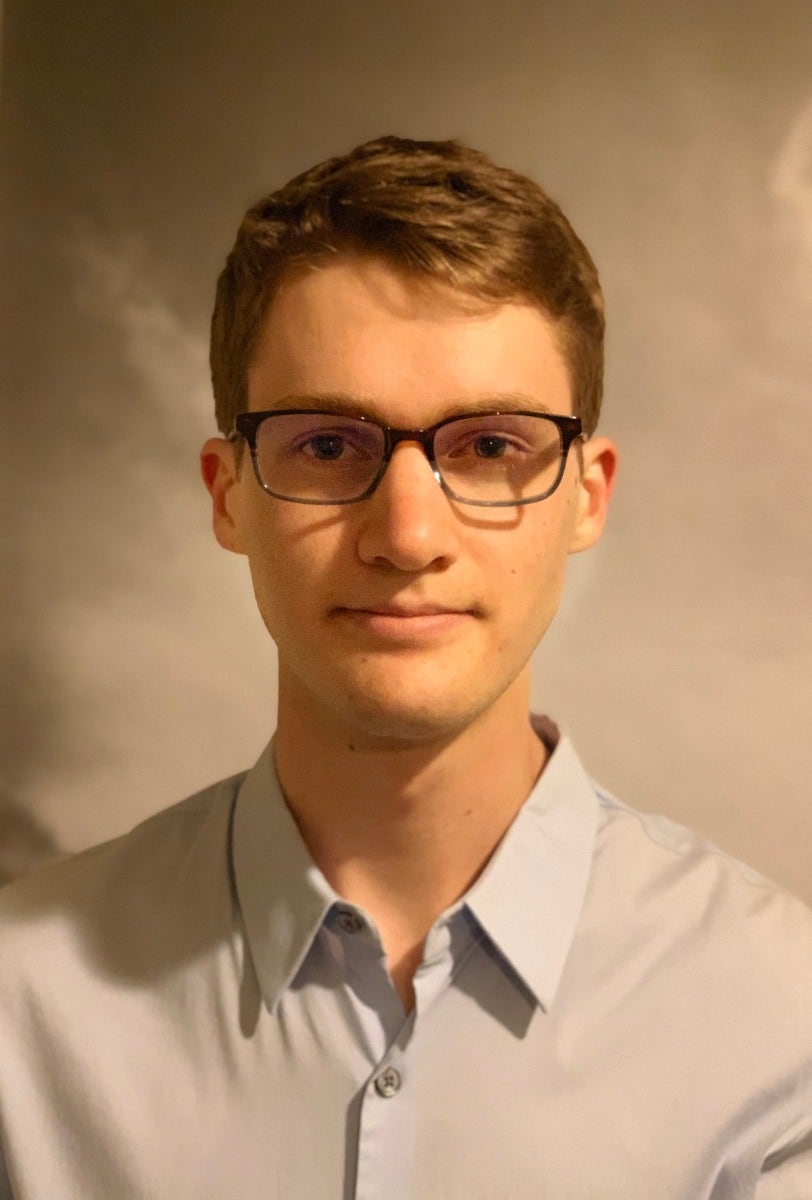 Theron Herd
Theron graduated with High Distinction (magna cum laude) from the University of California, Berkeley, with Honors in History. 
He spent some time working with the U.S. Department of State's Foreign Service Institute on education policy and outreach before deciding to teach the LSAT. Theron is familiar with the ins and outs of the new digital LSAT, and after having scored a 175 on the exam, and he now works with those looking to embark on a journey to boost their score, and have some fun along the way. 
When Theron is not thinking about the LSAT, he enjoys listening to audiobooks, learning to cook new recipes, or playing new video games.