Live Online Course 2020 Sept - Nov Mon/Wed Live Online (West Coast)
Schedule
Mondays/ Wednesdays
5 - 8pm PT
8 - 11pm ET

And Suggested Practice Exams

See full schedule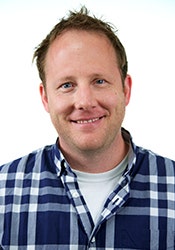 You'll get access to:
Live instruction from 98th+ percentile instructors streamed directly to your device
The same proven curriculum that made Blueprint's in-person classroom courses famous
Need to miss a class or missed something your instructor said? Just access the recordings of your lessons.
Access to over 85 actual LSAT exams and 8500+ actual LSAT questions with explanations (the same content found in LSAC's LSAT Prep Plus)
Hundreds of hours of help during Review Sessions six days per week
22 proctored LSAT practice exams with automatic scoring & explanations of right AND wrong answers
Smart homework that continuously adapts to your skill level for truly personalized practice
Detailed score reports and analytics so you always know how you're progressing or what your weak points are to focus on
A Welcome Box filled with your textbooks and materials you'll need to be successful in class
Score increase Guarantee—get a higher score or your money back!
Sep 27

Practice Exam 1 10:00 AM - 2:00 PM

Sep 30

Lesson 1 5:00 PM - 8:00 PM PT

Oct 05

Lesson 2 5:00 PM - 8:00 PM PT

Oct 07

Lesson 3 5:00 PM - 8:00 PM PT

Oct 12

Lesson 4 5:00 PM - 8:00 PM PT

Oct 14

Lesson 5 5:00 PM - 8:00 PM PT

Oct 19

Lesson 6 5:00 PM - 8:00 PM PT

Oct 21

Lesson 7 5:00 PM - 8:00 PM PT

Oct 25

Practice Exam 2 10:00 AM - 2:00 PM

Oct 26

Lesson 8 5:00 PM - 8:00 PM PT

Oct 28

Lesson 9 5:00 PM - 8:00 PM PT

Nov 01

Practice Exam 3 10:00 AM - 2:00 PM

Nov 02

Lesson 10 5:00 PM - 8:00 PM PT

Nov 04

Lesson 11 5:00 PM - 8:00 PM PT

Nov 08

Practice Exam 4 10:00 AM - 2:00 PM

Nov 09

Lesson 12 5:00 PM - 8:00 PM PT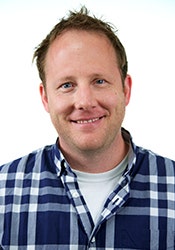 Chris Whyte
LSAT: 171
Education: Loyola Law (JD), CSU Fullerton (BA, Journalism)
Chris is an affable dude who gets along well with just about everyone and everything. Notable exceptions include Bob Costas, Kenny G, and pickles; Chris would send them all to hell if he had Death's scythe. 
A journalism major in college, Chris spent three broke and happy years working for a music magazine. He interviewed many of his musical heroes -- including Mike Patton, Ben Folds, Outkast, Jane's Addiction, and Weird Al -- but convinced himself that he needed a greater intellectual challenge. Chris scored a 171 on the LSAT and graduated from Loyola Law School in 2006. A well-respected litigator, Chris was recognized by Super Lawyers' Rising Stars list in 2009, 2013, 2014, and 2017. Chris now owns a legal practice specializing in estate planning, probate, and trust litigation.
Chris believes his experiences with diverse personalities, from eccentric rock stars to stodgy judges, give him the patience and persistence to successfully teach the LSAT to anyone. No matter a student's background, Chris is adept at eliminating the baggage that harms LSAT performance and replacing it with proper Blueprint methods. 
Although Chris has had far fewer rock star encounters since becoming a lawyer, he did use a urinal next to Kenny G in a superior court restroom. Unlike Elvis Costello, Chris's aim was not true.