Live Online Course 2021 May - July Wed Live Online
$1,499
Price shown above does not include the $99 LSAC Prep Plus fee. If you already have a subscription, you'll have a chance to remove the $99 fee after you click "Enroll Now"
Schedule

Wednesdays
6 - 9pm PT
9pm - 12am ET

And Suggested Practice Exams

See full schedule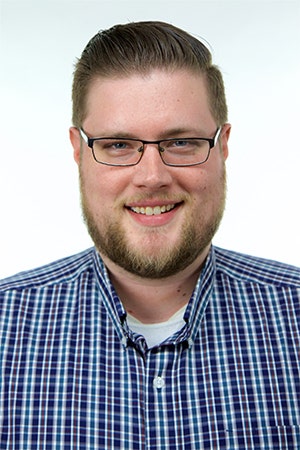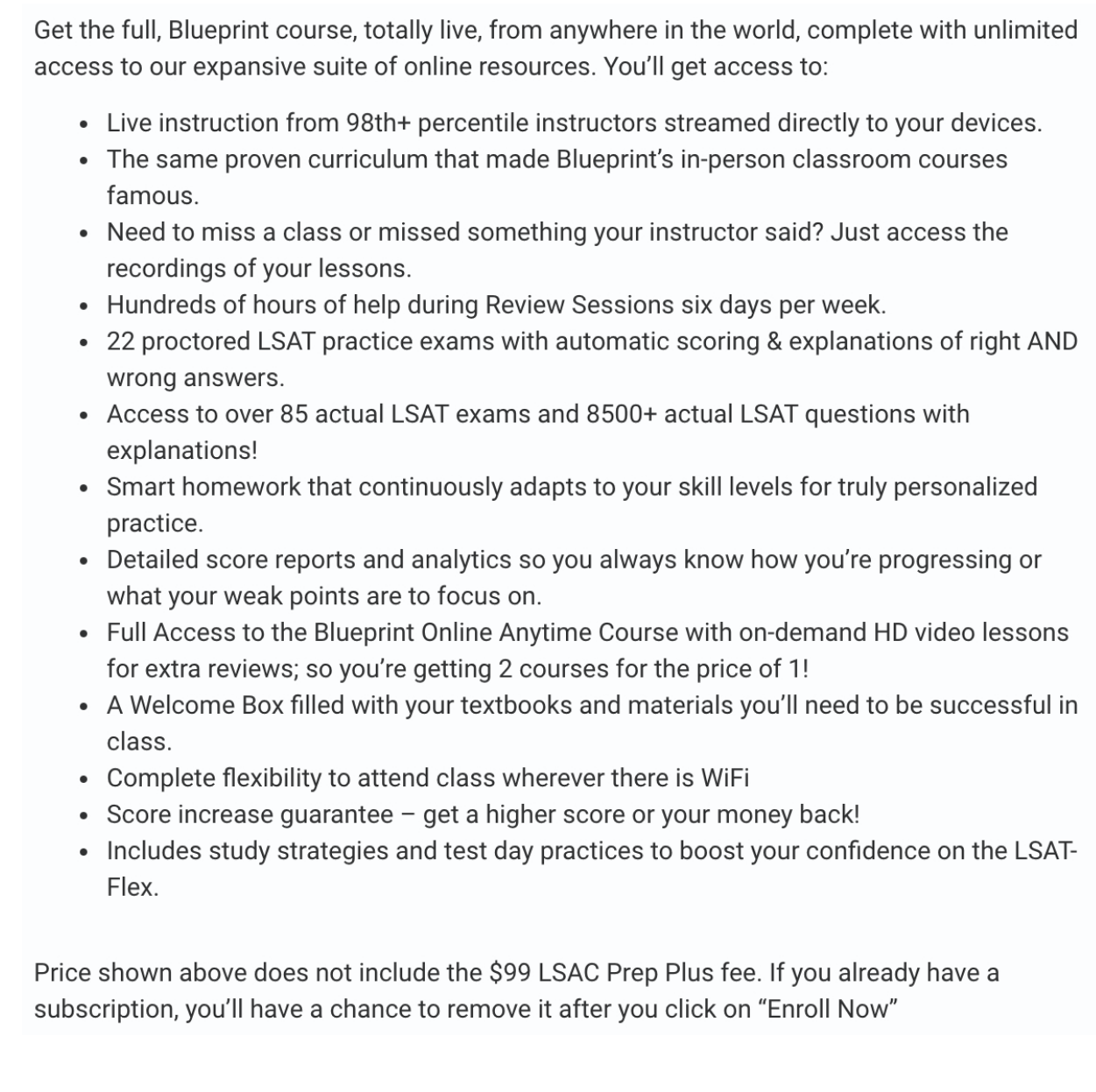 May 03

Practice Exam 1 (complete any time before the first class) 10:00 AM - 2:00 PM (suggested time)
May 05

Lesson 1 6:00 PM - 9:00 PM PT
May 12

Lesson 2 6:00 PM - 9:00 PM PT
May 19

Lesson 3 6:00 PM - 9:00 PM PT
May 26

Lesson 4 6:00 PM - 9:00 PM PT
Jun 02

Lesson 5 6:00 PM - 9:00 PM PT
Jun 09

Lesson 6 6:00 PM - 9:00 PM PT
Jun 16

Lesson 7 6:00 PM - 9:00 PM PT
Jun 19

Practice Exam 2 (complete any time before the next class) 10:00 AM - 2:00 PM (suggested time)
Jun 23

Lesson 8 6:00 PM - 9:00 PM PT
Jun 30

Lesson 9 6:00 PM - 9:00 PM PT
Jul 03

Practice Exam 3 (complete any time before the next class) 10:00 AM - 2:00 PM (suggested time)
Jul 07

Lesson 10 6:00 PM - 9:00 PM PT
Jul 14

Lesson 11 6:00 PM - 9:00 PM PT
Jul 21

Lesson 12 6:00 PM - 9:00 PM PT
Jul 24

Practice Exam 4 10:00 AM - 2:00 PM (suggested time)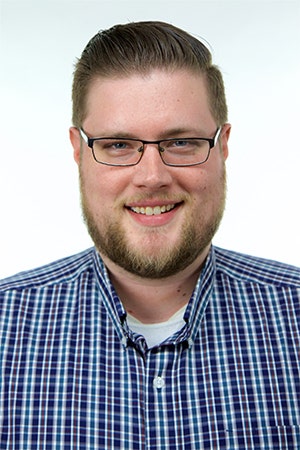 John Scoggin
LSAT: 174
Education: University of San Diego, Economics
John began teaching and tutoring at Blueprint several years ago. In addition to helping students master the LSAT, John was a competitive debater and coach. John has coached a national champion and two national finalist debaters. He studied economics at The University of San Diego before starting his own debate coaching business.
He scored a 174 on the September 2019 LSAT using the same motivational skills he employed as a coach, forcing himself to dig deep and give the test all he had. John has been working with students for over a decade and brings the test skills and motivational skills required for success. When he is not tutoring or coaching, you can find John playing a card game or playing a round of golf.
Fun Facts: We all know the LSAT can occasionally sound like it was written in another language. So perhaps John's education helped prepare him for that: until the 6th grade John did 100% of his schooling in French. 
Here is what some students have said about him:
"I want to thank you for helping me overcome my doubts and fears surrounding the LSAT. Not only did you prepare me to dominate the test, but you were a constant source of support and guidance throughout the entire process. I couldn't have scored well above my goal if it wasn't for your help!"