Live Online Course Accelerated 2021 June - Aug Sat/Tue Live Online
$1,499
Price shown above does not include the $99 LSAC Prep Plus fee. If you already have a subscription, you'll have a chance to remove the $99 fee after you click "Enroll Now"
Schedule

Saturdays
11am - 1:30pm PT
2 - 4:30pm ET

Tuesdays
3 - 5:30pm PT
6 - 8:30pm ET

And Suggested Practice Exams

See full schedule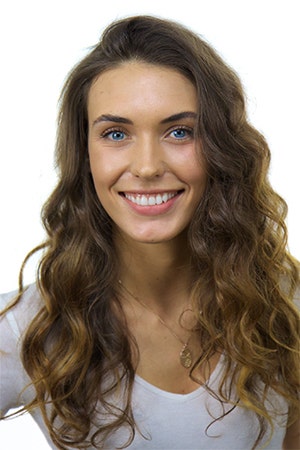 Instructor
Linette Danaiata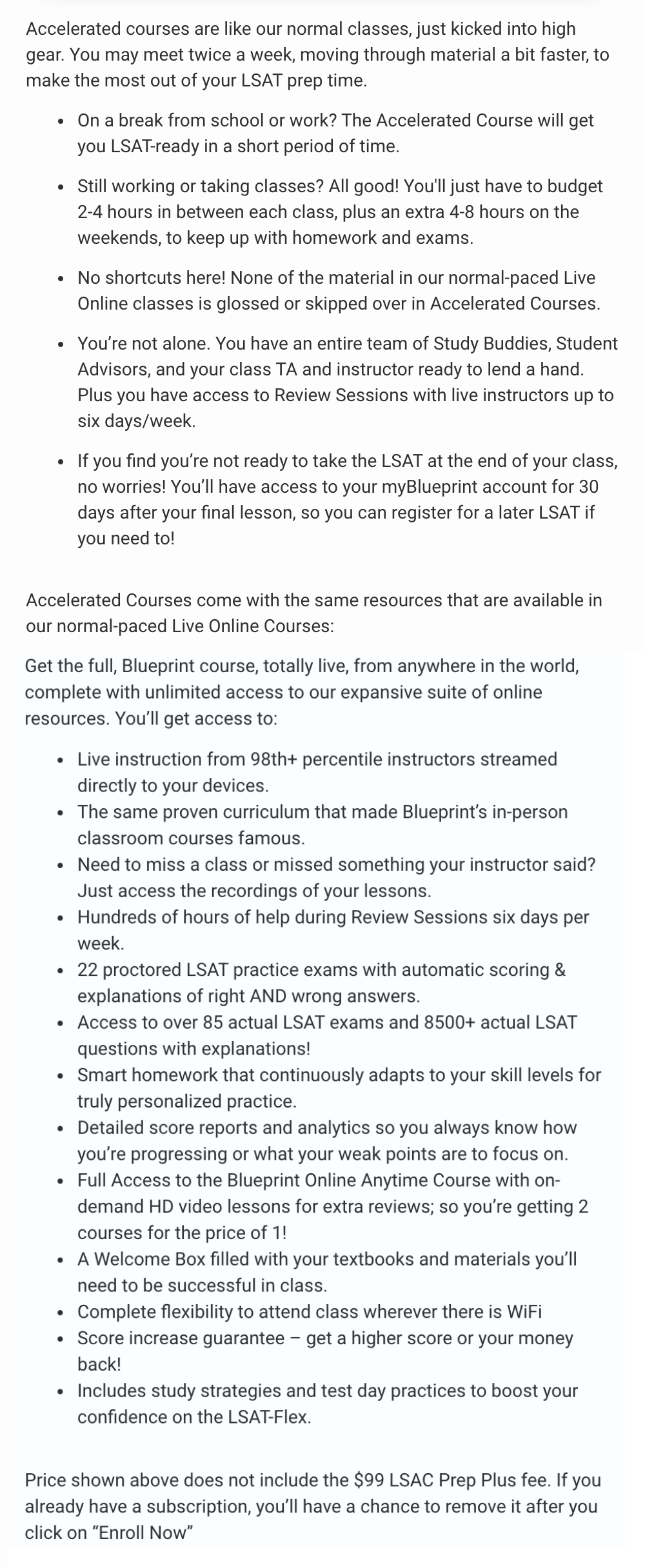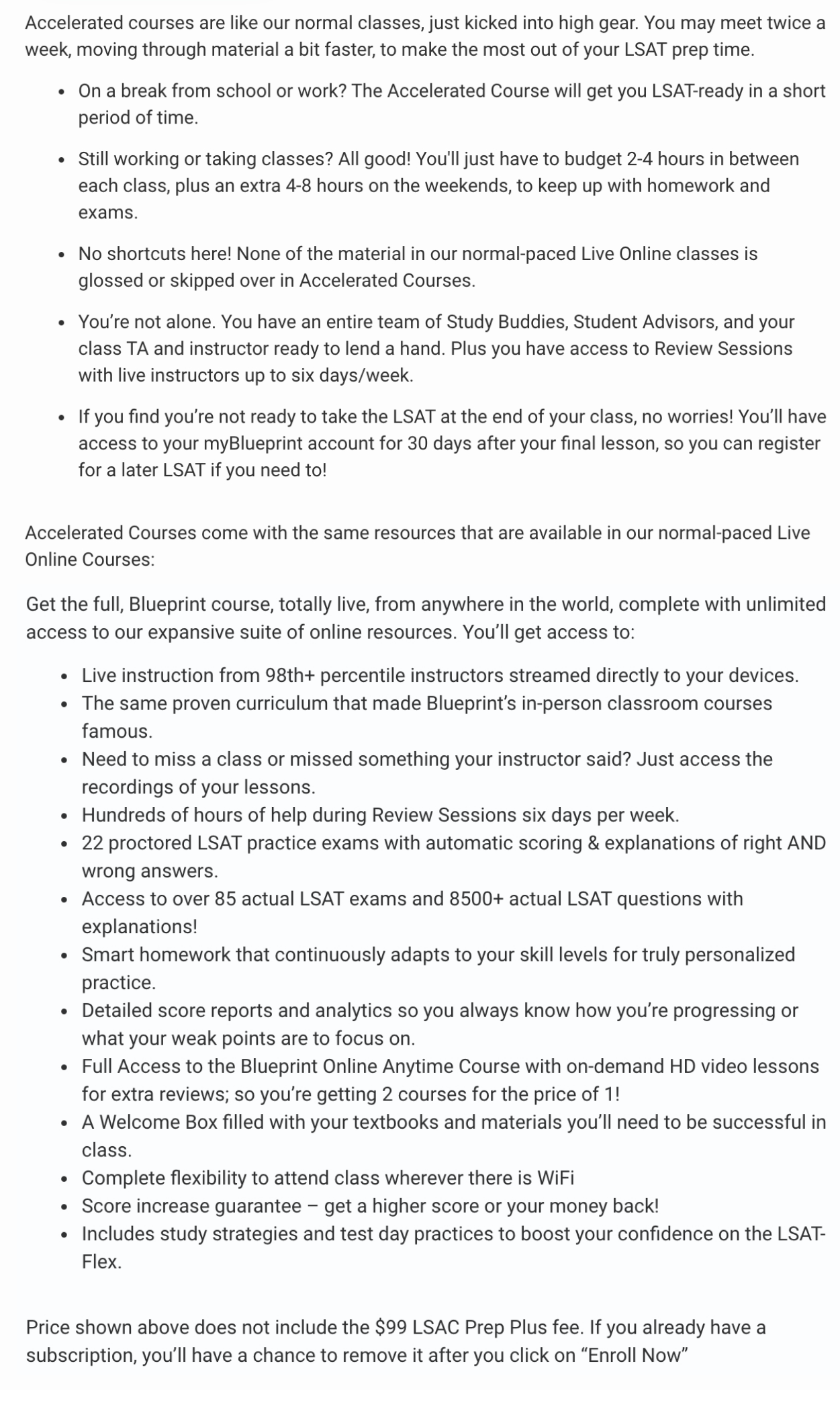 Jun 03

Practice Exam 1 (complete the week before your first class) 10:00 AM - 2:00 PM (suggested time)
Jun 05

Lesson 1 11:00 AM - 1:30 PM PT
Jun 12

Lesson 2 11:00 AM - 1:30 PM PT
Jun 15

Lesson 3 3:00 PM - 5:30 PM PT
Jun 19

Lesson 4 11:00 AM - 1:30 PM PT
Jun 22

Lesson 5 3:00 PM - 5:30 PM PT
Jun 26

Lesson 6 11:00 AM - 1:30 PM PT
Jul 03

Lesson 7 11:00 AM - 1:30 PM PT
Jul 06

Lesson 8 3:00 PM - 5:30 PM PT
Jul 10

Lesson 9 11:00 AM - 1:30 PM PT
Jul 13

Lesson 10 3:00 PM - 5:30 PM PT
Jul 17

Lesson 11 11:00 AM - 1:30 PM PT
Jul 24

Lesson 12 11:00 AM - 1:30 PM PT
Jul 27

Lesson 13 3:00 PM - 5:30 PM PT
Jul 31

Lesson 14 11:00 AM - 1:30 PM PT
Aug 03

Lesson 15 3:00 PM - 5:30 PM PT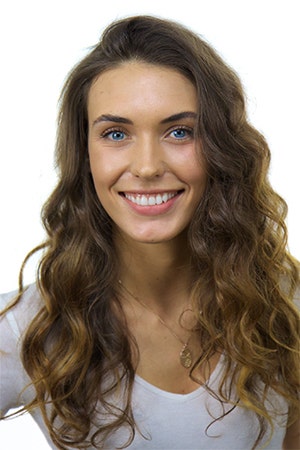 Linette Danaiata
LSAT: 175
Education: La Sierra University, B.S., Business and Management
Linette spent most of her childhood on her grandparents' farm in Romania before learning English and moving to the U.S. as a teenager. She eventually entered La Sierra University as a Pre-Dental student, but soon decided she felt more comfortable examining oral testimony than oral cavities, and switched to a pre-law track. After graduating and earning a 175 on the LSAT, Linette joined Blueprint as an instructor April 2019, leading many Live Online and in-person Blueprint LSAT courses. 
Linette understands that everyone learns differently, which is why she makes sure to adapt her classes and teaching style to her students' needs. She also believes it's extremely important to celebrate the small victories along the way, preferably with some rocky road ice cream (although any dessert would be acceptable). In her free time, Linette likes to get back to her roots by backpacking and camping in the wild. Although there are no goats around, the occasional bear and deer make up for that.
Fun facts: Linette has traveled to every country in Europe, and also earned a 99th-percentile score on the Dental Admissions Test.
Here is what some students have said about her:
"Linette was engaging and encouraged lots of participation from the class even virtually. She was great at simplifying more complex concepts in a way that was easily understandable. She took the time to respond to any extra questions we had outside of class which was much appreciated."