Test Prep Nerds, Welcome Home!
ABOUT BLUEPRINT
Blueprint leverages the latest technology with our unique content to provide the most engaging and effective test prep courses. Traditionally, test preparation utilized dry curricula and even dryer teaching methods. Blueprint was created with the philosophy of edutainment: engaging teaching methods that produce mastery of the materials. When students have fun, they learn more and perform better.
ABOUT YOU
A great test score is only the beginning.
Here's what else you'll need to be a phenomenal Blueprint instructor:

You Love
This Test
You look back fondly on your LSAT® or MCAT® prep days—or at least haven't banished the memories to the darkest corners of your mind. You view standardized tests as solvable puzzles and relish completing them—logic games for breakfast or a CARS passage to end the day. You enjoy showing people how to break down complex material so it becomes understandable and, dare we say, fun.
You Know It Can Be
Learned
You believe standardized tests are not measures of a student's intelligence—they can be taught and learned! Everyone starts at a different level, but you are committed to empowering students to build the test-taking skills and strategies that will carry them to test day—and beyond! You coach your students to success while staying positive and encouraging.

You Have
Fun Teaching
You know how to have a good time but you're serious about tests like the MCAT or LSAT. You're as engaging on Zoom as you are in a classroom and can hold your students' attention even through a two-hour lesson. If you've ever thought about giving a Ted Talk on standardized tests, you're probably a good fit.

You Obsess Over Student
Outcomes
With great power comes great responsibility, and you've got a lot of both! You have the ability to produce incredible outcomes for students and change their lives and you don't take that lightly. You're always looking to improve yourself and your teaching methods. You thrive on feedback and can't wait to geek out about new strategies.
INSTRUCTORS
Leverage your love of the test, bringing your enthusiasm and content knowledge to lead our students to success using Blueprint's proven curriculum and two instructor model in our live online classes.
VIEW INSTRUCTOR OPENINGS
TUTORS
Work 1:1 with students, customizing their test prep experience, supported by Blueprint's methods and materials.
VIEW TUTOR OPENINGS
With our flexible tutor and instructor positions, you earn on your own time. Your students are busy professionals too, so our course schedules are offered at times that are convenient for all, typically on evenings and weekends. Our roles work for people with busy schedules as well as those with more time to fill.
Not a professional test taker? No problem! Our instructors come from all walks of life and a variety of backgrounds:
Life-long educators
Career changers
Experienced preppers
Current medical students
Gap year/deferred admission
Upper-year college students
BENEFITS
Competitive pay at a fast-growing company
Remote-first work environment allowing for flexibility
Potential for ongoing performance bonuses
Continual learning and mentoring opportunities
Access to Rosh Review, Cram Fighter, AAMC materials, and more
Discounts on admission consulting packages
BUT DON'T TAKE OUR WORD FOR IT
See what our tutors & instructors have to say about working for Blueprint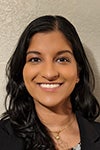 Pooja Sonikar
MCAT Tutor
"I've loved working at Blueprint more than I thought I would! Teaching the MCAT has given me an emotionally and financially fulfilling side hustle. It has also given me great networking opportunities with current and future medical students across the country! More importantly, all of the staff are so supportive and accommodating to my changing schedule that I feel comfortable teaching while in medical school."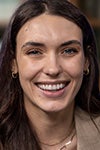 Linette Danaiata
LSAT Instructor
"You know how people tell you to do what you love and you'll never work a day in your life? Working for Blueprint has made me absolutely adore what I do. Not only do I get to teach the LSAT to students who are hardworking and eager to learn, but I get to work with some of the best instructors in the industry - instructors and mentors who are funny and brilliant and make "going to work" really enjoyable."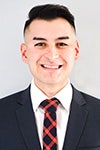 Jake Garcia, MD
USMLE Tutor
"Working at Blueprint has been an amazing tutoring experience. I have the flexibility to tutor in my own style and meet my students' specific needs, while also having the tremendous support and vast resources offered by Blueprint. It is the ideal job to have during medical training - it keeps me fresh on my knowledge, gives me purpose, and has made me a better physician while helping others achieve their dreams."
OUR VALUES

LEARNERS
FIRST
We always go the extra mile to help our students succeed.

BIAS FOR ACTION &
OWN THE RESULT
We make commitments and follow through - no excuses.

INNOVATION
We are never satisfied with good enough and always look for ways to improve the student experience.

HONESTY &
TRANSPARENCY
We communicate openly and honestly with each other and with our students.
TEAMWORK
We work together to provide the best student experience.

ALWAYS
LEARNING
We are life-long students and strive for self improvement.
OUR MISSION
To provide the most personalized and innovative experiences to help our learners achieve their goals.
OUR VISION
To improve the lives of our learners from the start of their career journey through their last day on the job.
VIEW ALL OPENINGS