How Can We Make Such a Guarantee?
Blueprint MCAT prep students have been scoring 515+ for years; we have the numbers to prove it. And now, we're guaranteeing it, or your money back!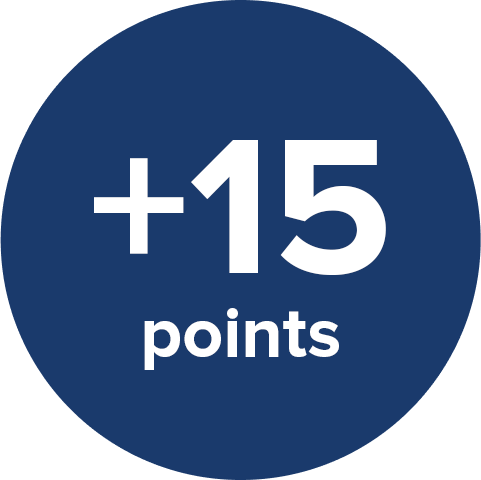 Average MCAT score increase for Blueprint students.**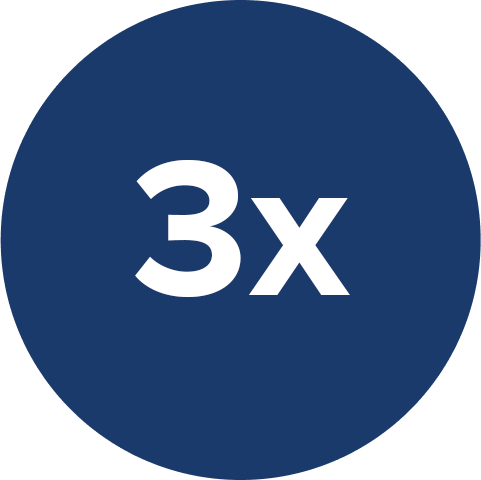 More likely to score in the 96th percentile or above - that's the top 10% of MCAT test takers!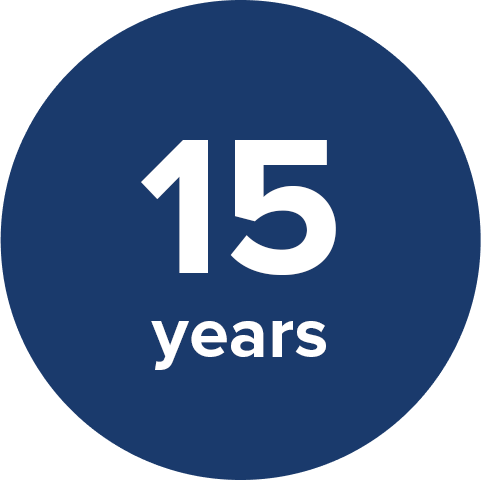 That's how long we've been helping students achieve life-changing MCAT scores!
Upcoming 515+ Courses
Everything You Need to Score a 515+
(and plenty of EXTRAS!)
80 hours of live instruction
2x weekly classes (Lesson + Workshop every week)
Enhanced Study Plan
Weekly support from your MCAT Coach
Exclusive video series
AI-powered Qbank with 4,000+ questions
9 month access to your course
6 comprehensive review books
15 practice MCAT exams, including 5 AAMC practice exams
Progress-tracking analytics
195 interactive video lessons with built-in review
Unlimited Live Review Sessions
Flexible class rescheduling
Access to all AAMC Resources
Access to peers and instructors via Discord group
Integrated Lessons Learned Journal for efficient review
Monthly payments available with

Learn more
Here's How You'll Achieve That 515+ MCAT Score: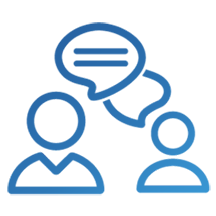 Unparalleled Live Instruction
80 hours of live lessons and workshops co-taught by TWO 96th-percentile (519+) scoring instructors, live on camera the entire time for the most effective and engaging learning experience.
A Study Plan Unique to You
Our personalized Study Plan combines proven learning science techniques with your goals and schedule to create a unique (and fully customizable!) plan that will guide you throughout your MCAT journey.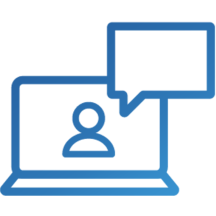 Personalized Coaching
Your personal MCAT Coach will keep you accountable with weekly check-ins and data-informed recommendations based on your performance to ensure you stay on track toward your 515+ goal!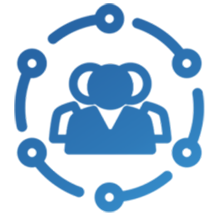 Mastery of the Toughest Topics
Dive into the deep end of the MCAT with a newly created 33-video series designed to help you master the most challenging aspects of the test, supported by real-world practice and powerful analytics.
Your 515+ Scoring Plan, Customized to You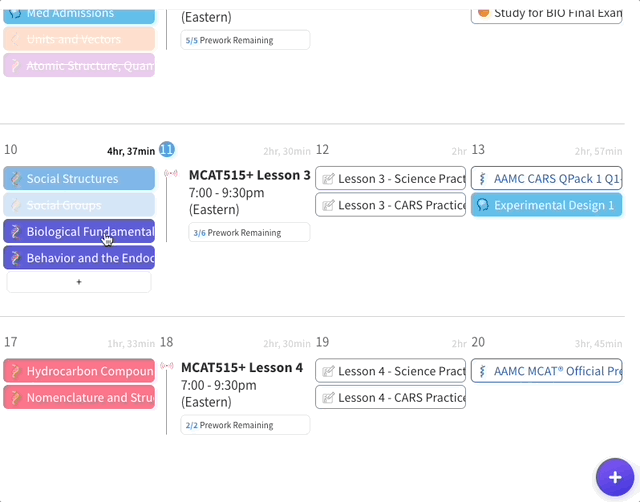 The BEST and ONLY customizable MCAT Study Plan takes the guesswork out of your MCAT prep, so you can be confident in that guaranteed 515 MCAT score!
Know Exactly What to Study and When
Your plan is built to your 515+ goal—when you're taking the MCAT exam, how much time you'll need to study, and is easy to adjust if you need to reschedule a class or take a day off.

Designed and Managed By Experts
Our MCAT experts have carefully crafted every detail, mapping out your plan from Day 1 of class through to test day–and your 515 MCAT score!

Balance Your Prep with Your Life
Adjust your plan in real time with easy drag-and-drop scheduling. Sync with your personal calendar so everything is seamlessly integrated and organized.

Customize Tasks and Assignments
Add a new action item to your Study Plan–from links to supplemental study videos to your weekly lab hours (or yoga).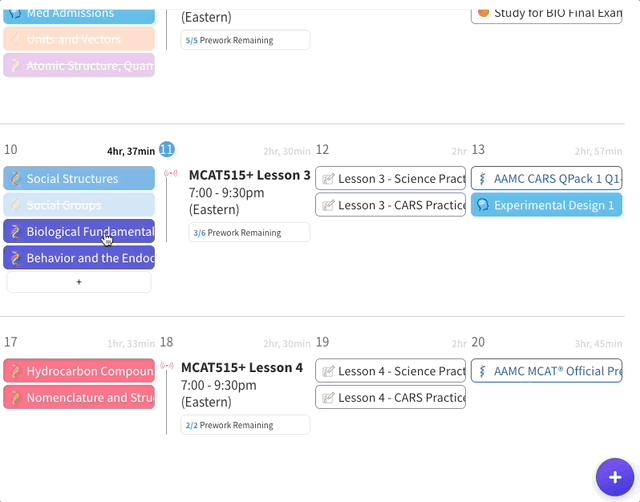 Meet Your 515+ Dream Team
It's just you and the MCAT on test day, but achieving a 515+ score is a team effort.
And you've got an MCAT Dream Team in your corner!
Two 519+ Scoring Instructors
Learn with TWO top-scoring (96th percentile!) instructors, teaching live on camera every class for a conversational and engaging learning experience.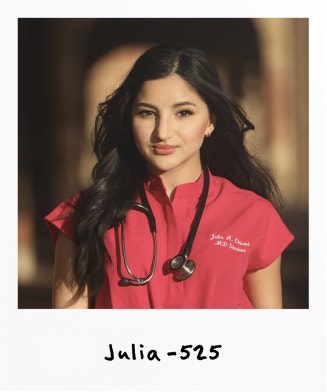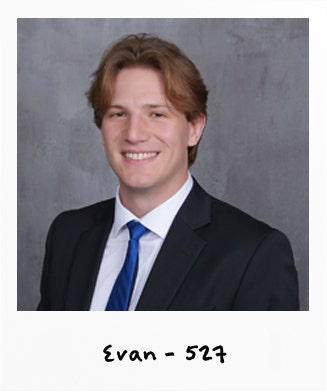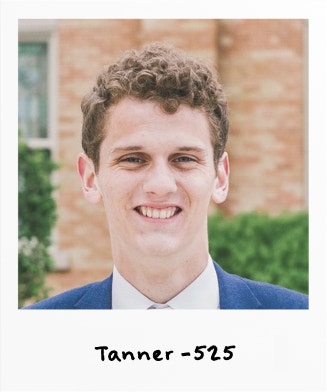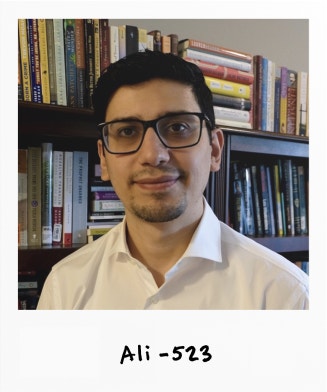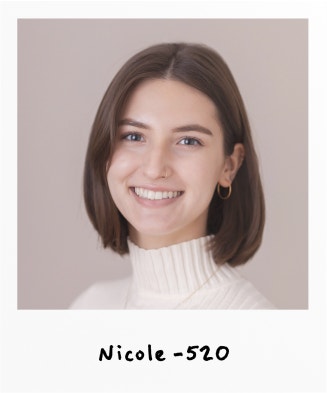 Personal MCAT Coach
They'll keep you accountable with weekly check-ins on how you're progressing and personalized emails providing data-informed recommendations and insights for overcoming study plateaus and strengthening weaknesses.
Unlimited Live Review Sessions
Meet with diverse MCAT instructors from across our 515+ team in Live Review Sessions for focused content review and open Q&A.
Exclusive Discord Community
Connect with your 515+ classmates and instructors in our private Discord channel, where you can collaborate on assignments, get questions answered, form live study groups, and support one another on your MCAT journey.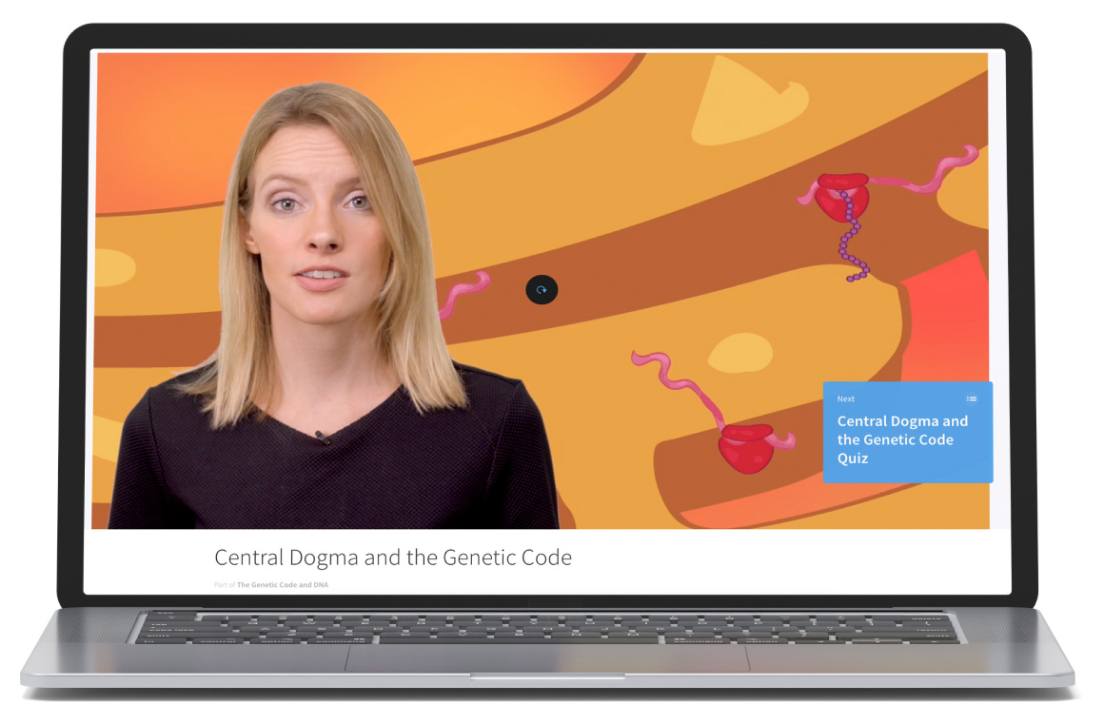 Video Lessons You'll Want to Watch
Created by a team of 98th-percentile scoring instructors, current medical school students, practicing physicians, and learning science experts, our engaging video content (we're talking Hollywood-level cinema!) gives you a comprehensive look at MCAT content and strategy. Watch as pre-work to prepare for class or as follow-up review after class!
Visualize Complex Processes and Systems
Our 549 videos (organized into 195 learning modules with built-in review) bring the MCAT concepts to life through detailed animations and hand-drawn illustrations. But these aren't just eye-popping videos! Quizzes in between ensure you grasp the content for better retention.

Exclusive Insights to the Toughest MCAT Sections
That's what you'll get in our new, premium video series, exclusive to MCAT 515+. These 33 videos will have you "Nerding Out" on the most challenging concepts of the MCAT exam, so you're equipped to conquer them!
Optimize Your Practice with the AI-Powered Qbank proven to increase scores +5 points!
To score a 515 on the MCAT, you NEED to be doing practice questions. Why not do them, and get a proven 5+ score increase? Blueprint's AI-powered Qbank takes the guesswork out of your MCAT prep with 4,000+ practice questions customized to YOU!
Focus Your Efforts with Personalized Practice
Proprietary AI-driven technology provides you with personalized, data-informed recommendations based on your performance.

Turn Weaknesses Into Strengths
Our algorithm learns your strengths and weaknesses to guide you in creating customized practice sets focused on your highest-yield areas.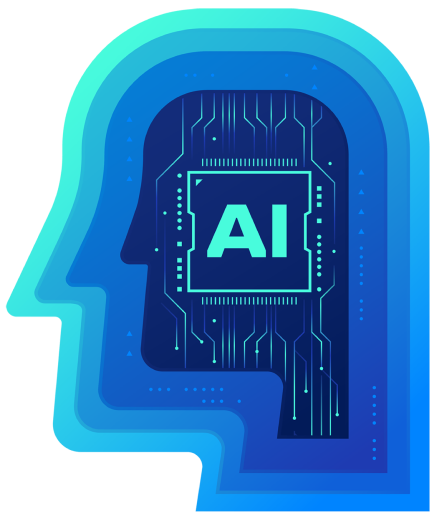 How it works:
Ready to get that 515 MCAT score? Here's how our 515+ Course works.
Enroll

Purchase our 515+ Course!

Select Your Class

After you complete your purchase you will have immediate access to your student portal where you will be able to select your class schedule while setting up your custom Study Plan.

Reschedule Anytime

Schedule change or need to miss a day? Reschedule individual classes or switch to another class schedule at anytime right from your Study Plan.

Prep Until Test Day

Your course access does not end with your live class! Keep studying with all our online resources, unlimited lesson retakes, and support from Live Review Sessions 6 days a week.
Patrick
Score Increase: +16
MCAT Score: 525
Want to see what a week as an MCAT 515+ student is like? Check out the course schedule!
Your extra effort toward that 515 MCAT score doesn't mean you're slogging through unnecessary extra work. We've designed this course for maximum efficiency, guaranteeing better results with fewer class hours—80 hours compared to 120+ hours in some of those other courses.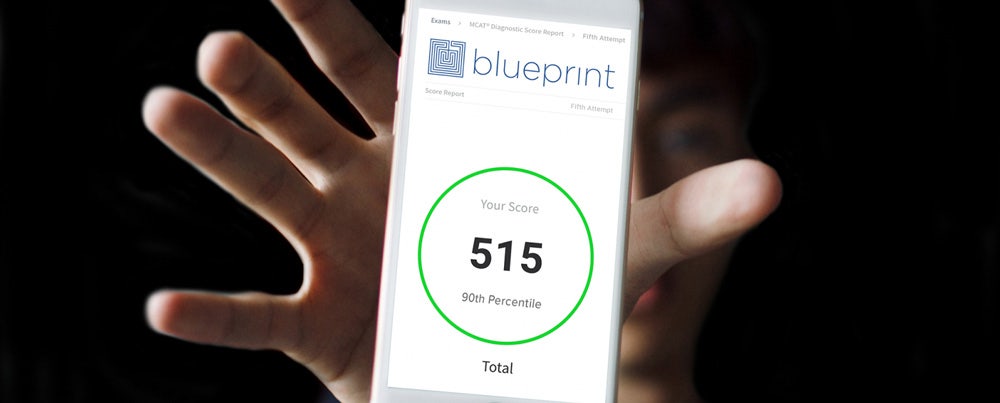 515+ MCAT score or +15 point score increase. Guaranteed, or your money back.
THE NOT SO FINE PRINT
Our Money-Back Guarantee
If you complete the course (i.e. do the work), we guarantee you will score a 515 on the MCAT, or score 15 points higher than your diagnostic MCAT exam.
| | |
| --- | --- |
| If you get a diagnostic score ≥ 500 | Guaranteed 515 MCAT score |
| If you get a diagnostic score < 500 | Guaranteed 15 points improvement |
The Work
We're there with you every step of the way, but you're required to put in the work as well. Here are our requirements to complete the course.
| | | | | |
| --- | --- | --- | --- | --- |
| Attendance | Online Learning Modules | Practice Exams | Questions | MCAT Test Date |
| Attend a minimum of 30 live class sessions (2 make-up classes allowed*) | Complete all 195 Learning Modules | Complete the Diagnostic and 9 other practice MCAT exams | Answer 1,000 additional questions | Submit a score within 90 days of course completion. |
*Completion of Blueprint's MCAT 515+ Course and included study materials guarantees you will achieve a MCAT score of 515, if your diagnostic exam score is 500 or higher, or a 15-point increase from your diagnostic exam if your diagnostic MCAT exam score is below 500. Please review additional details and requirements included here.
**Blueprint students in this study cohort raised their MCAT score by 15 points on average. See details on the study.
Why is a 515 MCAT score so important?
When looking at medical school admissions requirements, a good MCAT score is one of the most important factors in your medical school application and one of the strongest predictors for acceptance into medical school. And a 515+ score?! Having that high MCAT score on your medical school application can up your acceptance rate into multiple schools and programs, making you a more desirable candidate to medical school admissions committees, and giving you more options! Just check out these numbers:
9 of the top 10 medical schools' matriculants have median scores of 515 or higher (most are 520+)
68% acceptance rate for medical school applicants with a 515 MCAT score or higher, regardless of GPA.
516 average MCAT score for matriculants to MD-PhD programs in 2023.
How can a 515 MCAT score increase my acceptance rate?
A high MCAT score puts you in a higher MCAT score percentile, and that higher percentile rank can make all the difference in your medical school acceptance rate. Medical school applicants with a 515 MCAT score or higher have a 68% acceptance rate, regardless of their GPA. Our 515+ Course guarantees you that high MCAT score, so you can achieve your medical school dreams!
What is considered a high MCAT score?
An MCAT score of 511 or higher will generally place you above the 80th percentile rank, which is where highly competitive scores tend to begin. Medical school applicants with a 510 - 513 MCAT score have a 56% acceptance rate. Achieve a 515 MCAT score or higher and you're looking at a 68% acceptance rate!
What is considered a low MCAT score?
500 is the average MCAT score, with any score below 510 putting you in a lower percentile rank and making you a less competitive applicant to medical school admissions committees. Medical school applicants with a 506 - 509 MCAT score have a 41% acceptance rate. A low MCAT score of 502 - 505 sees only a 30% acceptance rate.
How does the 515+ Course cover critical analysis and reasoning skills?
The Critical Analysis and Reasoning Skills section (or CARS) of the MCAT exam tests and measures the reading comprehension, passage analysis, and reasoning skills needed to be a successful medical school student. In live class sessions, our 515+ Course instructors will lead you in developing your critical analysis and reasoning skills and the strategies needed to master the CARS section of the MCAT exam. Our focused live classes are designed to minimize your out of class workload, giving you more time to practice putting your skills into action, so you crush the CARS section on test day!
*All Blueprint MCAT students since April 2023 who did at least 1,000 questions in the Qbank improved 5 points more than those who did less than 1000 questions.