Free LSAT Practice Test and More Free LSAT Resources
Free LSAT Practice Exam
Take a free LSAT practice test online to establish your baseline score and watch video answer explanations for each question when you're done!
Free LSAT Logic Games eBook
The only LSAT Logic Games eBook you'll need to sharpen your analytical reasoning skills.
Download Now!
Free LSAT Study Plan Generator
Create a personalized LSAT study plan in seconds by just answering a few questions about your LSAT date and study preferences.
Free LSAT Question of the Day
Sharpen your LSAT test prep skills in just a few minutes a day with an LSAT Question of the Day written by our 97th+ percentile instructors.
Sign Up
Free LSAT Flashcards
Raise your LSAT score with LSAT Flashcards for every section of the actual test.
Download Now!
Free Sample of Blueprint's Self-Paced LSAT Course
Try our Self-Paced Course before you buy it with exclusive access to 8 Learning Modules from the course.
Totally Free LSAT Prep Tools
LSAT preparation is key to getting started on your law school journey. Start with our Free LSAT Prep Toolkit. Here's what you can do:
Experience our newly updated Self-Paced LSAT Course! You'll be able to get a feel for what's it like with access to 8 Learning Modules

Create your own LSAT Study Plan with our LSAT Study Planner tool.

Take a free LSAT practice test to establish your baseline score

Get a detailed score report to help you figure out where to focus your prep

Access our 200+ page Blueprint For LSAT Logic Games eBook
No Credit Card. No Obligation. Try it for as long as you like.
Start For Free
Get the LSAT Free Account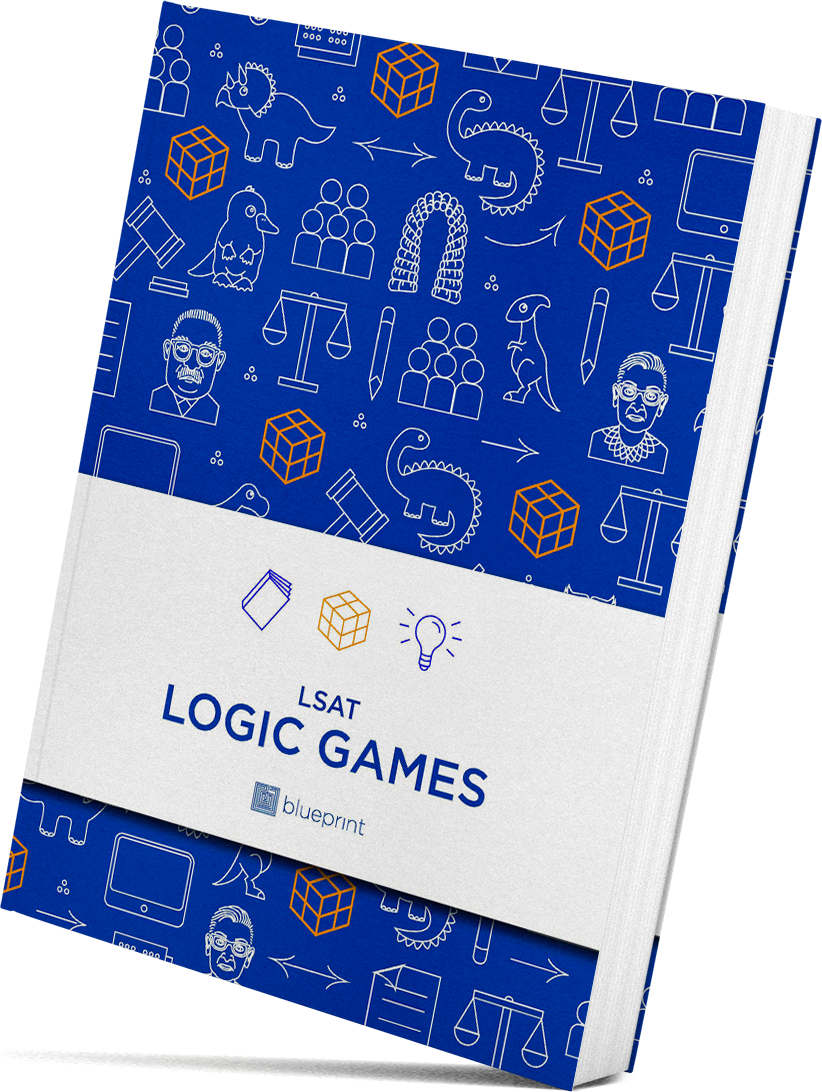 Blueprint For LSAT Logic Games eBook
Why devote a whole LSAT prep book to Logic Games? Of the different sections on the LSAT, we find that our students are most intimidated by Logic Games. As odd as Logic Games initially appear, they are eminently learnable. In fact, we find that most of our students see their biggest increases in Logic Games. More to the point, learning to master Logic Games will reward you on other sections of the LSAT. For example, the diagramming skills that enable you to see that the octopus being served on Wednesday forces the tilefish to be served on Friday will also have a big payoff in LSAT Logical Reasoning.
Free LSAT Question of the Day
Practice makes perfect, especially for the LSAT! When you sign up for the Blueprint LSAT Question of the Day, you will receive a practice LSAT question from Blueprint LSAT every weekday. Some days you will need to diagram and answer multiple-choice Logic Game practice questions. Other days you will open up your email to an LSAT Logical Reasoning sample question asking you to find the flaw in the argument or a Reading Comprehension question with a short passage. It's the easiest way to work LSAT prep into your schedule!
Ready to get started? Sign-up for our LSAT Question of the Day!
Free LSAT Sample Test
Before you go out and purchase LSAT test prep materials such as LSAT books, tutoring, study materials for test preparation, or a pack of old exams with practice questions, make us your first stop.
We've got free practice LSAT resources waiting for you in the Blueprint LSAT Account. Take our free LSAT practice test online with answer explanations. Our LSAT practice test will include reading comprehension, analytical, and logical reasoning questions that come from an actual LSAT exam.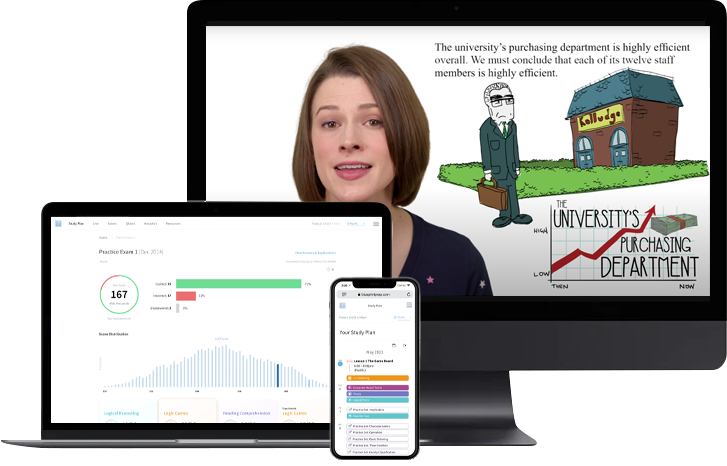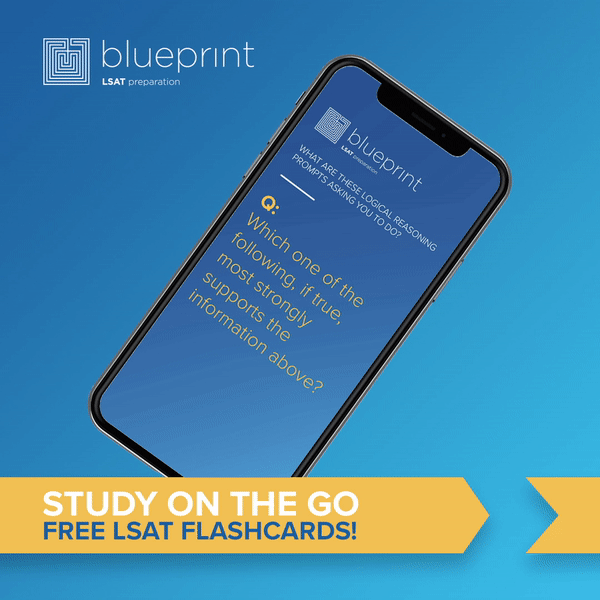 Free LSAT Flashcards
Don't worry about memorizing a bunch of facts for the official LSAT exam. It's a completely learnable test. However, there are certain concepts that the LSAT tests repeatedly, as well as skills that high-scoring test takers are able to apply quickly and reliably. All of these strategies are taught in Blueprint LSAT prep courses, but there's another way to help drive these concepts home. LSAT flashcards can help you master these logical and analytical reasoning concepts and reading comprehension skills to score higher through the power of repetition. Get your own LSAT flashcards set here
What are you waiting for? Start your LSAT prep with our totally free LSAT practice tools now!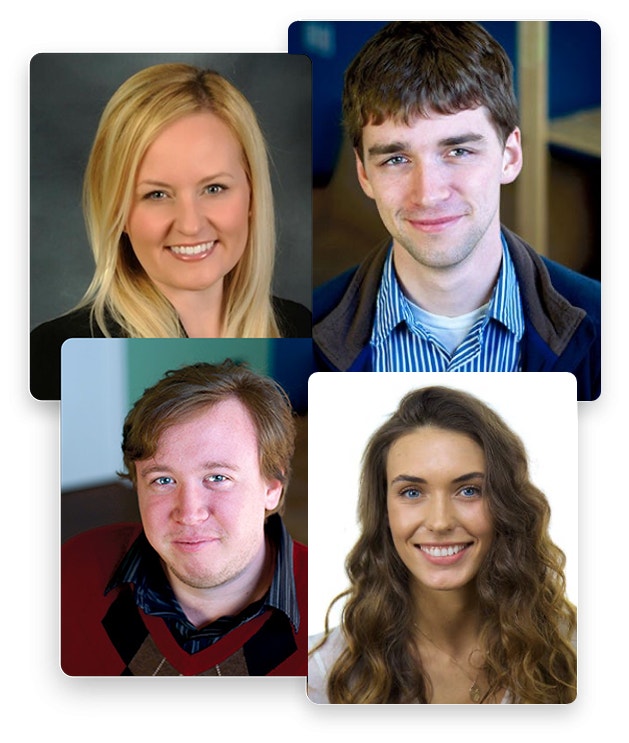 Extra Help from LSAT Experts
We're always putting positive LSAT vibes out into the ether, and you'll have a direct pipeline to that good LSAT karma with the Blueprint LSAT Free Account. RSVP like the VIP you are with priority registration for all our upcoming LSAT and law school admissions webinars. Get great LSAT tutor tricks and tips, LSAT test dates, and info about law school admissions on the Blueprint LSAT Blog. We've built up all this Law School Admission Test expertise over the past 15 years, and we feel obliged to share it so you can be well prepared before your actual test day.
What Blueprint Students Are Saying: