INTRODUCING THE
170+ GUARANTEE

*
You read that right! We guarantee you a 170+ on your LSAT or your money back.
This is the intensely designed course for the intensely driven student! Is that you?
Meet the new 170+ Course and
your 98th percentile scoring instructors
IT'S NOT TOO GOOD TO BE TRUE
Blueprint students have been scoring over 170 for years; we have the numbers to prove it.
And now, we're guaranteeing it, or your money back.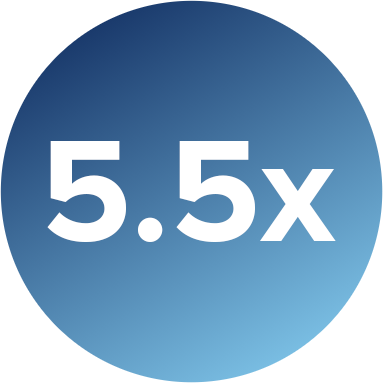 Blueprint students are 5.5x more likely to score a 170+ on the LSAT!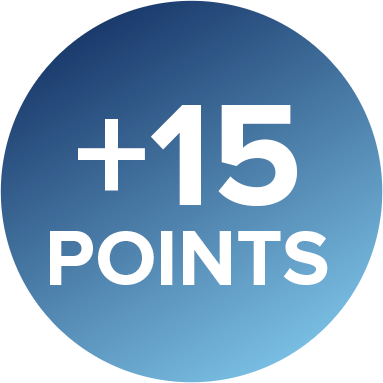 Blueprint students, on average, raise their score by 15+ points**
For nearly 20 years, we have been helping students achieve life changing LSAT scores!
SO HOW DO WE DO IT?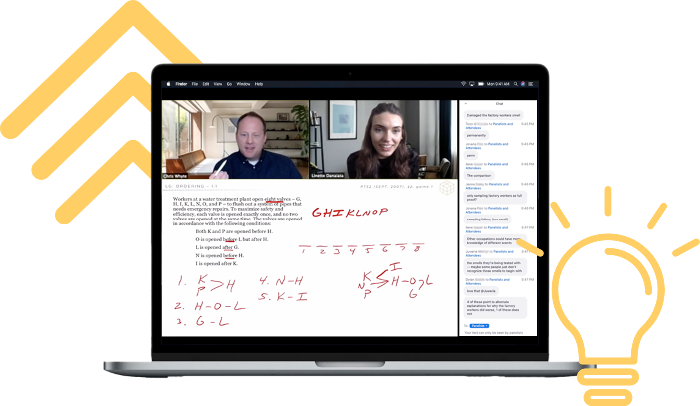 ELEVATED
LIVE CLASS
EXPERIENCE
Each class is taught by TWO 170+ scoring instructors. Both instructors are always on camera, keeping the class engaged and sharing different expert strategies on how to ace the LSAT. Trust us, you'll never want to go back to traditional lectures.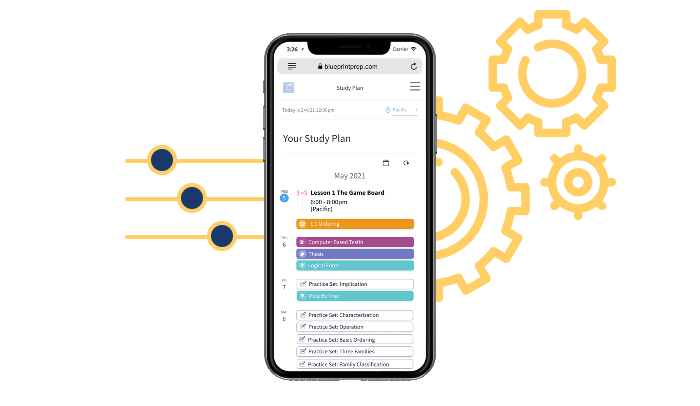 PERSONALIZED,
PERSONALIZED, AND
MORE PERSONALIZED
We know each student is different. Our entire course is designed to give you a one-of-a-kind experience tailored to your needs. You'll create a personalized study plan, practice with personalized Qbank exams, and get personalized guidance from our team. One size does not fit all.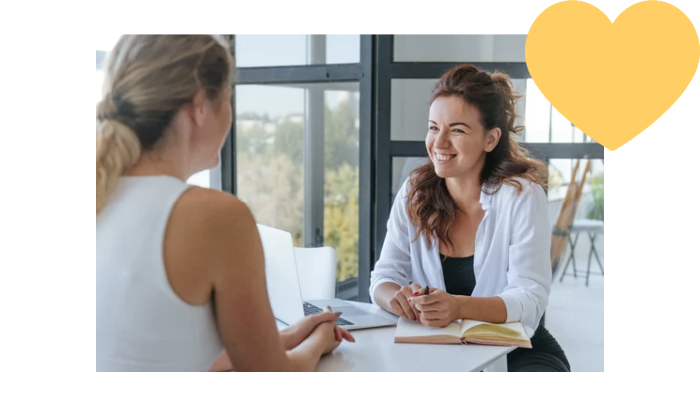 WE'RE WITH YOU,
EVERY STEP
OF THE WAY
Besides guidance and support from your amazing instructors, you will also be supported by your own LSAT Coach. Your Coach will provide you with weekly updates on your course progress, as well as recommendations on how to catch up, improve, or take yourself to the next level - whatever you need.
COACHING YOU


TO A 170+

To hit that dream LSAT score, you'll need the right coach to help you get there. Your personal LSAT Coach is with you for the long game. You'll receive weekly check-ins with your Coach to assess your progress, gain insights for overcoming study plateaus, and tips for strengthening your weaknesses. Plus, your LSAT Coach will make sure you're on track with your prep and give you that extra motivation when you need it.
THE FIRST AND ONLY

PERSONALIZED LSAT STUDY PLANNER
We take all the stress out of planning what to study, when, and for how long. In just 4 easy steps the Study Planner creates a customized study calendar perfectly aligned with your schedule to get you where you need to be by test day. It integrates your Live sessions with all of your out-of-class assignments so you never fall behind.
And did we mention that your personalized LSAT Study Plan syncs to your phone? We make it easy for you to stay on track.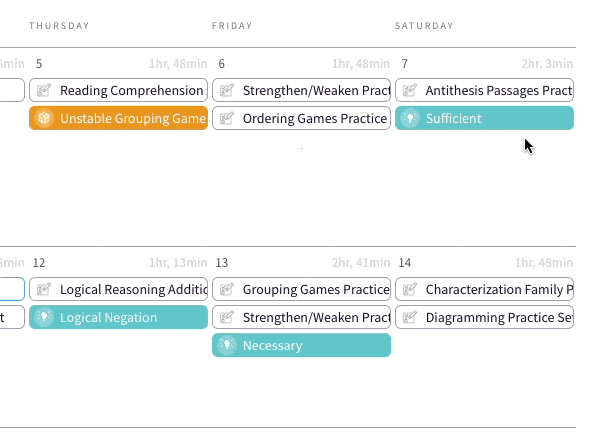 EVERYTHING YOU NEED


(AND A LITTLE BIT MORE)

75 hours of live instruction
100+ hours of Live Review Sessions

9000+ LSAT questions with detailed explanations

Customizable Study Planner

300+ hours of video explanations

Weekly support from your LSAT Coach




OUR 170+ COURSE INSTRUCTORS ALL HAVE A

170+ LSAT SCORE

(WHICH MAKES TOTAL SENSE)
Blueprint instructors are the best in the industry. With years of classroom experience, amazing student reviews, and
rigorous training (yup, we teach our teachers), these instructors will get you your 170+ score. Guaranteed.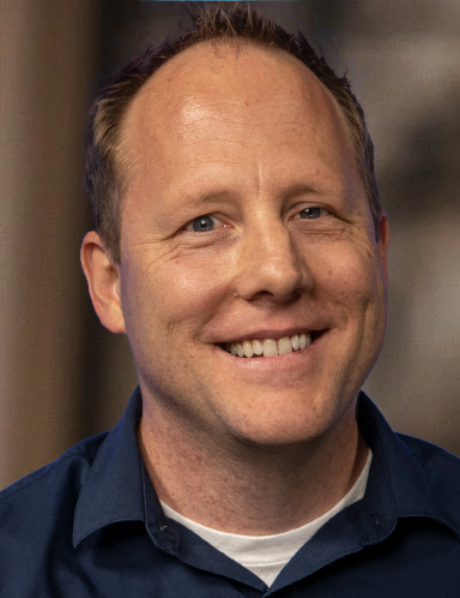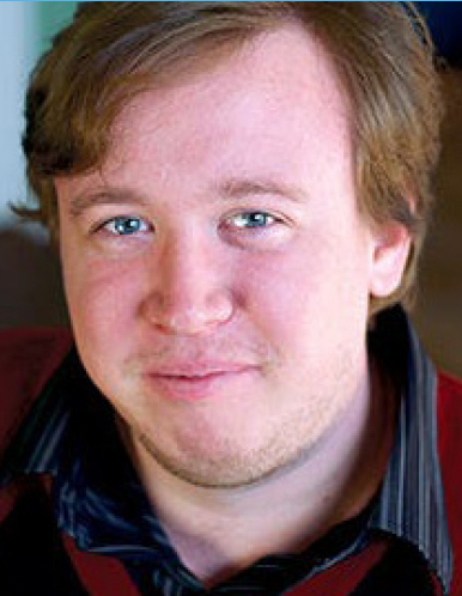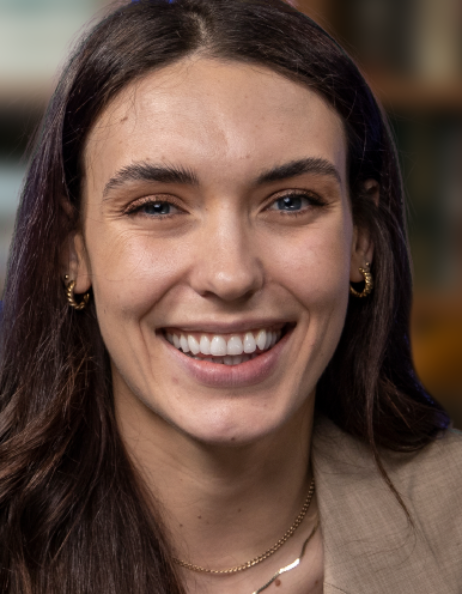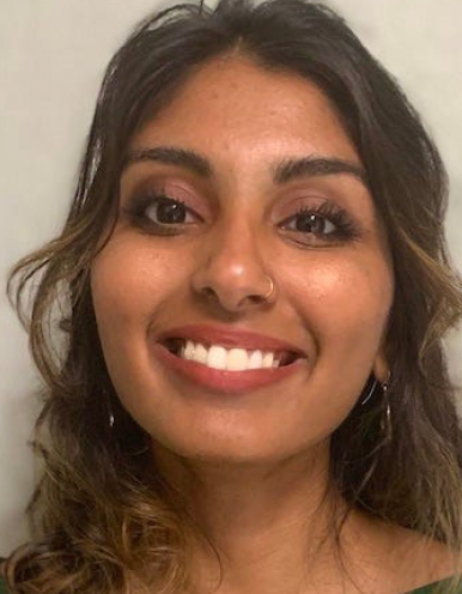 READY TO GET STARTED?

SO ARE WE
WITH ONE CLICK (AND A BIT OF INFO)

YOU'LL BE ON YOUR WAY TO A 170+
✔ 75 hours of live, instructor-led classes
✔ 100+ hours of Live Review Sessions
✔ All Blueprint LSAT Self-Paced Course materials included
✔ 9000+ LSAT questions with explanations
✔ 300+ hours of video explanations
✔ Weekly support from your LSAT Coach
✔ 18 practice exams + proctored exams for test-like practice
✔ 1 comprehensive LSAT Strategy Guidebook
✔ 8 months of online access
✔ 170+ score guarantee*
After you complete your purchase you will have immediate access to your online study planner where you'll choose the class schedule that works best for you. These classes will populate in your Study Plan.
THE NOT SO FINE PRINT
Our Money-Back Guarantee
If you complete the course (i.e. do the work), we guarantee you will score a 170+ on the LSAT, or score at least 10 points higher than your diagnostic exam.
| | |
| --- | --- |
| If you get a diagnostic score ≥ 160 | Guaranteed 170+ LSAT score |
| If you get a diagnostic score < 160 | Guaranteed 10+ points improvement |
The Work
We're there with you every step of the way, but you're required to put in the work as well. Here are our requirements to complete the course.
| | | | | |
| --- | --- | --- | --- | --- |
| Attendance | Online Learning Modules | Practice Exams | Questions | LSAT Test Date |
| Attend 28/30 live class sessions | Complete all 69 Learning Modules | Complete 8 Practice Exams | Complete 2500+ questions (total) | Test within 60 days of course completion |
*Completion of Blueprint's LSAT 170+ Course and included study materials guarantees you will achieve a LSAT score of 170 or higher, if your diagnostic exam score is 160 or higher, or a 10-point increase from your diagnostic exam if your diagnostic exam score is below 160. Please review additional details and requirements included here.
**Blueprint students in this study cohort raised their LSAT score by 15 points on average. See details on the study.