FREE STUDY PLANNER
Get the study planner loved by thousands of med students for FREE!
The perfect USMLE study plan, built just for you.

Thousands of medical students use Blueprint's Med School Study Planner (formerly known as Cram Fighter) to save hours of planning time, see exactly what to do each day, and ace their USMLE, COMLEX, Shelf exams, and coursework.
Sign up for a free account to get unlimited, forever access to our Study Planner, where you can:
Create a personalized study schedule in minutes for your upcoming USMLE, COMLEX, or Shelf exam.
Divide the resources you want to review into daily tasks to show you exactly what to study each to stay on track.
Instantly rebalance your study schedule with the click of a button.
Explore resources bundles based on data from thousands of active users.
Know if you're taking on too much with accurate workload estimates based on your personal study preferences.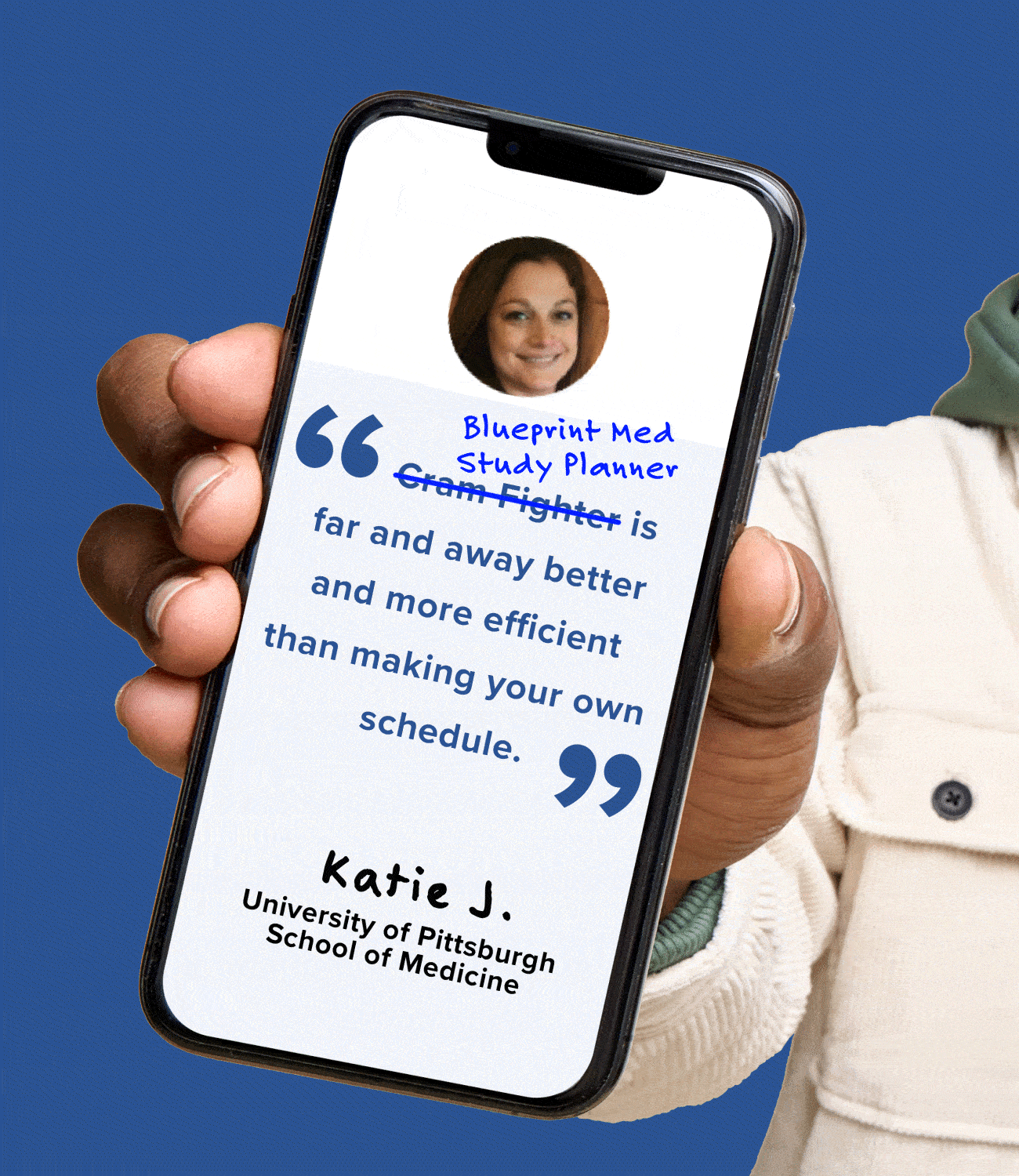 Sign up for a Free Account
Get free access to Blueprint's Med School Study Planner! No Credit Card Required. Free Access Forever.
What Can Blueprint's Med School Study Planner Do For You?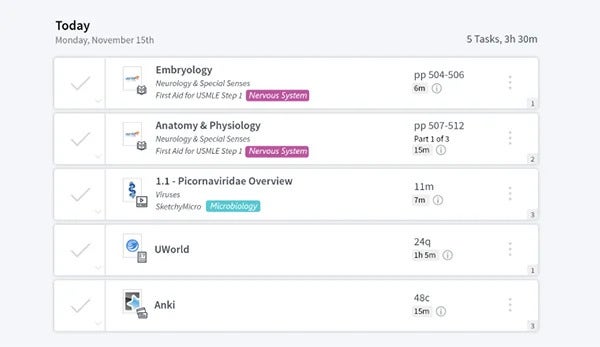 See Exactly What
to Study Each Day
Blueprint's Med School Study Planner (formerly Cram Fighter) divides all your books, question banks, lectures, and flashcards across your study schedule so you don't have to.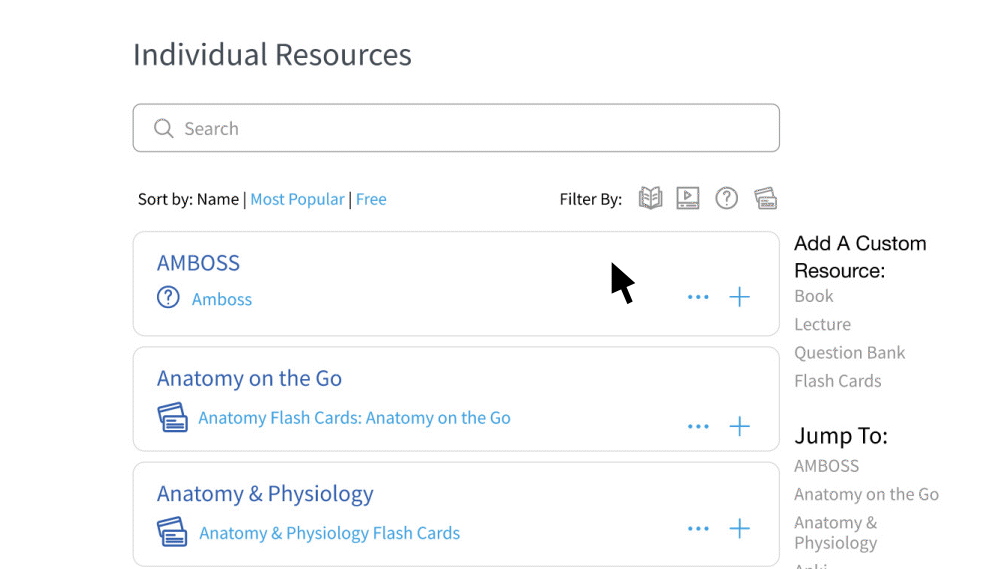 Save Hours Planning
Your Study Schedule
Never get overwhelmed again. A daily to-do list is generated based on when you're taking your exam, which resources you use, and how you want to study.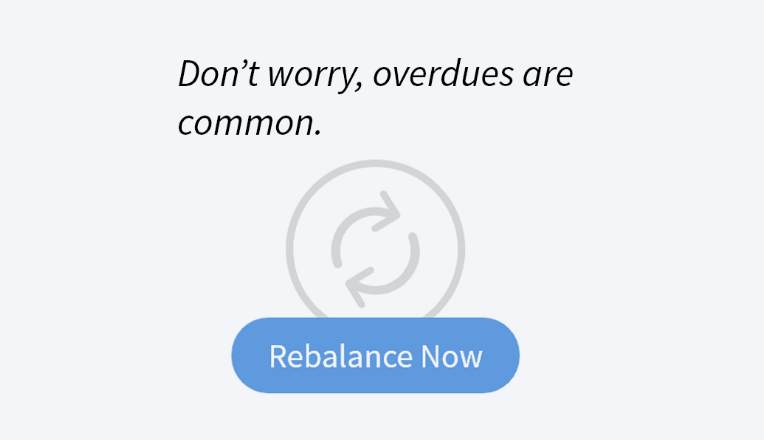 Take the Stress
Out of Falling Behind
With a press of a button, the rebalance feature moves overdue tasks to future days. Getting back on track has never been easier!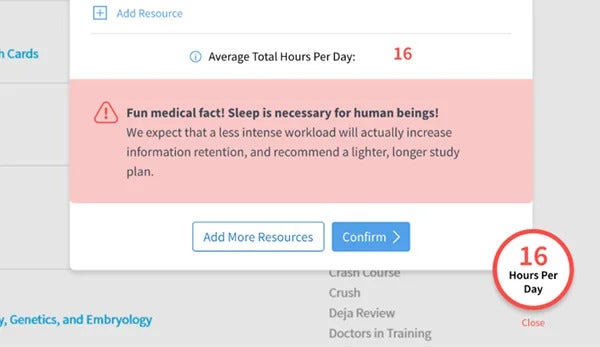 Know If You're Taking On
Too Much
Get warnings if your expected pace is significantly higher than the average student, backed by data from tens of thousands of study schedules.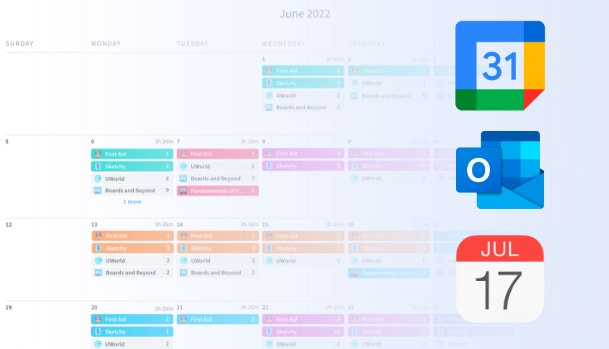 View Your Schedule
Any Way You Want
View your schedule by daily tasks, calendar view for the bigger picture, or sync your Blueprint Med Study Planner with your preferred calendar app.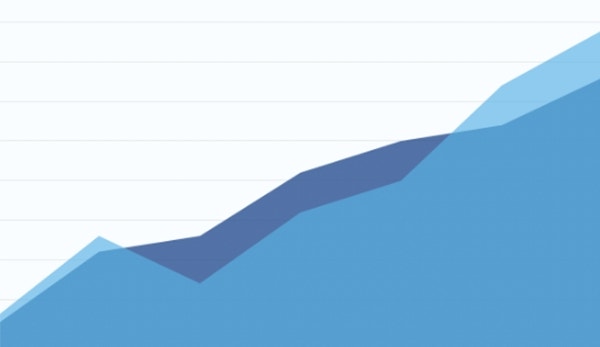 Hit Your
Target Score
We surveyed thousands of our students and found they were more likely to reach their target USMLE, COMLEX, Shelf, and course exam scores if they stuck to their Blueprint schedule.
Exams Supported
USMLE Step 1, 2 CK, 3
•

COMLEX Level 1 & 2

•

Shelf Exams

•

Medical Coursework
Hundreds of Free Resources
Our Study Planner has a full index and taxonomy of all the top resources for:
USMLE (Step 1, Step 2 CK, and Step 3)
COMLEX (Level 1 and Level 2 CE)
Shelf Exams
Medical school coursework
Simply select the resources you want to study - from books to Qbanks, video lectures to flashcards - to add them to your study schedule.
See Supported Resources
What Med School Students Are Saying
Read why med school students are raving about our Med School Study Planner (formerly Cram Fighter).
"I loved Cram Fighter! Thank you for making the process of creating a study plan a manageable one. I owe all of my success to you."
- Matt H.
"Cram Fighter helped keep me on top of everything throughout so I wasn't just rushing through studying right at the end."
- Ryan B.
"Cram Fighter was amazing! This was the perfect service for me! I especially loved the "rebalance" feature!"
- Dawn M.