BLUEPRINT STUDENTS RAISED THEIR MCAT® SCORES
+15 POINTS ON AVERAGE
Winter 2022 Blueprint MCAT Live Course students averaged a 15-point MCAT score increase from the diagnostic to official MCAT exam.
WHY IS A 15 POINT INCREASE SUCH A BIG DEAL?
Because the MCAT is a really big deal! A good MCAT score is one of the strongest predictors for acceptance into med school. Thousands of quality applicants are denied every year based solely on their test scores—the stakes are that high! But just how much of a difference can a few points make?
The average MCAT score of medical school applicants in 2021 was a 506. However, the average MCAT score of students that were accepted was a 511. This 5-point difference represents a jump from the 67th percentile all the way up to the 82nd. Now let's go ahead and triple that score jump from 5 points to 15. Yeah, it's that big of a deal!
A 15-point difference in your score can make or break your application—and your med school dreams. Besides being the barrier or ticket to entry, your MCAT score can be a powerful addition to your med school application, compensating for a less-than-stellar GPA to show schools that those low grades don't define you as an applicant—or future med school student.
With this much on the line (like, your entire professional future!), you need to be confident that you're 100% prepared to crush your MCAT goals. When you prep with our MCAT Live Online Course, you'll walk in on test day with a boost of confidence, knowing you're about to boost your score!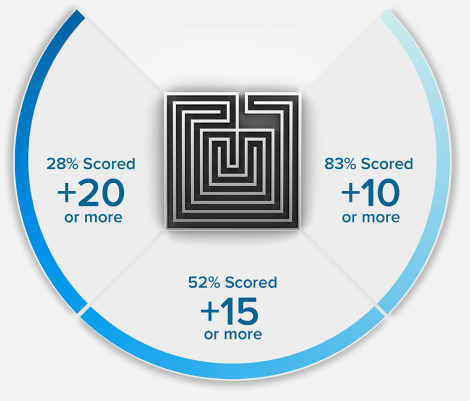 15 POINTS? WE DON'T STOP THERE.
We know many of our learners choose Blueprint for our score increase reputation. So we are proud that our MCAT Live Online Course builds upon that score-boosting tradition! In Q1 2022, a study was conducted to determine the success of Blueprint MCAT students who used the MCAT Live Online Course. After comparing our students' first diagnostic score to their official exam score, we found that students who used the MCAT Live Online Course had an average score increase of 15 points!*
NEARLY QUADRUPLE
YOUR ACCEPTANCE RATE
Yeah, you read that right. Quadruple. We know it's a bold claim, but one that's backed up by bold data! With more than 50% of our learners increasing their score by +15 points on average*, it's easy to see why so many students have trusted Blueprint with their MCAT prep. Don't leave something as important as your future up to chance, make decisions with data and rest assured knowing that Blueprint has you covered - now to your White Coat Ceremony and beyond!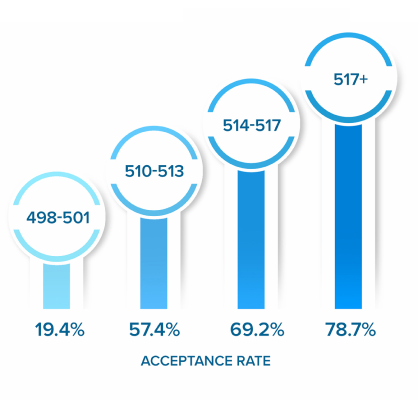 THE NUMBERS DON'T LIE
We've crunched the numbers for you. After comparing our students' first diagnostic score to their official exam score, we found that students who used the MCAT Live Online Course had an average score increase of 15 points!
TAKE A FREE DIAGNOSTIC TO FIND YOUR STARTING SCORE
NEED MORE THAN NUMBERS?
OUR STUDENTS ARE OUR PROOF!
JENNIFER
513 MCAT Score | +22 Score Increase
"My goal before starting was to score a 508. I took the Blueprint diagnostic exam and…scored a 491. I realized I needed to dedicate 3 months and do nothing but study. I took the Blueprint Live Course, read all the books, took 5 Blueprint practice exams, did some of the Blueprint question banks/section tests, and did all the AAMC practice questions/exams…I took the test and very unexpectedly scored a 513."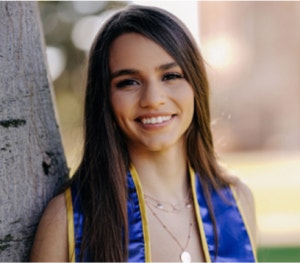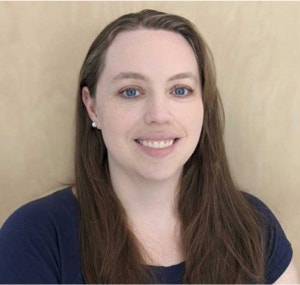 SYDNEY
510 MCAT Score | +21 Score Increase
"Blueprint helped me build a sustainable study plan that was flexible and met my needs as a busy, non-traditional student. My diagnostic score was a 489, which I was able to raise to a 510 with the actual MCAT…My MCAT score allowed me to be considered for my in-state school. My first MCAT score was too low and my state school would not have offered me a secondary. With my 510, I received a secondary and am being considered for an interview."
ANDREW
514 MCAT Score | +20 Score Increase
"I was retaking the MCAT, but I didn't want to take any chances. I couldn't even break 500 on my first attempt. Within a month of the Blueprint course, I was well over 500 and ended up with a 514. Blueprint really guided my efforts into what really matters on test day."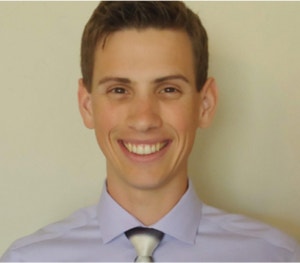 ---
THE FINE PRINT
To qualify for inclusion into the eligible cohort, learners must have engaged earnestly with their BP Study Plan – defined as attending 75% or greater of their live classes and answering at least 1500 questions across all included resources. One learner was omitted from the data set for falling greater than 3 standard deviations outside of the mean. This left a subset of learners with an average score increase of 14.85 points between their BP diagnostic and official AAMC exam. The score increase calculations were verified by the accounting firm of Weaver & Tidwell L.L.P. using test results from the Blueprint database.

*Blueprint students in this study cohort raised their MCAT score by 15 points on average.