Get the Free Blueprint MCAT Flashcard Pack!
Sign up to receive an email with the link to our free set of MCAT Flashcards
Over 200+ cards carefully designed and curated by our MCAT team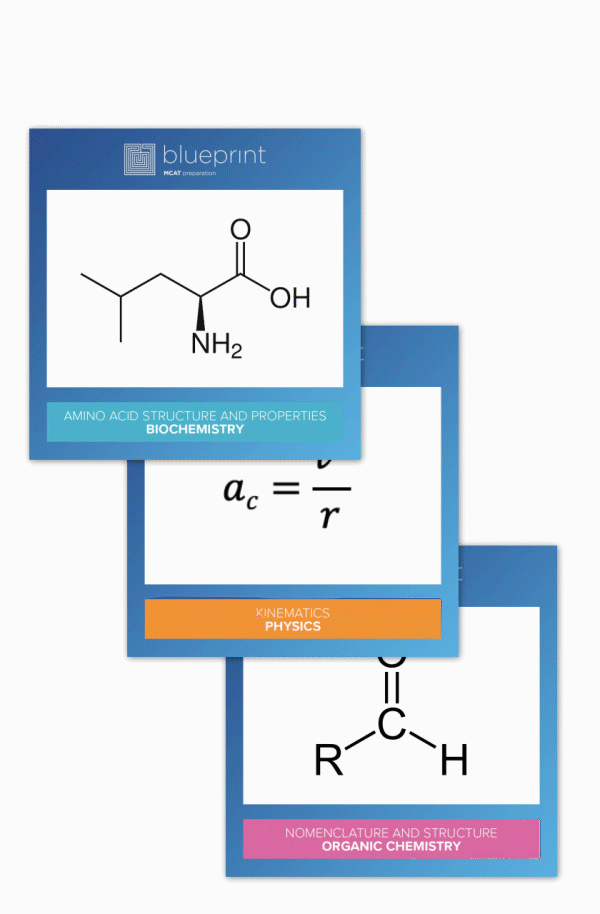 The amount of content on the MCAT can be overwhelming. We're talking about four years of undergraduate science crammed into one exam. That's a tall order for anyone, and although the MCAT is a critical thinking test—your reasoning skills and logic will only take you so far. While our Blueprint MCAT Live Online and Online Anytime courses with MCAT practice questions might be the best way to prep for the MCAT, our free set of flashcards is here to help you study and get a head start on your content memorization.
Raise Your MCAT Score with Flashcards for the Most High - Yield Sections of the Test
Amino Acid Flashcards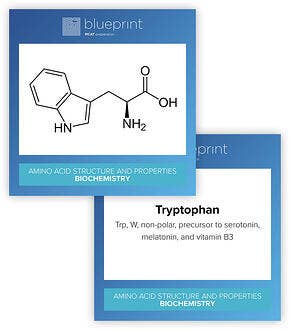 Formula Flashcards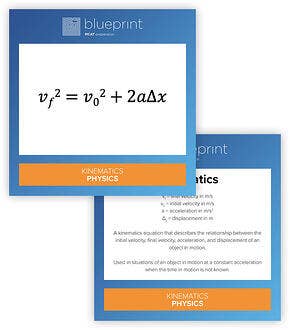 Functional Group Flashcards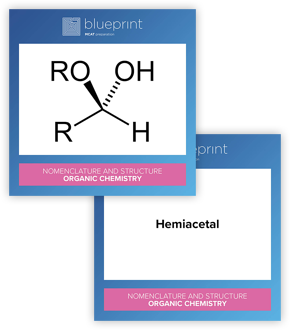 HOW DO I USE FLASHCARDS TO PREP FOR THE MCAT EXAM?
The MCAT is unlike anything you might have seen as a student in your academic career, it is a critical thinking and reasoning-based exam. However, there are certain terms and information that high-scoring test takers are able to apply quickly and reliably. From organic chemistry to physics and atomic structures, MCAT flashcards can help you review and internalize key concepts to lead you to a higher score! The Blueprint free MCAT flashcards are great additions to your Blueprint MCAT study plan.
Our Flashcard pack of 200+ cards will have a term on the front and answers, structures, or explanations on the back – all of which review some of the highest yield information to help you on test day: amino acids, formulas, and functional groups.
Oh, and did we mention they're mobile friendly? Get familiar with your content and review them on your commute, during commercial breaks, or during a particularly boring Zoom meeting - don't worry, we won't tell!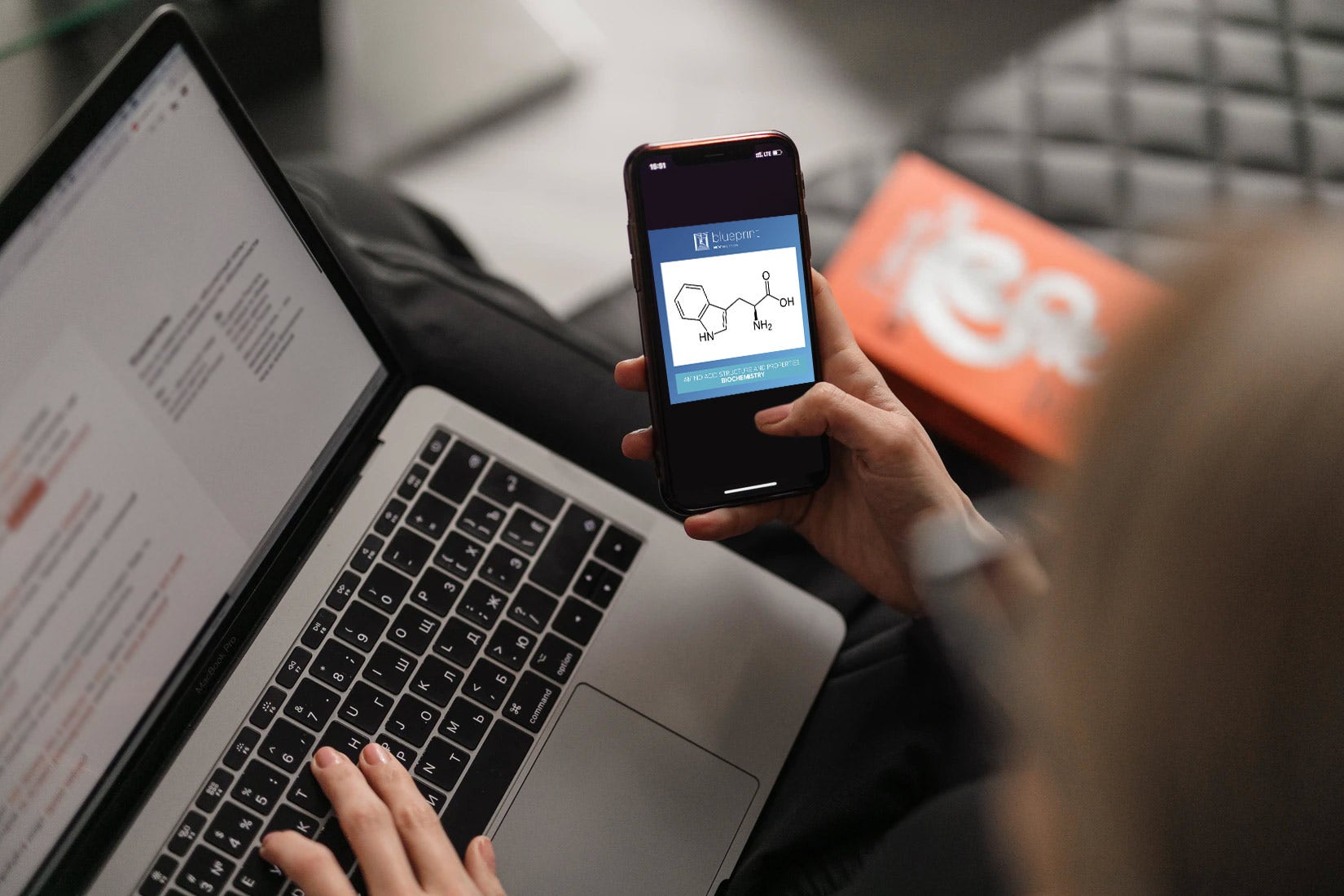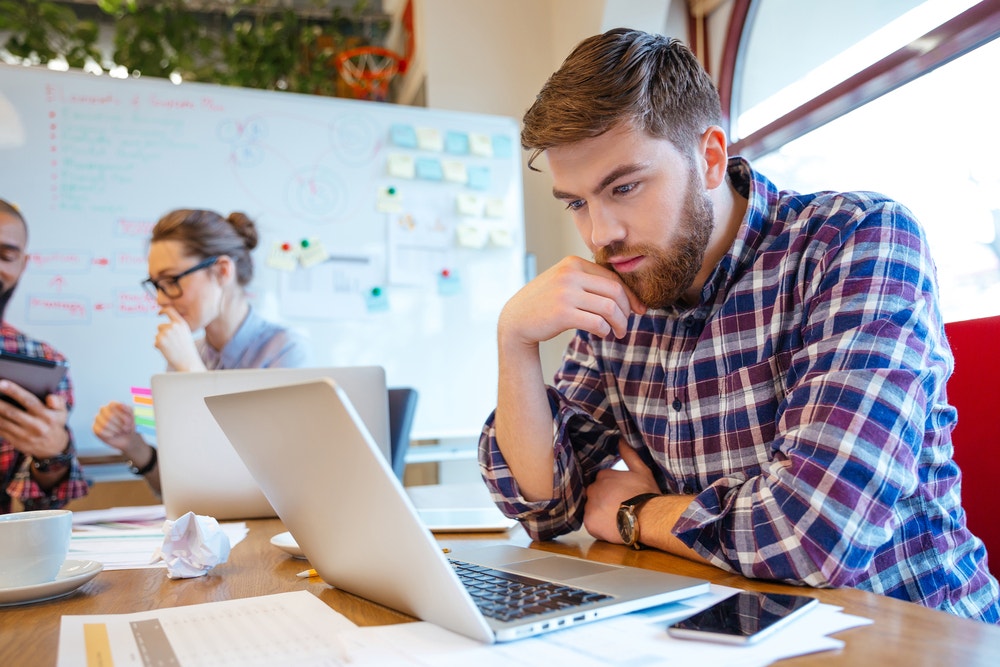 WHY SHOULD YOU USE OUR FREE MCAT FLASHCARDS?
There are honestly more reasons than we can count, but we'll try to limit it to our top 3.
First, this isn't some random flashcard deck found on the internet. The Blueprint MCAT flashcards are made by a trusted leader in MCAT prep; you know they have the correct information, excellent explanations, and great visuals.
They're also incredibly easy to use. No more looking up tutorials on how to download / use 3rd party software just to study. Our free deck uses your internet browser and Quizlet so you can start studying now.
Lastly, we've spent a tremendous amount of time carefully selecting the most high-yield information for students and curating this deck into a great source of test-worthy information.
If you have everything in our flashcard pack memorized through spaced repetition, you're already ahead of the pack when it comes to MCAT content.
Do you need more MCAT flashcard tips to prep? We strongly recommend using as many practice test prep resources as you can. For more MCAT prep and practice, see our MCAT flashcard blog post.
Ready to Level-Up Your MCAT Prep?