THE BEST LSAT COURSE
TAKE IT OUT FOR A FREE SPIN!
Try Blueprint's Self-Paced LSAT Course without paying a penny
Here's what you can do with our free LSAT practice account:
NEW Practice Exam Without Logic Games Perfect to prep for the August 2024 LSAT!
Experience how engaging our self-paced LSAT Course truly is, with 8 Learning Modules from the course
Create your own LSAT Study Plan using our one-of-a-kind Study Plan tool
Take a free practice LSAT exam in the NEW official 4-section format
Get a score report with amazing analytics that will help you visualize the patterns of what you get wrong or right
Watch answer & explanation videos
Experience our Lessons Learned Journal to create action items and pinpoint your prep!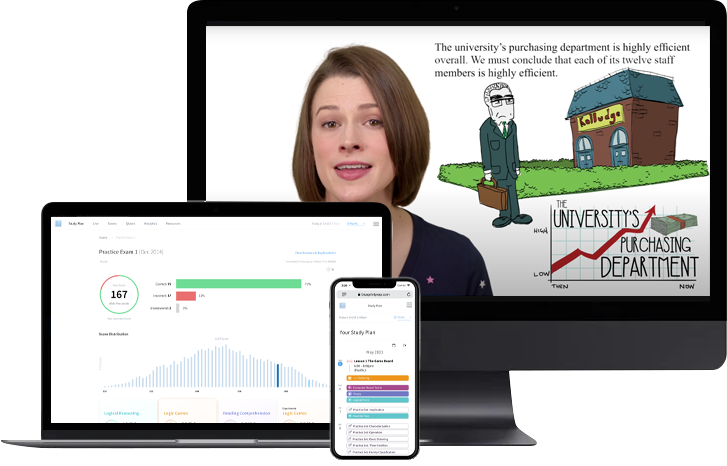 Sign Up For A Free Account
No Credit Card Required. Free Access Forever.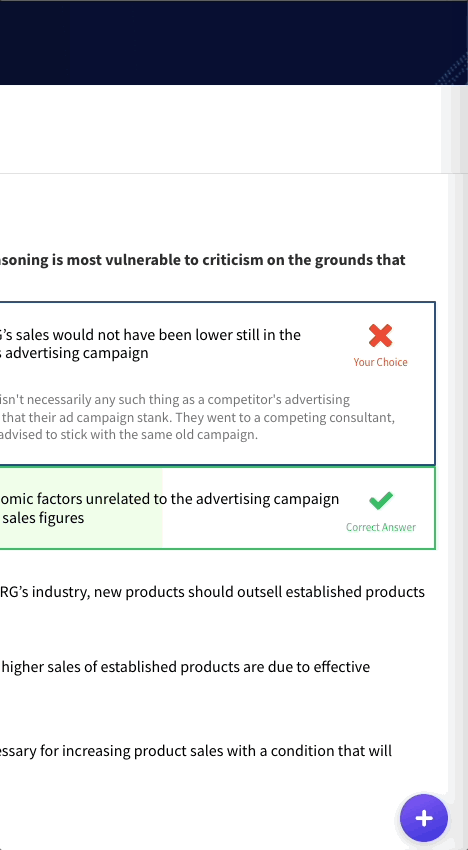 NEW
LESSONS LEARNED JOURNAL
We've got your note taking covered with the Lessons Learned Journal. This new tool fully integrates with your Blueprint LSAT prep, so you can create a "lesson learned" entry for the concept you're studying, anywhere on the platform!
Seamlessly create consistent notes with structured journal entries.
Personalize with your insights and takeaways to boost retention.
Choose how you want to revisit the material: learning module, book, or other to-do.
View all your entries in one place to streamline and prioritize your review.
Experience for Yourself What Makes Our LSAT Self-Paced Course the Best
The First & Only LSAT
Personalized Study Plan
Read More
Entertaining Content to
Keep You Engaged
Read More
Powerful Analytics to Fix
Weaknesses Faster
Read More
The Most Realistic Practice
So You're Prepared
Read More
What Blueprint Students Are Saying:
"I was in your shoes about six months ago, and after looking at about a dozen options, I decided to enroll in Blueprint's Online Anytime course. I started with a 153, and after 2 months of studying (finishing the course, taking about ten practice tests, and going over more than 4500 additional questions) I increased my score by more than 15 points!"
- Andrea
"The best decision I made during this process was choosing Blueprint. The tutor, Keith Barry, that they connected me with was the absolute perfect match. I would not be where I am without Keith. I went from a 142 and 140 on my first two diagnostics to hitting 170+ on my practice tests. I improved by 20+ points on my actual LSAT."
- Justin
"I absolutely will be recommending blueprint to every pre-law person I know. I used online anytime for 3 months and then used a tutor for about a month and a half and ended up with a 16 point increase! The teaching methods are clear and easy to follow and every question has a detailed explanation for each answer."


- Allie
"Amazing course amazing instructors I find the material funny and thus allows me to have a stress free environment when preparing for the LSAT. They take the time to carefully explain the material and provide you with an extensive online site where you can spend hours studying!"


- Mike
Everything you need to increase your LSAT score
Every Blueprint LSAT preparation course delivers proven results with entertaining content and powerful, personalized study materials and tools. Choose from a variety of LSAT test preparation courses, including online LSAT prep and in-person private LSAT tutoring. Get test-day ready with Blueprint!
Amazing Instructors
All 170+. All fun to be around. All the time.
9000 LSAT Questions
Answers & Explanations to 9000 real LSAT questions.
Realistic Test Interface
Updated for the 2021-2022 LSAT so no surprises on test day.
The Best Curriculum
Powerful strategies to unlock your true LSAT potential.
Live Office Hours
Live LSAT prep delivered by a pro tutor, 6 days a week.
Score Increases
Your journey to your dream law school starts here.
Ready to get an amazing LSAT score?