MCAT® Sample Study Plan - 40 Hours
Please note:This sample MCAT tutoring plan is merely an example for a student looking for help on a wide cross-section of topics. Your personal MCAT prep plan will be constructed based on diagnostic practice test results and/or past test scores, your MCAT study needs, MCAT study schedule, and the expertise of our MCAT Advisors.
Is 40 hours of MCAT tutoring enough?
The biggest mistake pre-med students make is not setting aside enough time to prep for the MCAT exam. Balancing MCAT prep with school, work, and a personal life is not an easy task. That's why many busy students choose to prep between three and six months prior to their actual test date. Working with an MCAT tutor throughout that time will help maximize your MCAT prep and ensure you're effectively utilizing your time so that you are fully prepared on the day of your exam.
Below is a sample MCAT tutoring study plan for a student who completed the 40-hour tutoring plan over the course of nearly five months, meeting once a week for two hours at a time, while completing homework assigned to them in the Blueprint MCAT Self-Paced Course. This sample tutoring study plan was unique to them and their needs, just as your MCAT tutoring plan will be to you!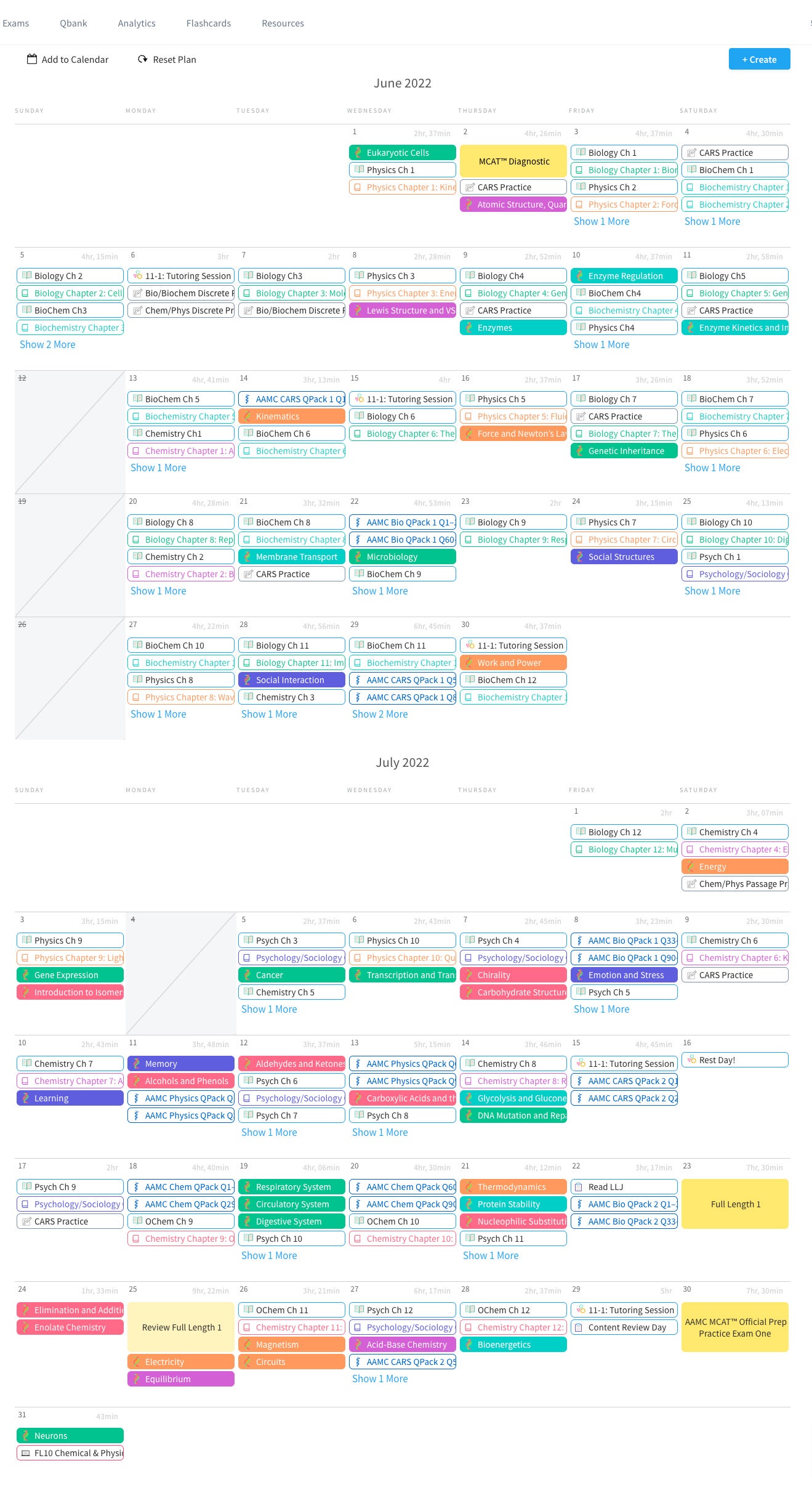 Here's what you can expect in your 40-Hour MCAT Tutoring Study Plan
Completely personalized 40-Hour MCAT study plan written by your private MCAT Tutor
Access to Blueprint's MCAT Self-Paced Course
Live online office hours 6 days a week
15 updated MCAT full-length practice tests, including official AAMC practice tests
All Online AAMC Practice Resources
MCAT QBank with 4000 questions, including passages and discrete questions
Not sure if 40 hours of MCAT private tutoring are enough for your MCAT success on test day? Schedule a free consultation with our MCAT Expert Advisors!
Schedule a Consult