Our Premed Advisory Council
The purpose of the Premed Advisory Council is to offer genuine guidance and mentorship to current or future premed students through webinars, blog posts, and other online info sessions. Since every member of the panel has experienced the medical school application process firsthand, they offer unique perspectives into getting in and getting through medical school. Below you'll find the names and bios of each member of the Premed Advisory Council.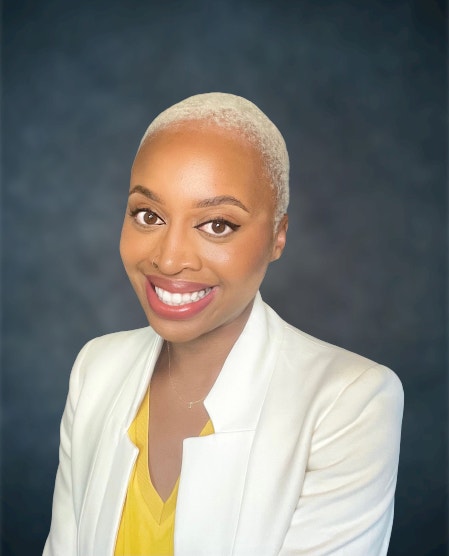 Jeunice Owens-Walton
Jeunice Owens-Walton is a fourth-year medical student at the Medical College of Georgia (MCG). She graduated from Georgia State University where she earned her B.S. in Biology. During her three gap years prior to matriculating medical school, she spent time working in healthcare and traveling across the globe.
As a medical student she has served in several leadership roles on the institutional, regional and national level, including as a member of the MCG Admissions Committee and a member of the Dean's Taskforce for Diversity, Equity and Inclusion. Her advocacy on behalf of students has earned her recognition as a member of Gold Humanism Honor Society and Alpha Upsilon Phi, and the MCG society for Service and Leadership.
She is passionate about finding and highlighting the unique aspects of each applicant's story and weaving them into a successful application. Jeunice believes that nobody else can be you quite like You, and that's your superpower.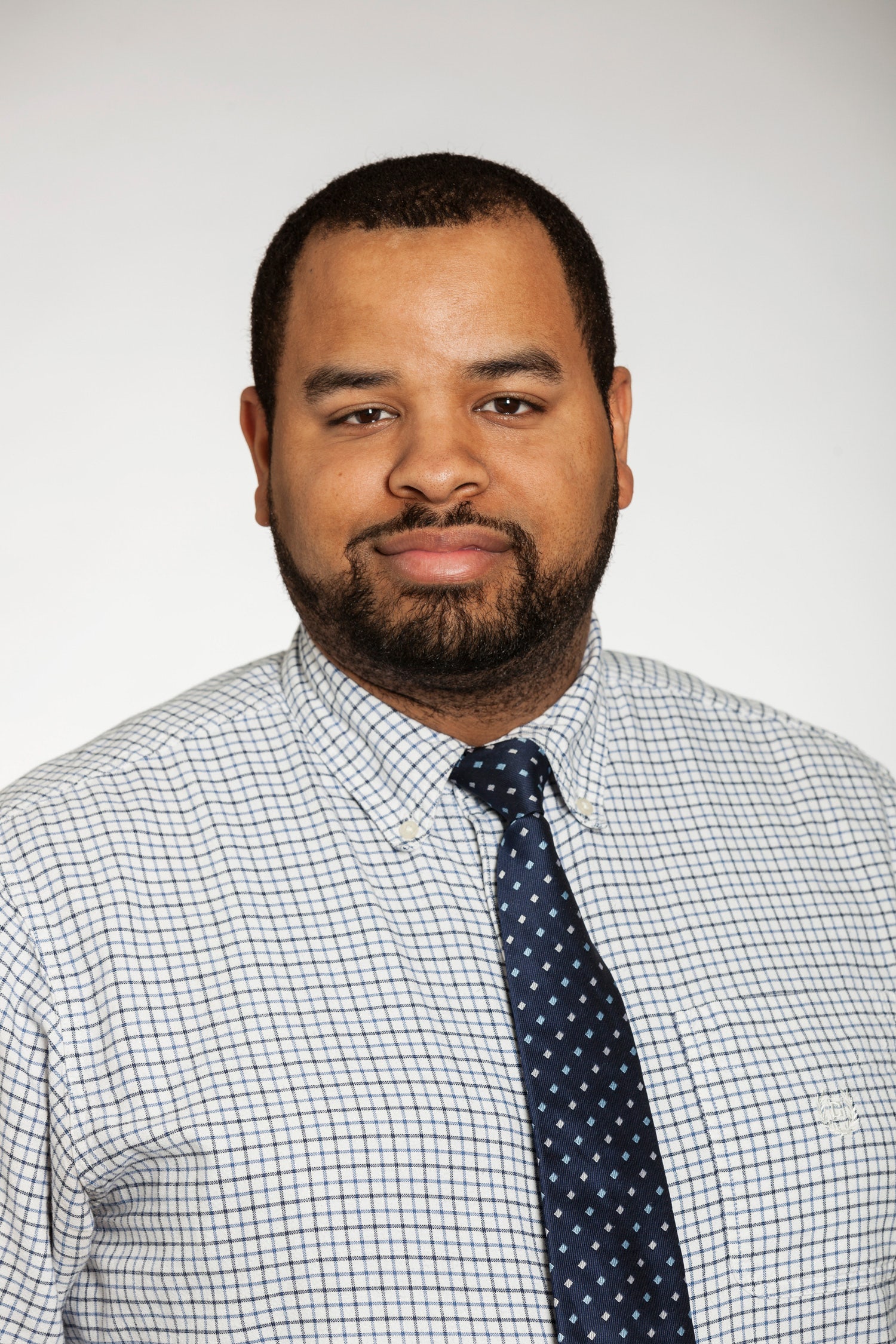 Richard O'Neal
Richard O'Neal currently serves as the Director of Curriculum Development & Support at the University of Houston College of Medicine. He received his B.A. in Journalism-Public Relations from Sam Houston State University and completed his M.S. in Leadership Studies from Duquesne University.
Richard has worked as a coordinator, assistant director, program director and director within all four years of undergraduate medical education at five other medical schools—University of Texas Health Science Center–Houston McGovern, University of Central Florida College of Medicine, Cooper Medical School of Rowan University, New York Institute of Technology College of Osteopathic Medicine at Arkansas State University and, most recently before UHCOM, Sam Houston State University College of Osteopathic Medicine.
In addition to his work in undergraduate medical education, Richard built the Advanced Premedical Studies Post Baccalaureate Program, a pipeline program designed specifically for underrepresented students pursuing health professions opportunities at Cooper's Medical School. This included overall program management for student success, managing the adjunct faculty in the program, serving as the official premedical advisor for CMSRU, as well as serving as the front-line admissions and recruitment for the Post Bacc program and serving as the Chair for the PB Admissions Committee.
Richard has served on many major committees and subcommittees at the medical school level, including being elected as COM Admissions Committee Chair at two medical schools, and Vice Chair of a Diversity, Equity and Inclusion Committee. He has a passion for volunteering within medical school recruitment/admissions, counseling and student wellness, career development, and pipeline programs. Medical student wellness has also been a particular area of awareness, given the rising issue of medical student and physician burnout.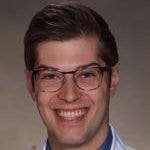 Josh McGough
Josh McGough is a husband, father, and third-year medical student in Stony Brook's 3-year M.D. program. This pioneering program lets him shave off a year of training and grants him a guaranteed residency placement at his institution. He was the first student accepted into this program for Emergency Medicine.
Josh completed a B.S. in Biochemistry and BA in Chemistry at the University of Rochester. He then went on to complete an M.S. in Biomedical Science at the Icahn School of Medicine at Mount Sinai.
When Josh applied to medical school, he received a dozen interviews and multiple acceptances. He has also collaborated with admissions committees across multiple medical schools expanding on his admissions knowledge. Josh strives to get his premedical students into their top choice and not just any medical school. He has helped dozens of students become the best applicants they could be at all points in the process, from prerequisite courses through interview preparations. One of his current interests is working with the Stony Brook admissions team on how students can conquer the new virtual interview landscape.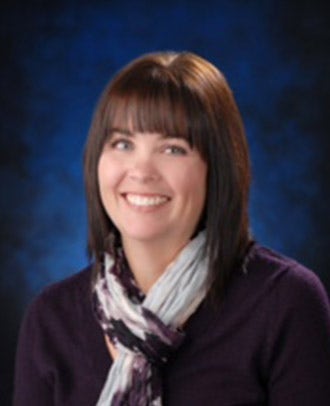 Christine Crispen, PhD
As the former Director of Admissions of the University of California, Irvine School of Medicine, Christine reviewed 6,000 applications annually. With over 15 years of higher education experience, she has served as an Admissions Committee Member, Admissions Advisor, and Assistant Professor of Clinical Medical Education. Due to her extensive experience in admissions, Christine is skilled at helping premed students navigate every part of the application process, from choosing the most beneficial extracurriculars as early as freshman year up to final stages of applying to medical school. Christine earned her Doctorate in Educational Leadership from the University of Southern California with a research focus on the experiences of underrepresented students in medical education.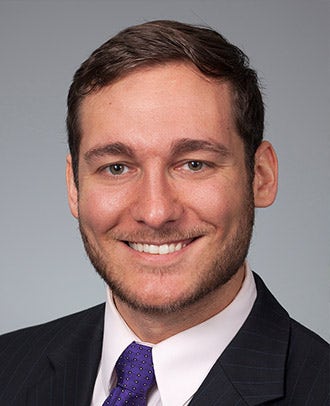 Stephan "Zach" Frabitore, MD
Dr. Stephen "Zach" Frabitore began his career as an Athletic Trainer, providing sports medicine services for Division I NCAA Collegiate football, baseball, and soccer programs. Upon deciding to pursue medicine, he trained at East Carolina University Brody School of Medicine as a non-traditional student, serving on multiple curriculum committees and as a full member of the Admissions Committee. He has used his experience as a family man, a career changer, and an Admissions Committee Member to advise many students on their medical journey. He graduated as a member of Alpha Omega Alpha Honor Society and is now an Anesthesiology resident at The University of Pittsburgh Medical Center, where he continues his work in medical education.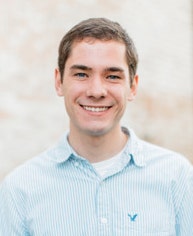 Will Huffman
Will is a first-year medical student at the Perelman School of Medicine at the University of Pennsylvania. He graduated from the University of Notre Dame in 2019 with a bachelor of science in biochemistry. In his application cycle, he received acceptances from several prestigious medical schools, as well as a full-tuition merit scholarship from the University of Pennsylvania. He has worked extensively with the admissions team at Penn by interviewing applicants and recruiting accepted students. He loves assisting in the admissions process and bringing the best application forward for every student.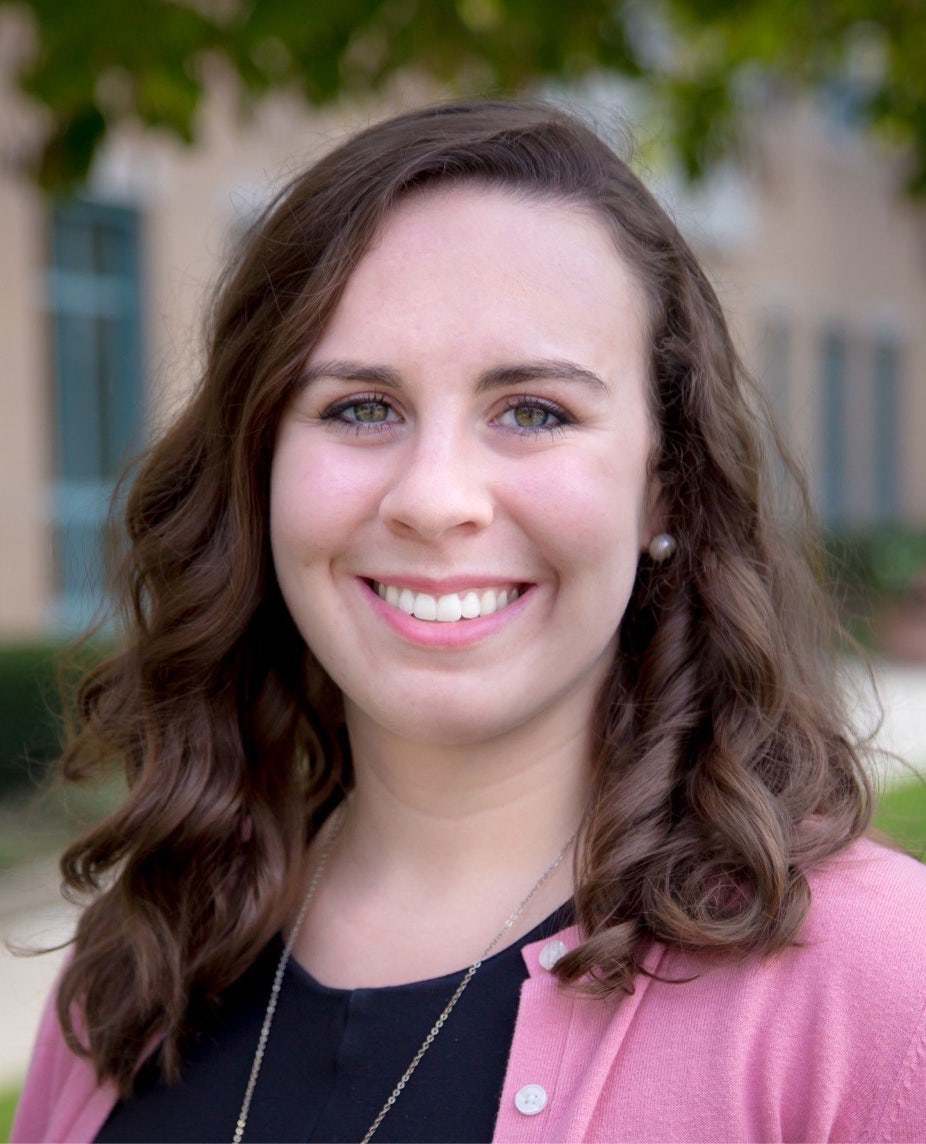 Sara Purisky, M.S.
Sara currently serves as the Pre-Health Advisor at Simmons University in Boston and is passionate about assisting students in reaching their goals in medicine. She has experience both on the Pre-Health Advising side and the Admission side having worked in Undergraduate Admission at Simmons and read over 1,000 applications for Northeastern University. She most enjoys working with students to personalize their applications because there is so much to each applicant beyond their stats!