Our Premed Advisory Council
The purpose of the Premed Advisory Council is to offer genuine guidance and mentorship to current or future premed students through webinars, blog posts, and other online info sessions. Since every member of the panel has experienced the medical school application process firsthand, they offer unique perspectives into getting in and getting through medical school. Below you'll find the names and bios of each member of the Premed Advisory Council.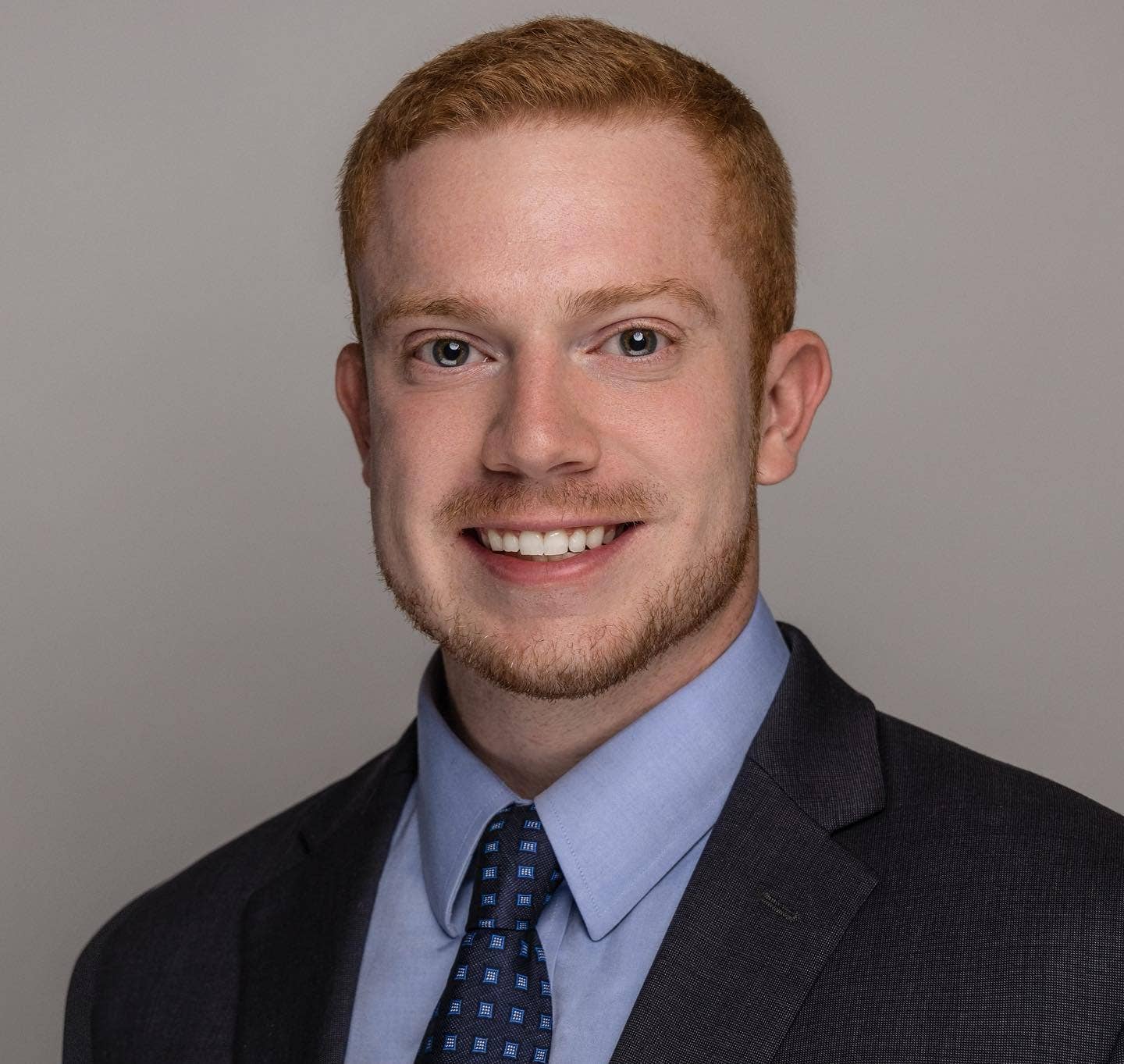 Adam Eibel
Adam grew up in the Chicago area before beginning his undergraduate degree at the University of Miami, studying economics, microbiology, and immunology. After graduating with honors, he spent a gap year serving as a medical scribe at the Cleveland Clinic. Next, Adam moved to Pittsburgh to attend the University of Pittsburgh School of Medicine, ultimately graduating with his MD in 2023. This year, Adam will begin internal medicine residency at the University of Pittsburgh Medical Center (UPMC) and is thrilled to live out his dream of serving as a physician. His medical interests include cardiology, critical care medicine, and medical education.
While at the University of Pittsburgh School of Medicine, Adam served on the student interview committee, interviewing applicants for potential admission to medical school. Through this experience, Adam learned what schools look for during the interview process. In addition, he has worked as a Blueprint MCAT tutor and has spent time mentoring pre-medical students both at the University of Miami and the University of Pittsburgh; several of his former mentees are now attending highly ranked MD programs. As a former "pre-med" student himself, Adam loves helping others on the path to medicine.
Adam focuses on the unique story of every applicant and seeks to highlight an individual's strengths throughout their application. Whether applying D.O. or M.D., he serves as a guide throughout the admissions process, assisting with applications, essay editing, interview prep, and any other questions that may arise. Adam's goal is to help every student achieve their maximum potential.
Outside the hospital, Adam can be found riding his road bike, traveling, or cheering on his beloved Pittsburgh Steelers!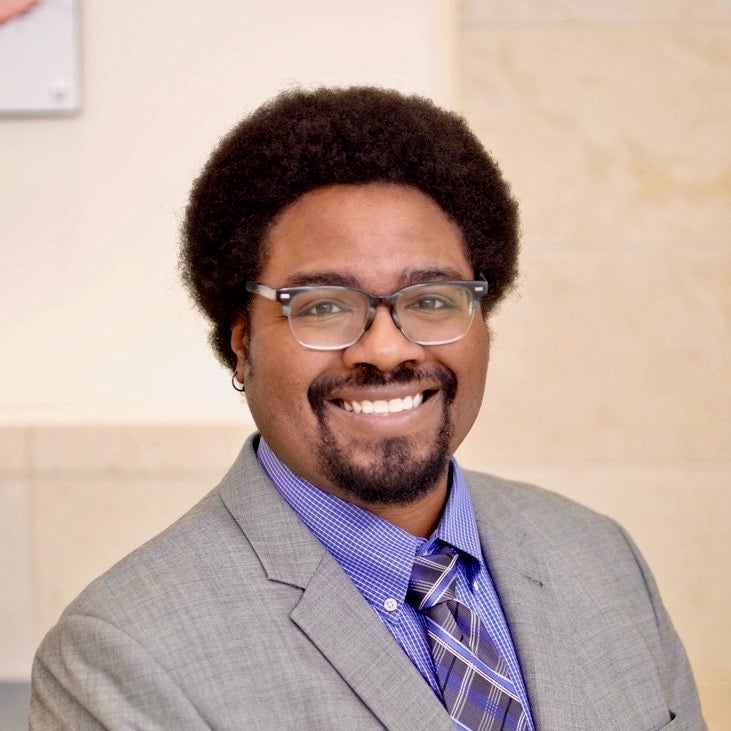 Brent Owens
Brent hails from Memphis, TN. He has long held a passion for helping others pursue their lifelong dreams. From the start of his career as a Resident Assistant to his current position as Dean, Brent has always enjoyed Student Development and providing the appropriate balance of challenge and support needed for students to accomplish their personal goals. Brent earned a B.A. in History at Rhodes College, and both a M.S. in Student Personnel and an Ed.D. in Higher Education at the University of Memphis. Through his experiences in medical school admissions in addition to his personal experience as a physician's spouse, he now looks forward to focusing efforts on helping medical applicants start their own rewarding journey.
Brent observed the hurdles associated with applying to medical school as his partner pursued her lifelong dream. Having witnessed her entire process from medical school applicant to Attending Physician, Brent gained a new level of respect for those who aspire to become physicians.
When offered an opportunity to work alongside and eventually lead an admissions office, Brent embraced the opportunity. He greatly enjoyed having impactful conversations and providing insight to potential applicants. From recruiting on the road to reading thousands of applications, Brent has experienced several aspects of the application process and is well versed in assisting students along the journey.
Brent currently serves as the Dean of Students at Baptist Health Sciences University. He previously served as the lead Admissions Officer at New York Institute of Technology College of Osteopathic Medicine at Arkansas State University in the role of Director of Regional Recruitment and Pipeline Programs.
When not at work, you will often find Brent at a Memphis Grizzlies basketball game, enjoying some amazing Memphis BBQ, and enjoying time with his partner and their two young girls.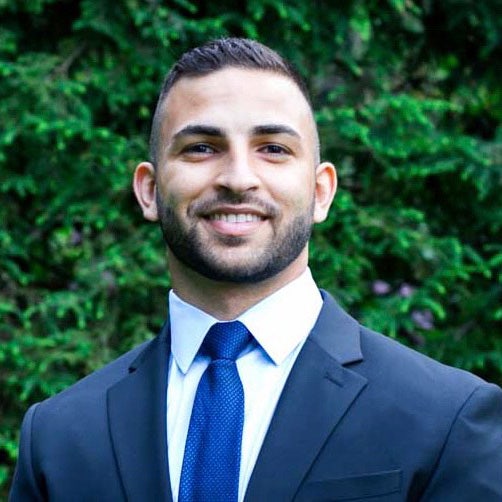 Chris Koumas
Chris is a neurology resident at New York-Presbyterian - Columbia, an experienced tutor, veteran medical school and residency consultant. As someone who received many medical school offers and succeeded in the Residency Match process himself and frequently helps many students prosper through this same process, you can expect him to know exactly how to guide you to achieve your goals.
You can rely on him to use this experience to help you identify programs that would be an ideal fit and then equip you with all the tips and tools you need to effectively highlight your strengths on your application and nail your interviews. He will be invested in your success every step of the way!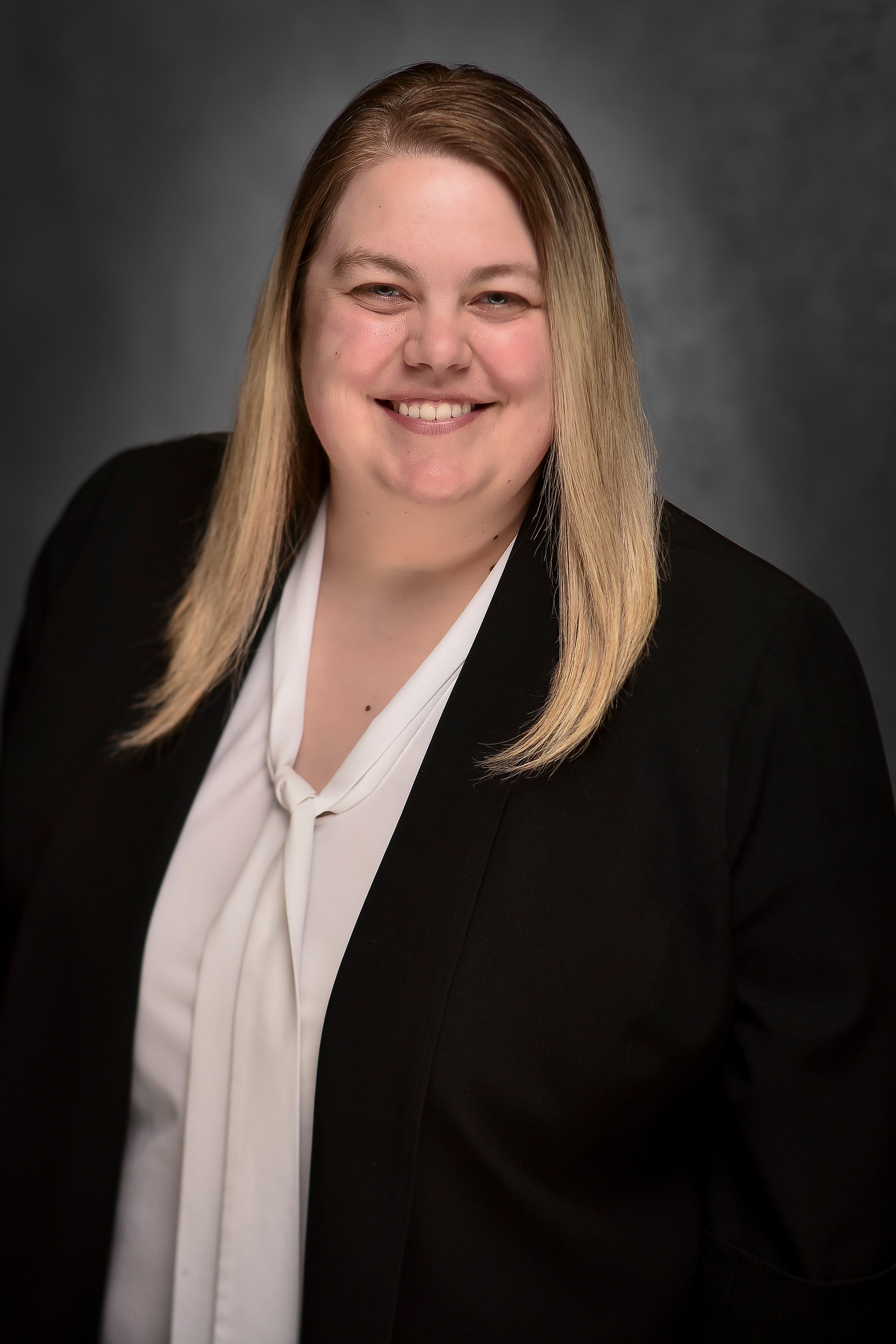 Clair Collins
Clair Collins currently serves as the Director of Academic Infrastructure and Professional Development at the Sam Houston State University College of Osteopathic Medicine. She earned her B.A. in English and M.A. in Higher Education Administration from Sam Houston State University. She is currently finishing her PhD in Higher Education Leadership and Policy Studies at The University of Houston.
Clair has over ten years of experience working in admissions including undergraduate, graduate, and medical school admissions. She has helped start two osteopathic medical schools in that time- NYITCOM at A-State and SHSU-COM. In originating multiple departments and committees, Clair has designed admissions processes, policies and procedures, and been a member of the national and state committees that design the AACOMAS and TMDSAS applications. Her area of specializations within admissions work are bias mitigation and creating data visualizations to help committees make more informed decisions.
While working with committees, faculty, and staff are extremely fulfilling, Clair's biggest passion is working directly with students. In previous admissions roles, Clair read over 4,000 applications a year, created admissions preparatory programs for students, and developed pipeline programs. She's been an invited speaker at universities, churches, residency programs, and high schools where she was able to work one-on-one with prospective medical students and help guide them in their efforts to become physicians. Clair has also been an active speaker on a variety of admissions topics presenting at TACAC, TACRAO, NAAHP, SAAHP, and AACOM conferences.
In her limited spare time, Clair can be found volunteering at her local food bank or tending to her garden.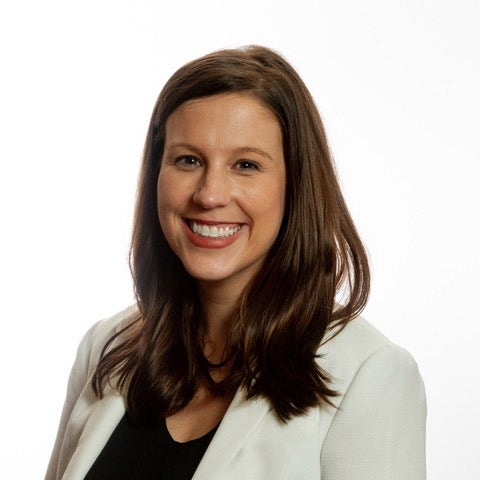 Holly Proffitt
Holly's biggest passion is helping others pursue education. This passion comes from the work and sacrifices her parents made for her to gain a college degree. As a first generation college student on her mother's side, Holly had little mentoring and support in her college and graduate school journeys which inspired her to help others reach their goals when it comes to their learning and careers.
Born and raised in Fayetteville, Arkansas Holly decided to leave her SEC college town roots and attend a small, private liberal arts school in Fulton, Missouri. Not only is Westminster College the home of the famous "Iron Curtain Speech" given by Winston Churchill, it was where Holly got her start mentoring her peers and her interest in graduate studies. She graduated with a degree in Business Administration Marketing and English Literature. She then returned to Fayetteville to pursue her Masters degree in Journalism with a focus in Public Relations and Communication which gives her a unique edge in working with students, helping them express themselves effectively in their personal statements and interviews.
Holly's most recent professional endeavors have been in medical education. For the last nearly seven years she has worked with medical students assisting them in their path to residency. She is familiar with the ins and outs of medical education from beginning to end and what it takes for students to be successful in their journey. While working, Holly completed her PhD at the University of Mississippi in Higher Education Administration with a research focus in career decision-making behaviors of medical students. She currently works as a curriculum director at an MD school in the midwest from her home in Fayetteville.
If you want someone who understands the hustle of work, school and play, Holly is your girl. She has been described by her students as their "med school mom," because she is always there to lift them up and get them going, but also give them the tough love they need.
When she isn't working, Holly loves watching SEC sports (it just means more), riding with her Peloton besties and spending time with her family which includes her spouse, two labrador retrievers, two cats, two fish and three sons (three boys three and under).
Jaime Hinojosa
Jaime Hinojosa, M.D., M.S. is an Assistant Professor of Anatomy & Histology and Anatomy Lab Director at Sam Houston State University college of Osteopathic Medicine (SHSU-COM). Prior to SHSU-COM he taught at Lincoln Memorial University Debusk College of Osteopathic Medicine in Harrogate, Tennessee. Dr. Hinojosa received his Bachelors of Science in Biology at the University of Texas at Brownsville. He then attended University of Texas Health Science Center Medical School (Texas McGovern Medical School) for his Medical Degree. He graduated with his Masters' in Anatomical Sciences while teaching full-time at Lincoln Memorial University. All of his medical training was done in the largest medical center in the world: the Texas Medical Center in Houston, TX. Prior to entering the academic world as an educator, Dr. Hinojosa specialized in pediatrics.
He is a 1st generation college graduate Latino who grew up in with a low socioeconomic status in Brownsville, Tx. He knows how hard the journey can be in becoming a physician and is always finding ways to make that journey easier for students. He truly cares about assisting students by providing mentorship, application/interview advice, personal statement and secondaries editing, residency applications, and anything else the student may need to assist them move forward towards the career of their choosing.
Dr. Hinojosa has over 12 years' experience in higher education. He has taught in community colleges, universities, and medical schools. He also has a vast amount of experience in mentoring/advising undergraduate, graduate and professional students. He has assisted with admissions processes at two different universities and medical schools since 2014. Most recently being a member of the SHSU-COM admissions committee as well as a Joint Admissions Medical Program Council member in Texas. JAMP is an undergraduate pipeline program created by the Texas Legislature closing the gaps between participation and success for economically disadvantage Texans pursuing their dreams of becoming a doctor. He has provided his expert services to numerous students applying to nursing school, allopathic (M.D.), osteopathic (D.O.), physician assistant (PA) programs, residency programs as well as many other health care professional programs over his career.
Being a physician and educator, he has a unique perspective on what health professional schools, particularly medical schools, are looking for their students today. When he is not working, he loves to spend time with his wife and 4 children. He loves sports, board games and much more.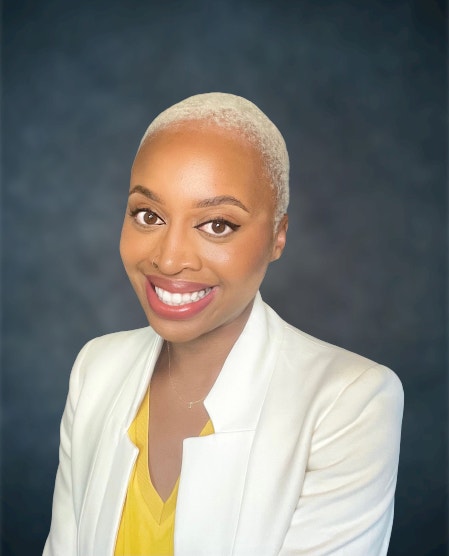 Jeunice Owens-Walton
Jeunice is a dynamic mentor and pre-medical admissions consultant with years of experience aiding applicants reach success. She earned her B.S. in Biology from Georgia State University, her M.D. from the Medical College of Georgia, and is currently a Urology resident at the University of Virginia, continuing her training as a surgeon-scientist. Jeunice was a non-traditional applicant and during her three gap years before matriculating she explored other avenues of healthcare delivery such as vision care and concierge medicine.
While at MCG she mentored both professionally and personally and has served in several leadership roles at the institutional, regional, and national levels. As a member of the MCG Admissions Committee, she has become astute at training students for the Mini Multiple Interview format. She was also a pioneering member of the Dean's Taskforce for Diversity, Equity, and Inclusion which allowed her to work closely with medical school administration, fostering strong partnerships and advocating for student financial and educational resources, including creating more scholarships and curriculum reform. Her advocacy on behalf of students has earned her recognition as a member of the Gold Humanism Honor Society and Alpha Upsilon Phi, and the MCG society for service and leadership. In addition to mentoring and advocating on behalf of current medical students, she is passionate about solidifying the pipeline for pre-medical students to forge their journey in medicine, especially those from underserved and underrepresented backgrounds. Additionally, Jeunice opted to enhance her medical education by completing a one-year research fellowship at the National Institutes of Health in Bethesda, MD where she worked closely with some of the world's leading physician-scientists in kidney and prostate cancer research. Her unconventional journey to and through medicine makes her uniquely qualified to analyze and advise both traditional and non-traditional applicants of varying paths, backgrounds, and experiences.
Jeunice is an accomplished mentor and medical school consultant who is passionate about uncovering the unique aspects of each applicant's story, highlighting strengths and talents, minimizing weaknesses, and weaving them into a successful application. Jeunice believes that nobody else can be you quite like You, and that's your superpower.
Joe Larwa
Joe grew up in the suburbs of Philadelphia, PA before being accepted into the accelerated physical therapy program at Drexel University, graduating summa cum laude. As an avid soccer player, Joe suffered a hip labral tear during a college showcase tournament which required surgical repair and lead to his interest in health care and medicine. After realizing that he wanted more with his career during physical therapy school, he decided to pursue medicine, taking his MCAT while balancing the rigors of post-graduate education. Joe is currently located in Jacksonville, FL completing his orthopaedic surgery residency where he continues to mentor medical and pre-medical students.
Joe's atypical path to medicine gives him a unique perspective for non traditional applicants. His passion for mentoring stems from his own prior mentors who instilled in him his motto of "paying it forward." At Drexel Med, he served on the admission steering committee and was an avid student interviewer during his four years at Drexel. He performed Multiple Mini Interviews (MMI) for prospective applicants during medical school and has advised numerous students in their pursuit of medicine and orthopaedics.
Having been through the application process to not only medical school but also physical therapy school and one of the competitive residencies in medicine, orthopedic surgery, Joe understands the ways to make your application stand out. His passion and upbeat personality will be evident from your first meeting with Joe and helps to dampen the stress of application season.
When he's not fixing bones and musculoskeletal injuries in the hospital, you can find him deep sea fishing, enjoying the Florida weather at Jacksonville beach, and spending time with his wife, Ashley and daughter, Madison. Fun fact: Joe worked for the Philadelphia Eagles for five years as a concierge supervisor, go birds!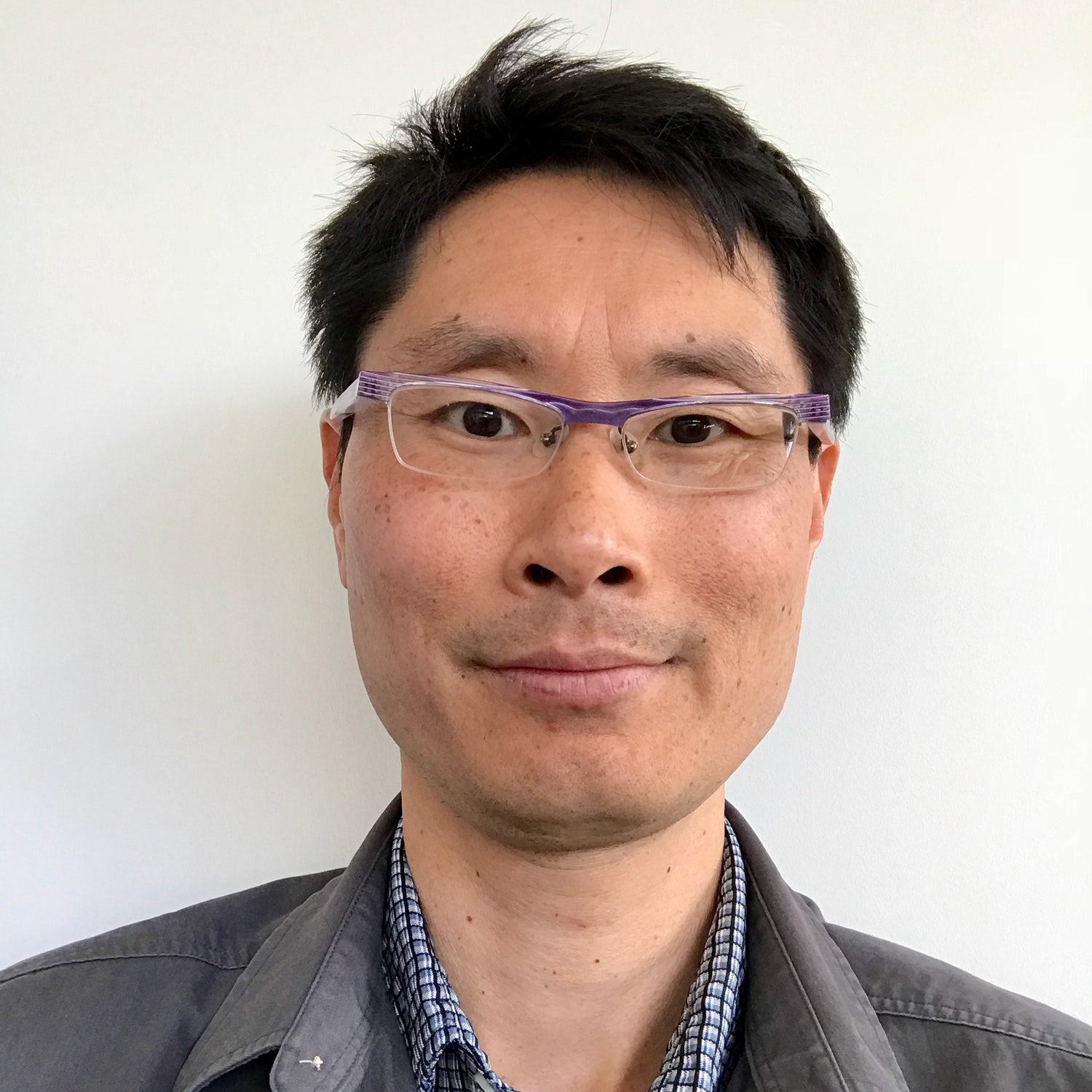 Ken Chuang
Kenneth grew up in Houston, TX where he happily spent his childhood playing Dungeon & Dragons and racing bicycles. Subtle parental pressure eventually led him to obtain a Bachelor's in Anthropology from Rice University and his M.D. from Harvard Medical School. After completing his psychiatric residency and geriatrics fellowship he taught at UCLA's David Geffen School of Medicine (DGSOM) as a Health Sciences Clinical Professor of Psychiatry & Biobehavioral Sciences. During his 22 years on faculty, he launched novel treatment programs that provided free care to refugees, survivors of torture and/or human trafficking. As a clinician/teacher, Kenneth mentored numerous medical students, residents and fellows, sharing both his clinical acumen and his experiences in the non-profit sector. In addition to founding multiple volunteer organizations, he recently completed a personal milestone of 10,000 hours of pro bono work.
Kenneth would be happy to help any and all medical school applicants. He has mentored a diverse range of applicants, including those targeting the most elite med schools as well as others who were concerned about their lower GPA/MCAT scores, hardships and/or non-traditional background. He served on the UCLA DGSOM admissions committee and used that experience to help many undergraduates get into their preferred medical school. He particularly enjoyed conducting mock interviews and helping applicants to optimize their service experiences and personal essays. In his spare time, Kenneth enjoys collecting fountain pens, vinyl records and the abundance of outdoor activities afforded by LA's enviable weather.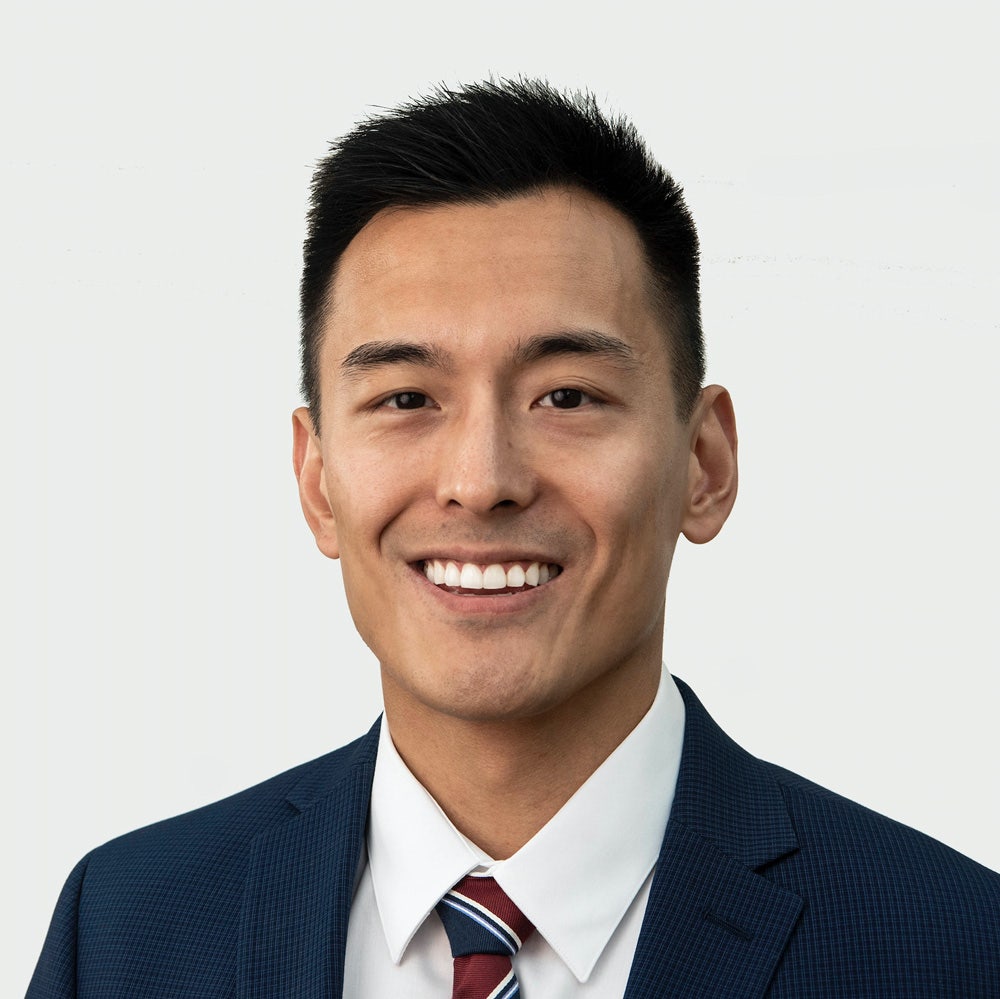 Leo Wang
Leo is an accomplished and knowledgeable tutor and mentor with over a decade of experience working with students at many levels in everything ranging from medical school admissions to USMLE tutoring. Leo is currently a dermatology resident at the University of Pennsylvania, where he also earned his BA, MS, MD, and PhD. He was accepted to many of the most competitive medical schools and dermatology residency programs in the country. While at Penn, Leo professionally mentored dozens of undergraduate students applying to medical school, graduate school, and for competitive research grants. He has helped numerous college students earn admissions offers from the most competitive medical schools in the country including the University of Pennsylvania, Johns Hopkins, and University of Chicago. He also served on admissions committees at various levels across Penn.
A dedicated coach, Leo takes his students' success as seriously as his own and firmly commits himself to help them achieve their goals. Leo will take command and establish himself as a strong, solid leader to guide you toward your goals. Throughout your work with Leo, you will not only benefit from his attention to your unique strengths and weaknesses, but also from his constructive feedback, support, and positive motivation as he pushes you to bring out your best. We have no doubt that he will be a terrific match for you!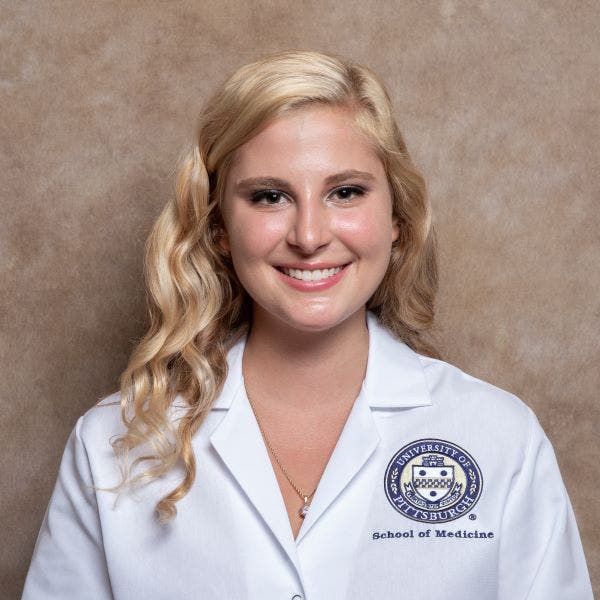 Maria Eibel
Maria grew up in the suburbs of Pittsburgh, PA before studying Psychology, Neuroscience, and Chemistry at the University of Pittsburgh, graduating summa cum laude. After volunteering at a malnourishment clinic for children in Bolivia, she decided to pursue a career in medicine. Maria's medical interests include global health, as evidenced by two recent medical missions to Honduras, women's health, and care for the underserved.
Her belief is that the path to medicine is hard enough so she is committed to making sure that no one has to walk that path alone. At PittMed, she served on the admissions board as an interviewer for potential applicants as well as a mentor for undergraduate pre-med students for over five years.
Maria has provided her expert services to many students ever since she was accepted into the highly-ranked University of Pittsburgh School of Medicine over three years ago! Having recently been through the application process, Maria has a fresh perspective on what medical schools are looking for in their students today. Through personal mentorship, application/interview advice, personal statement and secondaries editing, Maria has assisted students apply to M.D., D.O., and other graduate programs. She has also prepared students for interviews including Multiple Mini Interviews (MMI) as well as virtual interviews.
One student Maria advised said, "I could not have gotten into medical school without Maria. I believe Maria's advice to create unique secondaries for each specific school really helped set me apart and helped me display genuine interest in each medical school. She was very relatable and gave valuable tips." This student is now a first year medical student at their top choice MD program!
Another student who recently was admitted to the MD school of their choice commented, "She knew what attributes and activities to highlight to make me stand out from other applicants. She was very honest and attentive and I truly felt like we were a team. She helped me choose classes as an undergraduate, pick who should write my recommendation letters, and narrow down my school list."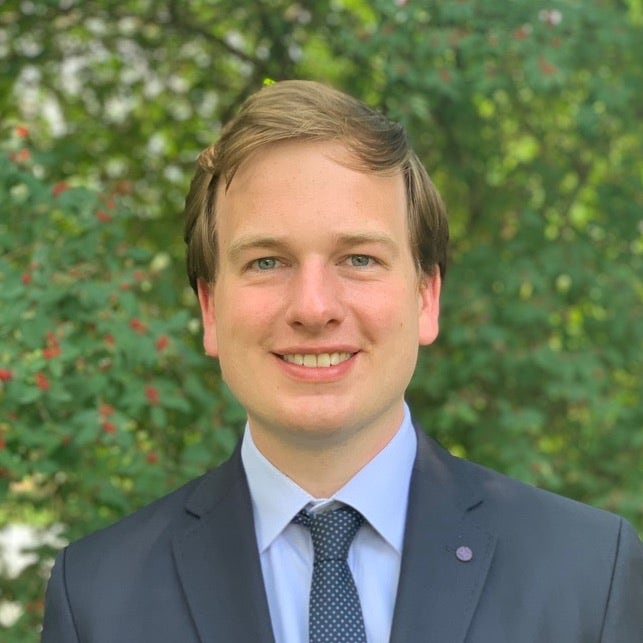 Noah Heilenbach
Noah is a medical student at NYU Grossman School of Medicine. In his first year of medical school, Noah was selected for a Population Health Research Fellowship to study the social determinants of ophthalmic disease. At NYU, he has served on the Admissions Committee and interviewed dozens of applicants in the Multiple Mini Interview format. In addition to being an interviewer, Noah has firsthand experience weaving numerous extracurricular activities into a coherent and compelling narrative.
As an undergraduate, Noah was awarded a fellowship to do ophthalmology research at University College London. During his own application cycle, Noah received interview invitations to 16 medical schools, attended 13 interviews, and gained admission or waitlist spots to 10 medical schools. Noah is passionate about translating the lessons he learned from his own application cycle and his time as an interviewer into successful strategies for the applicants he mentors.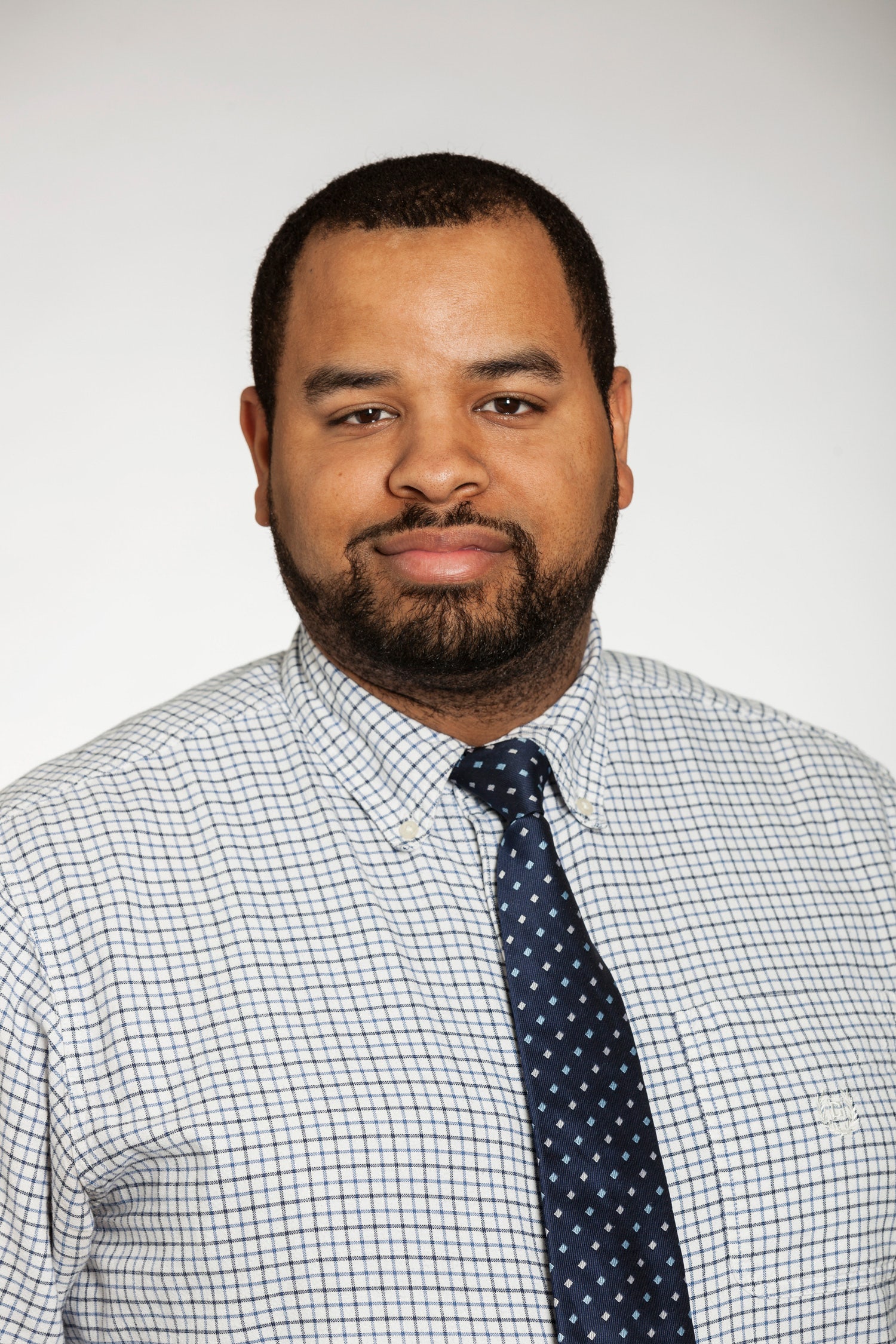 Richard O'Neal
Richard O'Neal currently serves as the Director of Curricular Affairs, overseeing the Office of Undergraduate Medical Education Operations for the Wake Forest University School of Medicine. He received his B.A. in Journalism-Public Relations from Sam Houston State University and completed his M.S. in Leadership Studies from Duquesne University.
His previous roles include:
Director of Curriculum Development & Support – Tilman J. Fertitta Family College of Medicine at University of Houston
Founding Director of Clinical Education - Sam Houston State University College of Osteopathic Medicine
Founding Director of Clinical Education - New York Institute of Technology at Arkansas State University
Founding Program Director, CMSRU Advanced Premedical Students Post Baccalaureate Program and Founding Assistant Director of Cooper Longitudinal Integrated Clerkship – Cooper Medical School of Rowan University
M1/M2 Coordinator and Psychiatry & Neurology Clerkship Coordinator – University of Central Florida College of Medicine
Coordinator of Educational Programs – John P. and Kathrine G. McGovern Medical School at UT Health
In addition to his work in undergraduate medical education, Richard built the Advanced Premedical Studies Post Baccalaureate Program, a pipeline program designed specifically for underrepresented students pursuing health professions opportunities at Cooper's Medical School. This included overall program management for student success, managing the adjunct faculty in the program, serving as the official premedical advisor for CMSRU, as well as serving as the front-line admissions and recruitment for the Post Bacc program and serving as the Chair for the PB Admissions Committee.
Richard has served on many major committees and subcommittees at the medical school level, including being elected as an Admissions Committee Chair at two medical schools, Chair of an MD Appeals Committee and Vice Chair of a Diversity, Equity and Inclusion Committee. He has a passion for volunteering within medical school recruitment/admissions, counseling and student wellness, career development, and pipeline programs. Medical student wellness has also been a particular area of awareness, given the rising issue of medical student and physician burnout.
Richard's keys to success are transparency, consistency, a willingness to work hard and commitment.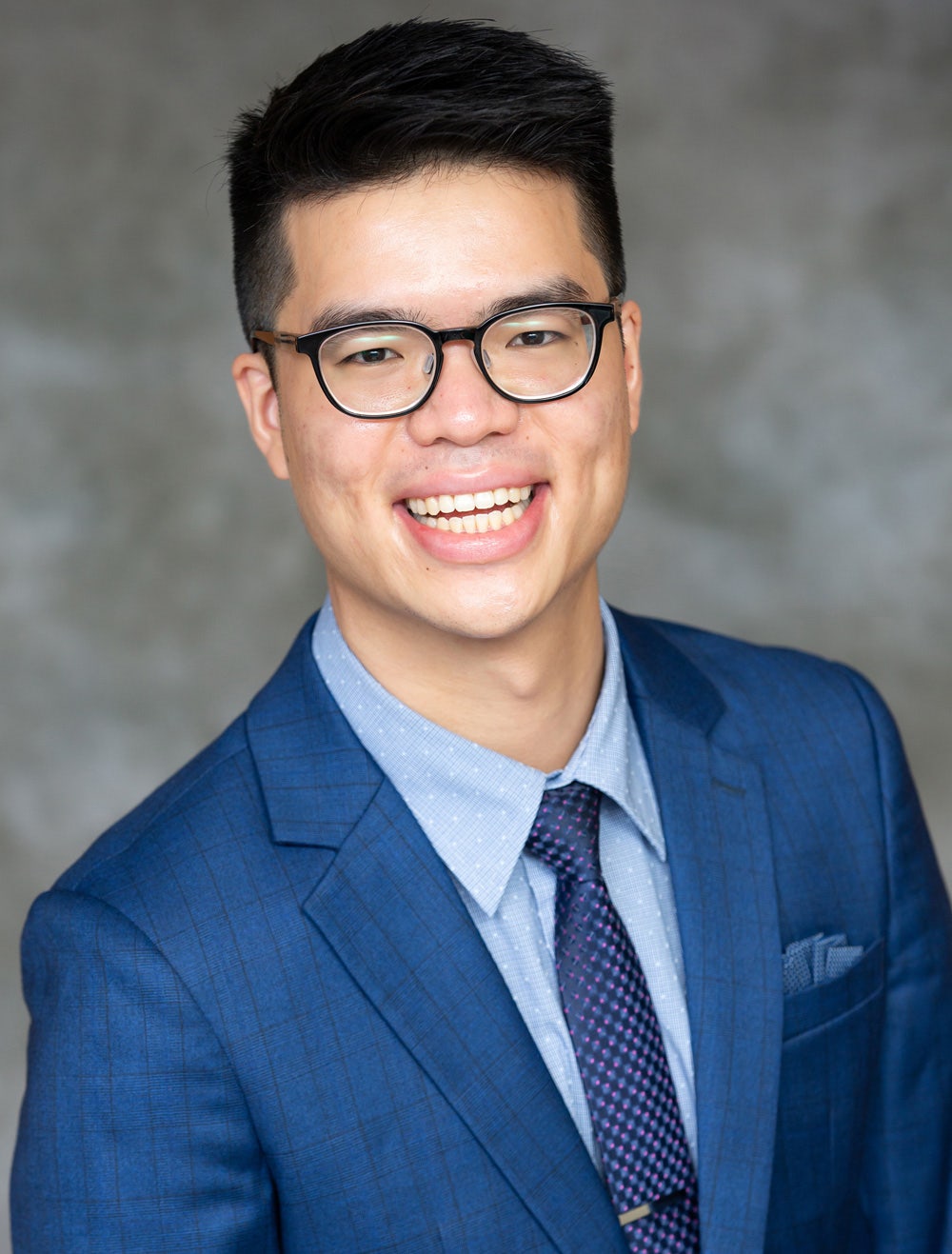 Rick Lin
Rick grew up in Weston, FL before later going on to pursue a B.S. in Public Health at the University of Miami where he then completed medical school at the University of Miami Miller School of Medicine. He is currently completing his internal medicine residency. He is passionate about mentoring the next generation of physicians because he understands that this journey is a long and challenging road. He could not have done it without the numerous mentors that guided him along the process and he wants to do the exact same for others.
During medical school, he has had extensive experience mentoring several students applying to medical school. For the past year, he has also served as a voting member on the medical school admissions committee where he has been able to screen medical school applicants, interview and write reports on applicants, and subsequently ballot applicants. After the hundreds of applications that he has reviewed, he knows what kind of applicant can catch the eye of the admissions committee. As an admissions committee member, he has interviewed an abundance of applicants for medical school and will be able to share his tips when it comes to the interviewing stage.
Rick is dedicated and committed to your success and will help guide you to make your goals become reality. Throughout your work with Rick, you will see the detail he puts into analyzing every aspect of your medical school application in order to ensure you achieve the most success.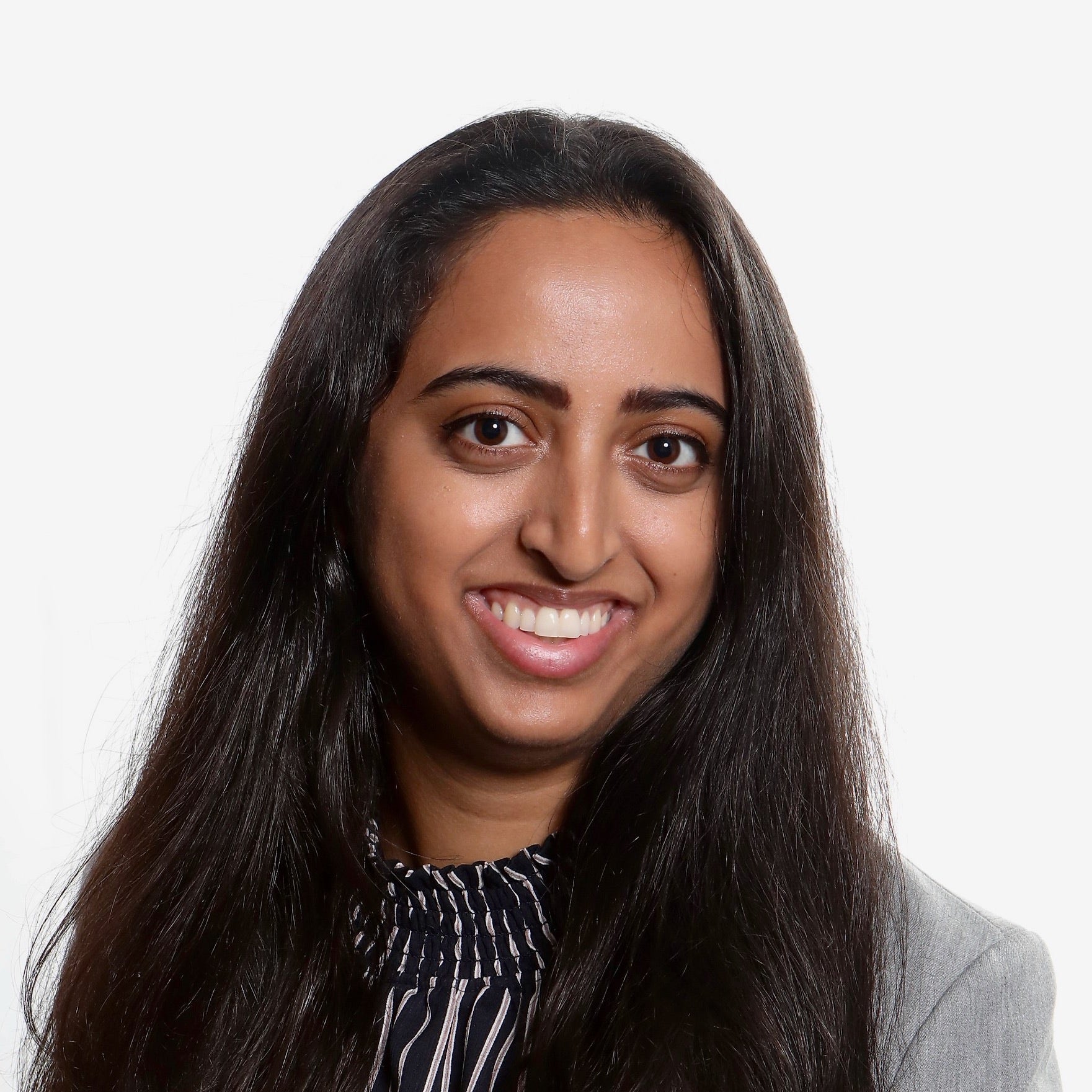 Saloni Lad
Saloni grew up in Princeton, NJ before moving to Cleveland, OH to study biology, cognitive science, and classics at Case Western Reserve University. With diverse interests in science, writing, and medicine, she decided to complete a Master's degree in Bioethics. All of these interests fueled her desire to pursue medicine as a career, which she now does at the Cleveland Clinic Lerner College of Medicine. Saloni's current medical interests include LGBTQ+ health care, reproductive health care, and medical education.
She has served as a member of her school's admission committee and as a student interviewer for the last two and a half years. She has worked closely with other students and faculty to ensure the application process runs smoothly and has interviewed nearly twenty-five candidates since the start of the application season.
She has been commended as a dedicated and instrumental part of the admissions committee by the Dean of her university and has been involved in selecting individuals to make up subsequent medical school cohorts. She understands the screening process, components of a strong application, and aspects of a good interview.
When she's not in clinic or doing research, she is likely curled up with a good book and her three cats or convincing herself to go to the gym.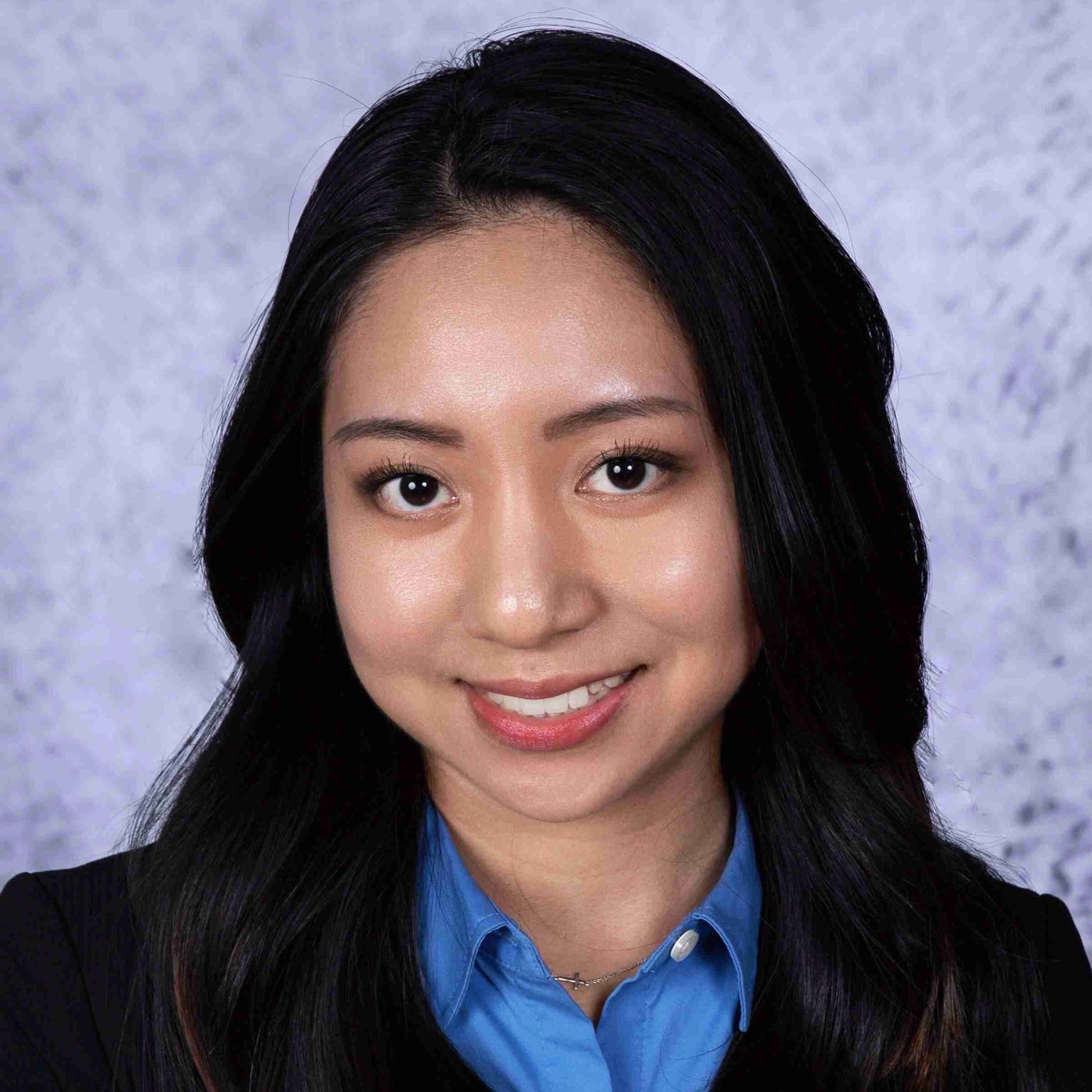 Samantha Ong
Samantha graduated magna cum laude from Barnard College of Columbia University with a BA in Biology and attended medical school at Saint Louis University School of Medicine. From there, she graduated as a member of the Alpha Omega Alpha (AOA) Honor Medical Society and received a Distinction in Research award for extensive scholarly activity throughout medical school. After completing a Transitional Year Residency at AMITA Health Resurrection in Chicago, she will return to Saint Louis University for her residency in Dermatology.
In medical school, Samantha's work outside of the hospital focused on peer and patient advocacy, teaching, and clinical research, which in time developed a passion for academic medicine. Through her school's Medical Education Learning Community, she was selected to coach pre-med undergraduates on how to ace their medical school admissions interviews. Later, she served on her school's admissions committee as a senior AOA interviewer. Besides interviewing potential candidates, she hosted many virtual interview day activities and voted at monthly committee meetings alongside faculty and deans.
Samantha also has three years of experience as a trained writing tutor, working as a Head Writing Fellow at the Barnard College Writing Center. She co-founded the Science Fellows Program to help science majors and pre-med students transfer writing skills from the humanities to the sciences. With this experience and insight into the medical school admissions process, her goal is to help students draw from all aspects of their unique life experiences to paint the very best portrait of themselves and shine before admissions committees.
As someone who just navigated yet another challenging application cycle and conquered the Match, Samantha has turned her own personal experiences into successful strategies. She has always been a devoted mentor and will be completely invested in your success!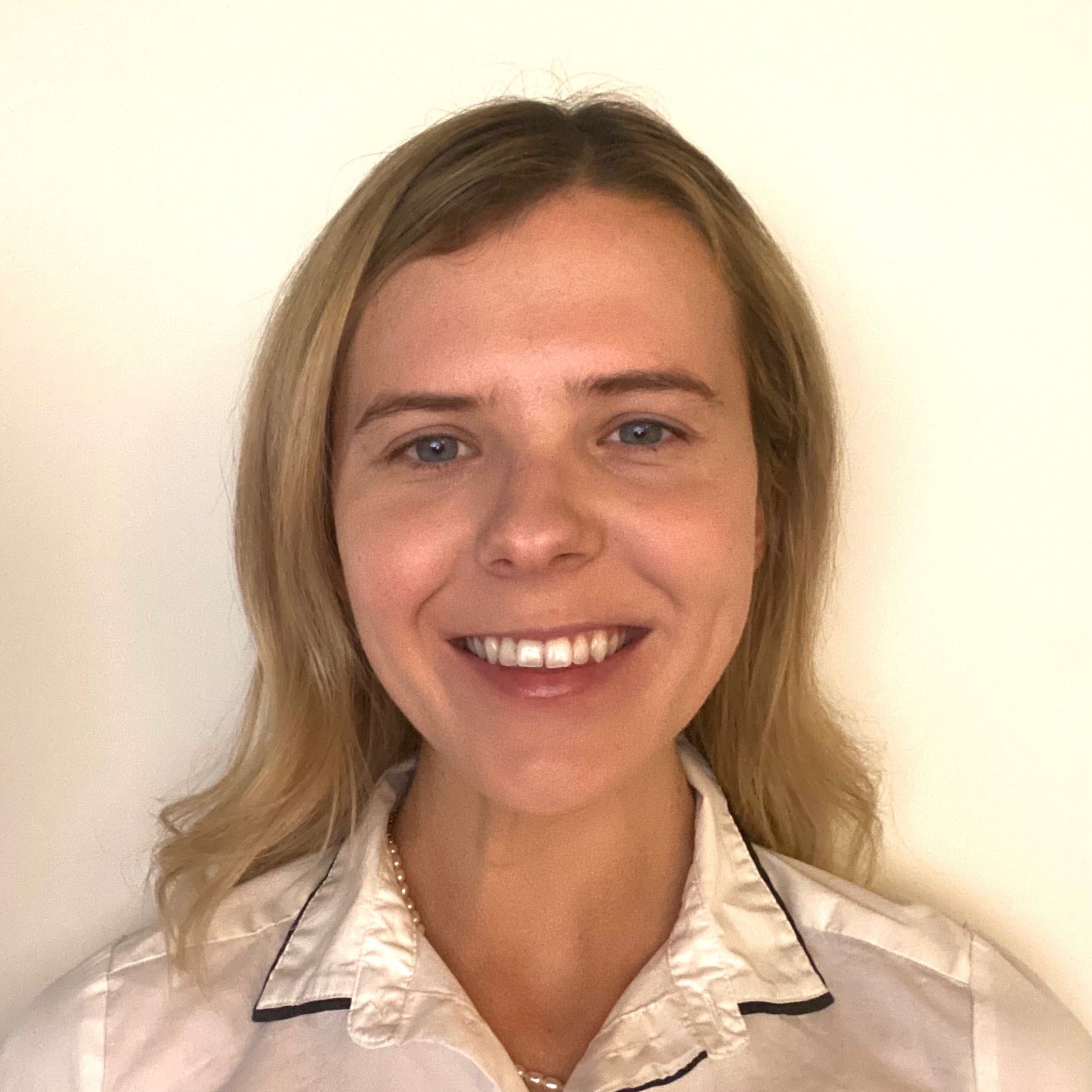 Sydnee Larson
Sydnee was born and raised in Southern California and graduated with honors from California State University, Long Beach in 2018. After obtaining her degree in English she moved across the country to Buffalo, New York, and completed her Master's degree in Higher Education. One of her first experiences supporting students was working as an Admissions Advisor for a nursing program at a small community college on the border of Buffalo and Canada. At this unique intersection, she worked with refugees fleeing war-torn countries, students with physical and learning disabilities, veterans, low-income students, students facing food insecurity, and other exceptional individuals looking for a better future.
When Sydnee moved back home, she realized how much she had a passion for the field of admissions and secured a spot as an Admissions Coordinator at the University of California, Riverside School of Medicine. In her role, she worked with prospective medical school applicants from the beginning of their medical school journey and when they accepted their offer of admission to their dream program. She has worked with high school students, undergraduates, current medical students, and those looking to make a career change and become a physician. This unique perspective allows Sydnee to work with applicants from all backgrounds and unique walks of life. There is no challenge she isn't willing to tackle to help applicants reach their goals.
Sydnee also helped lay the groundwork for how the virtual Multiple Mini Interview process works as she helped in the transition from a pre-pandemic admissions process to a post-pandemic one. She has valuable insight into how the pandemic plays a role in medical school admissions and has published an article on how the virtual MMI can benefit all future medical school applicants. She understands every detail of the interview process after conducting two successful admissions cycles worth of interviews. She has reviewed over 3,000 medical school applications and understands what it takes to get into competitive programs across the country. Throughout her five years of working in this field, Sydnee has gained the confidence and keen ability to help individuals reach their goals no matter what barriers they may face.
When she's not helping students, Sydnee enjoys spending time with family and trying out new baking recipes. Her favorite dessert to make is French macarons!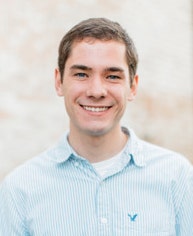 Will Huffman
Will is a first-year medical student at the Perelman School of Medicine at the University of Pennsylvania. He graduated from the University of Notre Dame in 2019 with a bachelor of science in biochemistry. In his application cycle, he received acceptances from several prestigious medical schools, as well as a full-tuition merit scholarship from the University of Pennsylvania. He has worked extensively with the admissions team at Penn by interviewing applicants and recruiting accepted students. He loves assisting in the admissions process and bringing the best application forward for every student.