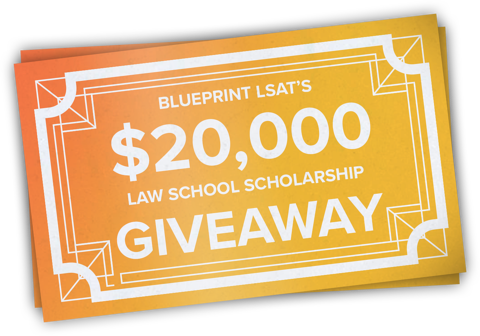 Enter to win $20,000 towards your law school tuition!
No essay required!
Now more than ever, it's clear law schools need a diverse pool of ambitious students ready to fight for change and leave their marks on society.
However, aspiring lawyers first need to clear two critical hurdles: the LSAT and the bursar's office. Law schools don't make it easy or cheap, so we're here to help!
For over 15 years, we've been helping students like you improve their LSAT scores by 11 points, on average, to help them get into the law school of their dreams.
Now, we're making it even easier to reach your career goals with the opportunity to win a $20,000 scholarship to help pay your law school tuition.
Who
If you're planning on taking the LSAT anytime in April 2022 through December 2022 so you can apply to law school within the next year to start as a 1L in Fall 2023, this scholarship giveaway is for you!
What
Enter for a chance to win $20,000 towards your law school tuition!
When
This giveaway runs from January 14, 2022 — April 30, 2022. One lucky winner will be randomly selected May 2022.
How
Just fill out the form—it's literally that simple! No essay, no purchase necessary, no problem! Oh, and you can only enter once.
(Trust us, we'll know if you tried submitting multiple entries.)
Fill out this form to enter!
It's really that easy!
Scholarship timeline & eligibility:
• Entries will be accepted between January 14, 2022 — April 30, 2022. The winner will be randomly selected May 2022 and announced shortly thereafter.
• To be eligible, you must plan to be an incoming 1L student at an accredited law school in the Fall of 2023.
• You must be planning to take the LSAT between April 2022 and December 2022.
• You cannot plan to attend or be accepted to attend law school in Fall 2022.
NO PURCHASE NECESSARY TO ENTER OR WIN. Limit to entrants 18+ years of age who are permanent legal residents of the 50 US, DC and PR and will matriculate into law school between Fall 2023. Begins January 14, 2022 and ends April 30, 2022 at 11:59 PM PST. Total value of prize is $20,000 USD payable only to the accredited law school the winner will be attending. Odds of winning depend upon the number of eligible entries received.
See Official Rules for complete details. Void where prohibited.