Live Online Course 2020 Oct - Jan Sun 2 Live Online
$1,399
Price shown above includes the $99 LSAC Prep Plus fee. If you already have a subscription, you'll have a chance to remove the $99 fee after you click "Enroll Now"
Schedule
Sundays
10 - 1pm PT
1 - 4pm ET

And Suggested Practice Exams

See full schedule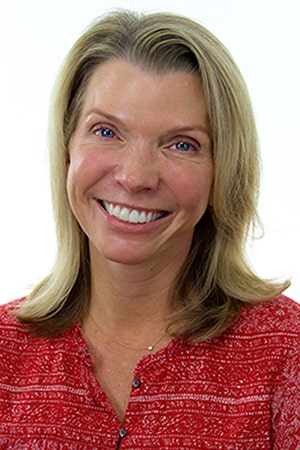 Instructor
Courtney Murphy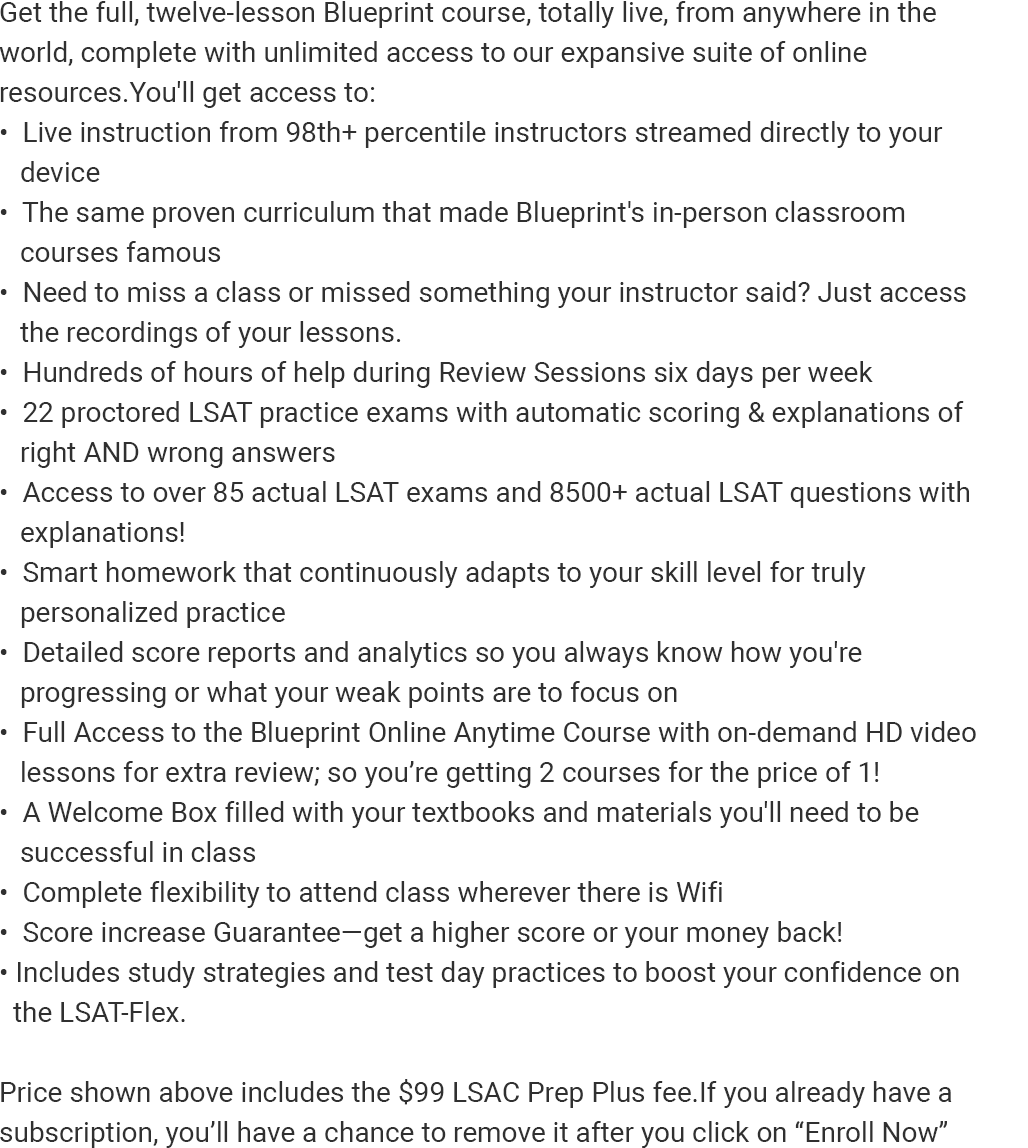 Oct 17

Practice Exam 1 10:00 AM - 2:00 PM

Oct 18

Lesson 1 10:00 AM - 1:00 PM PT

Oct 25

Lesson 2 10:00 AM - 1:00 PM PT

Nov 01

Lesson 3 10:00 AM - 1:00 PM PT

Nov 08

Lesson 4 10:00 AM - 1:00 PM PT

Nov 15

Lesson 5 10:00 AM - 1:00 PM PT

Nov 22

Lesson 6 10:00 AM - 1:00 PM PT

Dec 06

Lesson 7 10:00 AM - 1:00 PM PT

Dec 12

Practice Exam 2 10:00 AM - 2:00 PM

Dec 13

Lesson 8 10:00 AM - 1:00 PM PT

Dec 20

Lesson 9 10:00 AM - 1:00 PM PT

Dec 27

Lesson 10 10:00 AM - 1:00 PM PT

Jan 02

Practice Exam 3 10:00 AM - 2:00 PM

Jan 03

Lesson 11 10:00 AM - 1:00 PM PT

Jan 10

Lesson 12 10:00 AM - 1:00 PM PT

Jan 16

Practice Exam 4 10:00 AM - 2:00 PM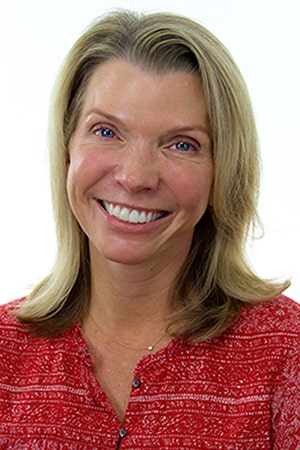 Courtney Murphy
Courtney has one basic rule that has gotten her pretty far in life: If you're going to walk around with your head in the clouds, wear shoes. There's less of a chance you'll break a toe—she knows this from experience.
This kind of principled thinking may stem from her having received a PhD in philosophy from Emory University, where she spent much time walking around with her head in the clouds. After leaving the south for less humid conditions, she now lives happily in San Diego where she is raising three kids, three dogs, and a horse. When she's not taking care of them, she teaches philosophy at a local community college. Her teaching style is warm, friendly, and encouraging, and she tries to be funny. But, it's hit or miss really.
Thinking she might need a change of pace, what else would a philosophy PhD do but go to law school? After taking a Blueprint course herself to prepare for the LSAT, not only did she love the course, but she ended up scoring a 173. But, "Screw law school!" she thought. "I want to do LSAT tests forever!" And thus, Courtney came to work for Blueprint as an instructor herself. 
Courtney believes the LSAT can be fun, and with the right attitude and commitment, anyone can score high enough to teach the LSAT—er, go to a great law school. In her spare time, she is often being talked out of acquiring more animals—lately, alpacas have her interest. And goats. And then there's chickens. Oh, and a donkey. Her head may still be in the clouds.