Live Online Course 2021 Jan - Mar Tue Live Online
$1,499
Price shown above does not include the $99 LSAC Prep Plus fee. If you already have a subscription, you'll have a chance to remove the $99 fee after you click "Enroll Now"
Schedule
Tuesdays
6 - 9pm PT
9 - 12am ET

And Suggested Practice Exams

See full schedule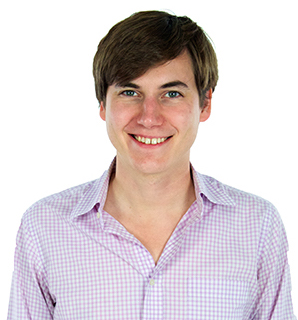 Flash Sale! Save $300 on all Live Online classes with code LSATFLASH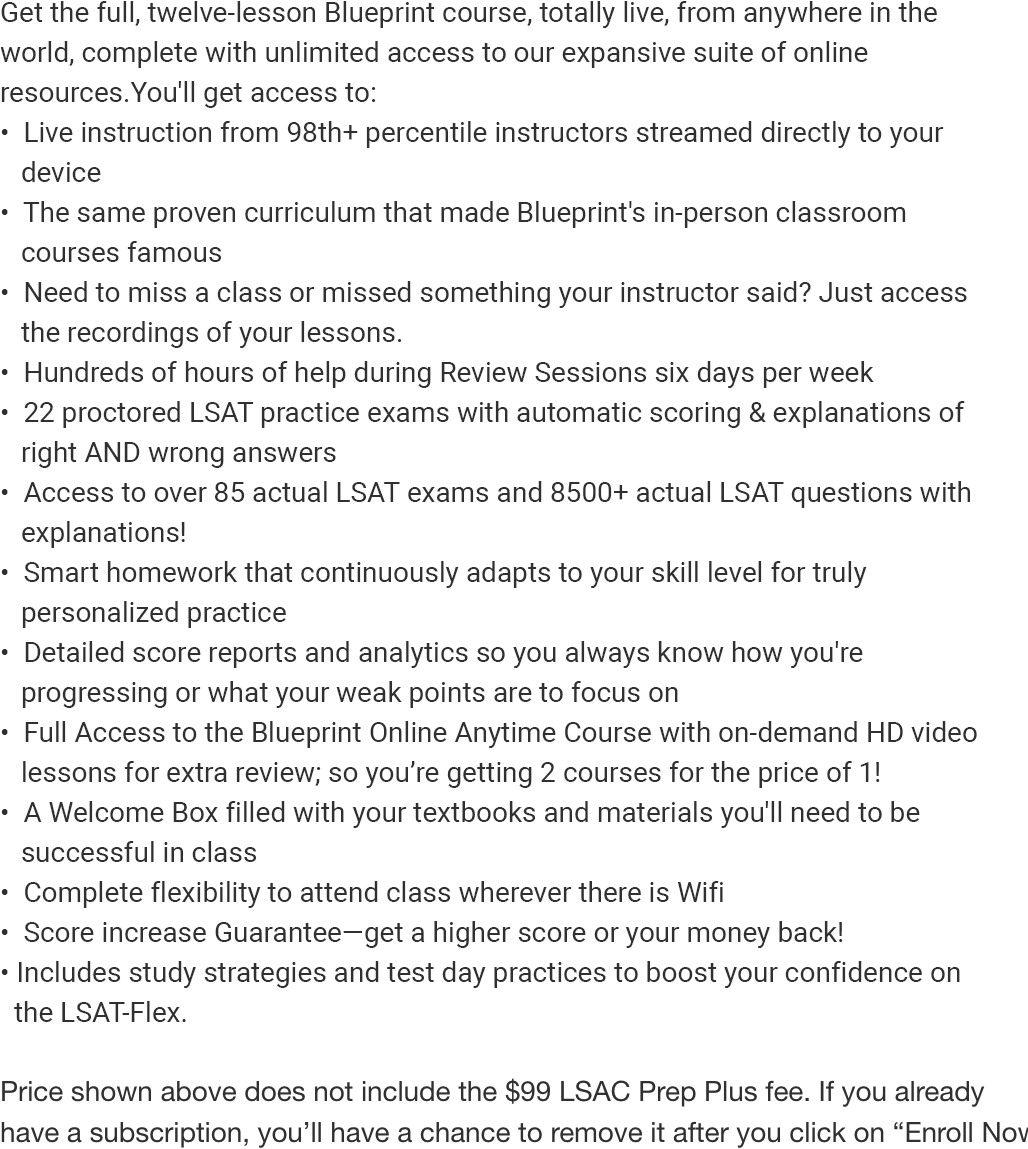 Jan 09

Practice Exam 1 (complete any time before the first class) 10:00 AM - 2:00 PM (suggested time)

Jan 12

Lesson 1 6:00 PM - 9:00 PM PT

Jan 19

Lesson 2 6:00 PM - 9:00 PM PT

Jan 26

Lesson 3 6:00 PM - 9:00 PM PT

Feb 02

Lesson 4 6:00 PM - 9:00 PM PT

Feb 09

Lesson 5 6:00 PM - 9:00 PM PT

Feb 16

Lesson 6 6:00 PM - 9:00 PM PT

Feb 23

Lesson 7 6:00 PM - 9:00 PM PT

Feb 27

Practice Exam 2 (complete any time before the next class) 10:00 AM - 2:00 PM (suggested time)

Mar 02

Lesson 8 6:00 PM - 9:00 PM PT

Mar 09

Lesson 9 6:00 PM - 9:00 PM PT

Mar 16

Lesson 10 6:00 PM - 9:00 PM PT

Mar 20

Practice Exam 3 (complete any time before the next class) 10:00 AM - 2:00 PM (suggested time)

Mar 23

Lesson 11 6:00 PM - 9:00 PM PT

Mar 30

Lesson 12 6:00 PM - 9:00 PM PT

Apr 03

Practice Exam 4 10:00 AM - 2:00 PM (suggested time)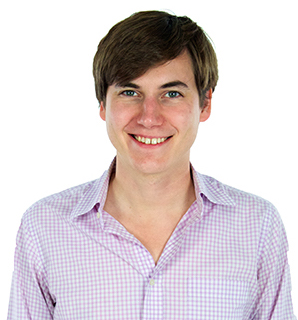 Scott Reding
In the immortal words of Captain Jean Luc Picard, "Tea. Earl Grey. Hot." Scott, too, is a man of simple pleasures: Star Trek, board games, burritos, experimental poetry…

After fleeing Illinois by cattle car (Southwest Airlines) in the dead of night (early afternoon), Scott took Los Angeles by storm, obtaining a degree in English from USC. He soon headed back to school, picking up an MFA in Poetry Writing from NYU before returning to USC, where he is earning a Ph.D. in Literature and Creative Writing. Out of sheer curiosity and abiding love of standardized tests, Scott took the LSAT and scored a 178.

Scott really does love the LSAT, and he brings this enthusiasm to every class. After teaching many semesters of Freshman composition, Scott is convinced that, if he can make 18-year-olds care about the rhetorical triangle, he can make literally anything interesting to anybody. He is easy-going, approachable, and eager to help his students in the classroom.