Live Online Course Accelerated 2020 Dec - Feb Mon/Wed Live Online
$1,399
Price shown above includes the $99 LSAC Prep Plus fee. If you already have a subscription, you'll have a chance to remove the $99 fee after you click "Enroll Now"
Schedule
Mondays/ Wednesdays
3 - 6pm PT
6 - 9pm ET

And Suggested Practice Exams

See full schedule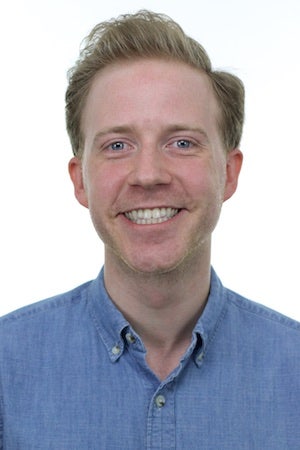 Instructor
Thomas Dimmock
Accelerated courses are like our normal classes, just kicked into high gear. You may meet twice a week, moving through material a bit faster, to make the most out of your LSAT prep time.
On a break from school or work? The Accelerated Course will get you LSAT-ready in a short period of time.
Still working or taking classes? All good! You'll just have to budget 2-4 hours in between each class, plus an extra 4-8 hours on the weekends, to keep up with homework and exams.
No shortcuts here! None of the material in our normal-paced Live Online classes is glossed or skipped over in Accelerated Courses.
You're not alone. If you think you're worried about falling behind, remember that you have an entire team of Study Buddies, Student Advisors, and your class TA and instructor ready to lend a hand!
If you find you're not ready to take the LSAT at the end of your class, no worries! You'll have access to your myBlueprint account for 30 days after your final lesson, so you can register for a later LSAT if you need to!
Accelerated Courses come with the same resources that are available in our normal-paced Live Online Courses
Dec 05

Practice Exam 1 10:00 AM - 2:00 PM

Dec 07

Lesson 1 3:00 PM - 6:00 PM PT

Dec 09

Lesson 2 3:00 PM - 6:00 PM PT

Dec 14

Lesson 3 3:00 PM - 6:00 PM PT

Dec 21

Lesson 4 3:00 PM - 6:00 PM PT

Dec 28

Lesson 5 3:00 PM - 6:00 PM PT

Dec 30

Lesson 6 3:00 PM - 6:00 PM PT

Jan 04

Lesson 7 3:00 PM - 6:00 PM PT

Jan 09

Practice Exam 2 10:00 AM - 2:00 PM

Jan 11

Lesson 8 3:00 PM - 6:00 PM PT

Jan 13

Lesson 9 3:00 PM - 6:00 PM PT

Jan 23

Practice Exam 3 10:00 AM - 2:00 PM

Jan 25

Lesson 10 3:00 PM - 6:00 PM PT

Feb 01

Lesson 11 3:00 PM - 6:00 PM PT

Feb 03

Lesson 12 3:00 PM - 6:00 PM PT

Feb 06

Practice Exam 4 10:00 AM - 2:00 PM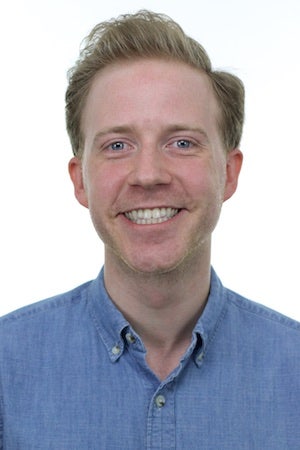 Thomas Dimmock
Thom has a bit of an obsessive streak (that's what helped him get his 180). In that vein, after he had a great cocktail on vacation one day, he looked up four months later to realize he'd become an amateur mixologist and bitters designer. Maybe that memory gap is just good storytelling, maybe it's an extended blackout. Who can say? Not Thom, that's for sure.
Thom is occasionally - but rarely - serious. He went to Davidson College and later Johns Hopkins University, studying mathematics and applied economics. Thom tried the think tank scene in DC for a while and wrote a bunch of technical public health papers. He's still a statistical data analyst when he isn't bartending or teaching the LSAT.
Thom will use as many pop culture analogies as he can possibly fit in to keep you engaged as you wade through logical reasoning. Look, you're giving up your free time for months to study for a test. Might as well have fun with it!
Thom has bad balance and breaks easily, so don't ask him about most sports. But if you wanna run a triathlon, read some trashy fantasy novels, or hear about why the corn lobby is the root of all evil, he's your guy.