Live Online Course Extended 2020 Dec - Apr Sat Live Online
$1,399
Price shown above includes the $99 LSAC Prep Plus fee. If you already have a subscription, you'll have a chance to remove the $99 fee after you click "Enroll Now"
Schedule

Saturdays
10 - 1pm PT
1 - 4pm ET

And Suggested Practice Exams

See full schedule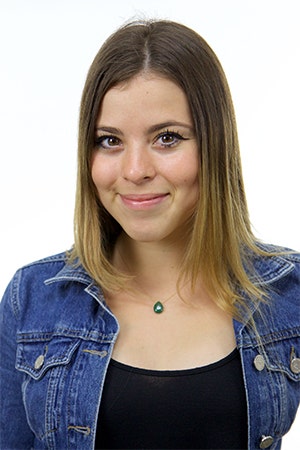 Facing a busy schedule or need a large score increase? Then this is the class for you! Our Extended Live Online classes will cover the same 12-lesson curriculum of our proven Live Online course but will take place over 16 weeks, allowing students to:
the time they need in their busy schedule to work through the homework and extra practice drills in between each lesson.
>Schedule more practice exams during their course, including weekly proctored LSAT-Flex-style practice exams.
Reach certain benchmark goals that we know are strong predictors of LSAT score increases, such as answering 2500+ questions.
Make full use of Blueprint's supplemental resources, including live online Review Sessions.
Extended Live Online students will receive:
The same proven curriculum that made Blueprint's in-person classroom courses famous
Need to miss a class or missed something your instructor said? Just access the recordings of your lessons.
Hundreds of hours of help during Review Sessions si days per week
22 proctored LSAT practice exams with automatic scoring & explanations of right AND wrong answers
Access to over 85 actual LSAT exams and 8500+ actual LSAT questions with explanations!
Smart homework that continuously adapts to your skill level for truly personalized practice
Detailed score reports and analytics so you always know how you're progressing or what your weak points are to focus on
Full Access to the Blueprint Online Anytime Course with on-demand HD video lessons for extra review; so you're getting 2 courses for the price of 1!
A Welecome Box filled with your textbooks and materials you'll need to be successful in class
Complete flexibility to attend class wherever there is WiFi
Score increase Guarantee - get a higher score or your money back!
Includes study strategies and test day practices to boost your confidence on the LSAT-Flex
Price shown above includes the $99 LSAC Prep Plus fee. If you already have a subscription, you'll have a chance to remove it after you click on "Enroll Now"
Dec 03

Practice Exam 1 10:00 AM - 2:00 PM

Dec 05

Lesson 1 10:00 AM - 1:00 PM PT

Dec 12

Lesson 2 10:00 AM - 1:00 PM PT

Dec 19

Lesson 3 10:00 AM - 1:00 PM PT

Jan 02

Lesson 4 10:00 AM - 1:00 PM PT

Jan 16

Lesson 5 10:00 AM - 1:00 PM PT

Jan 23

Lesson 6 10:00 AM - 1:00 PM PT

Jan 30

Lesson 7 10:00 AM - 1:00 PM PT

Feb 04

Practice Exam 2 10:00 AM - 2:00 PM

Feb 13

Lesson 8 10:00 AM - 1:00 PM PT

Feb 27

Lesson 9 10:00 AM - 1:00 PM PT

Mar 04

Practice Exam 3 10:00 AM - 2:00 PM

Mar 06

Lesson 10 10:00 AM - 1:00 PM PT

Mar 13

Lesson 11 10:00 AM - 1:00 PM PT

Mar 27

Lesson 12 10:00 AM - 1:00 PM PT

Apr 01

Practice Exam 4 10:00 AM - 2:00 PM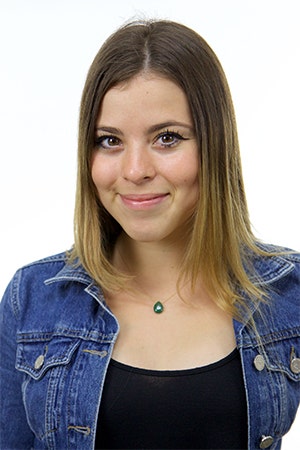 Sena Maruflu
Sena moved to New York City at 17 years old to become a dancer. Since no New Yorker has ever been content with just one job, Sena decided to pick up two additional hobbies: teaching high school students 40 hours a week and getting a degree in International Business. Although Sena was born in Nebraska, she spent her early childhood, and attended school, in Arizona, Bosnia and Herzegovina, Italy, and Turkey. She views the LSAT as another language that anyone can learn- as someone who speaks 8 languages, she would know!

Sena's status as a New Yorker has branded her as a coffee addict. One cup led to another, and she started a non-profit sustainable coffee project, Pangaea Coffee, in 2018. She sources coffee beans from farms around the world and used the proceeds to buy jeans for farmers. From interacting with farms from different countries around the world, she became highly interested in international legal issues.

During a dance photoshoot in Greenwich Village, Sena had an embarrassing fall; the closest building where people could witness her tumble happened to be NYU Law. A kind security guard came to her rescue with a band-aid. She took that as a sign and bought her first book of LSAT Prep tests the next day. That's when Sena realized she loved studying for the LSAT almost as much as she loves coffee and dancing. She spent the next few months solving and writing explanations for over 80 tests. After scoring a 178 on her LSAT, Sena realized that anyone can learn the language of the LSAT and beat the test.